Registration will be closed next week on August 15-17, 2022. Families that still need to register students for the first day of school must do so by this Friday, August 12, 4:00 PM. Those using an affidavit or lease must visit our offices and prove residency in order for their registration to be complete. Please contact your child's school with any questions.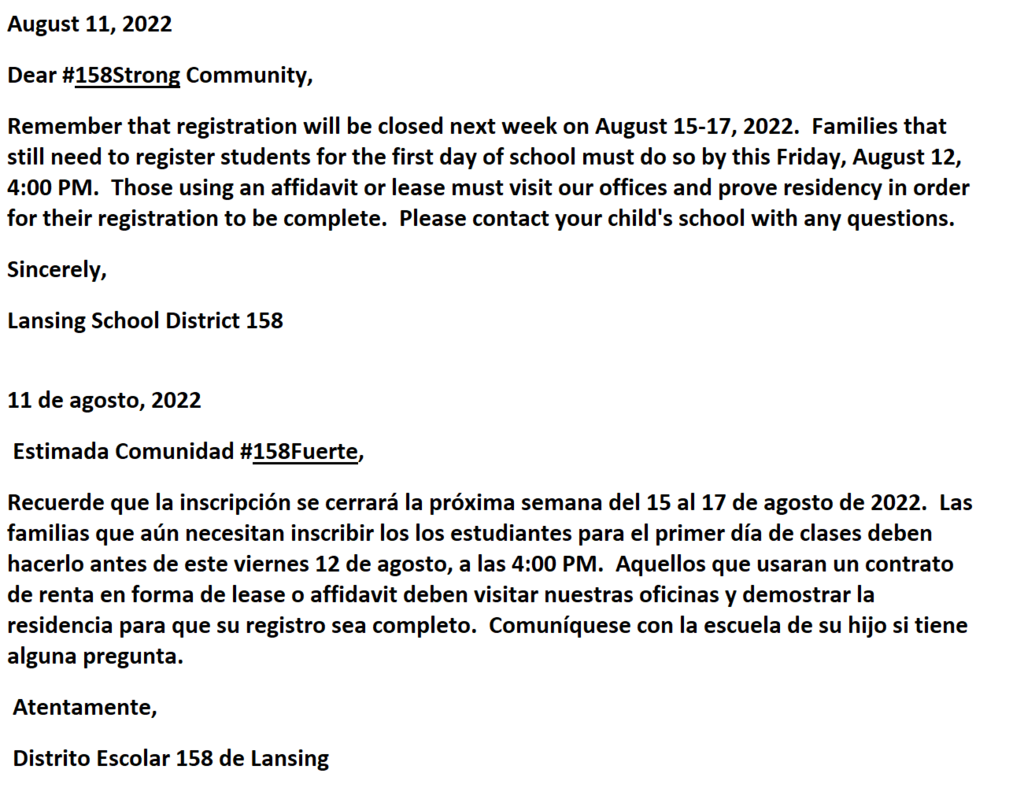 Please be advised that all District 158 facilities will be closed on Monday, June 20, 2022 in observance of Juneteenth. This is a historic day commemorating the freedom awarded to Black Americans on June 19, 1865 and is now honored as a federal holiday.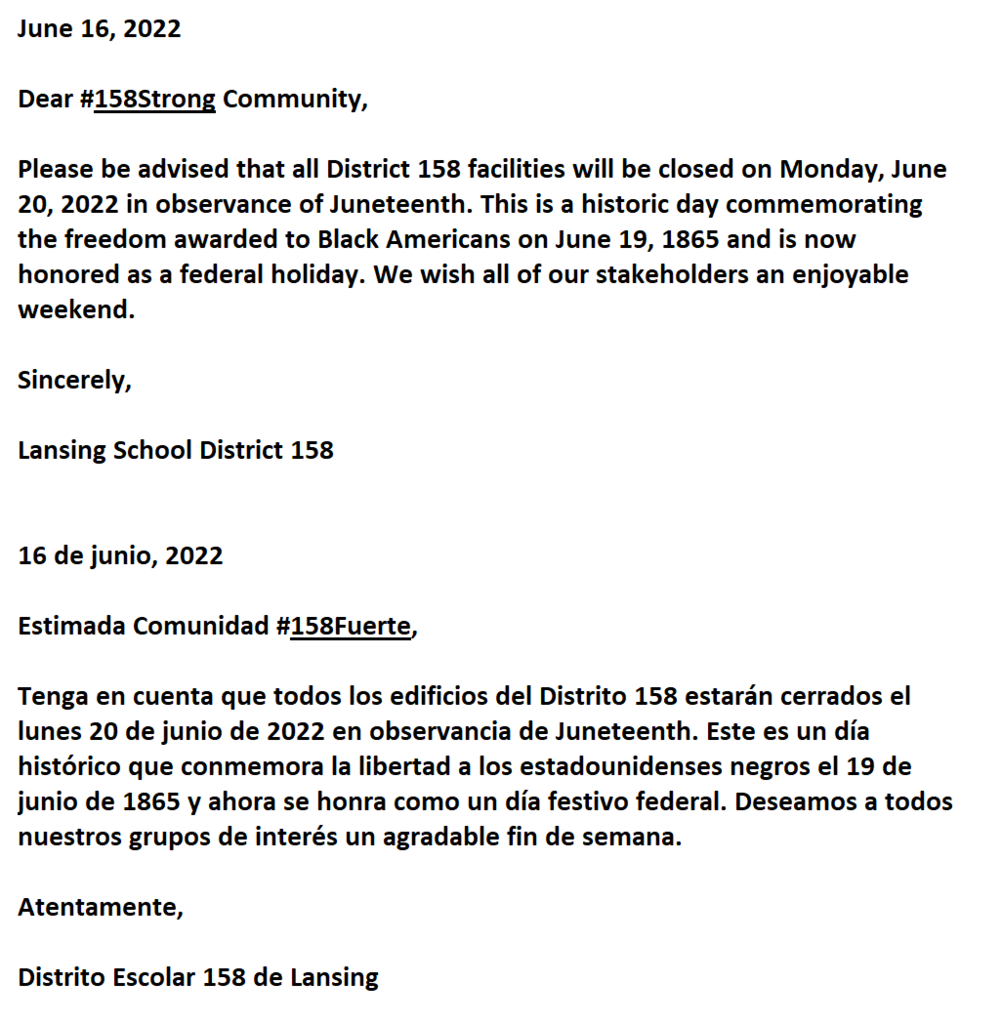 2:00 P.M. dismissal on 05-27-22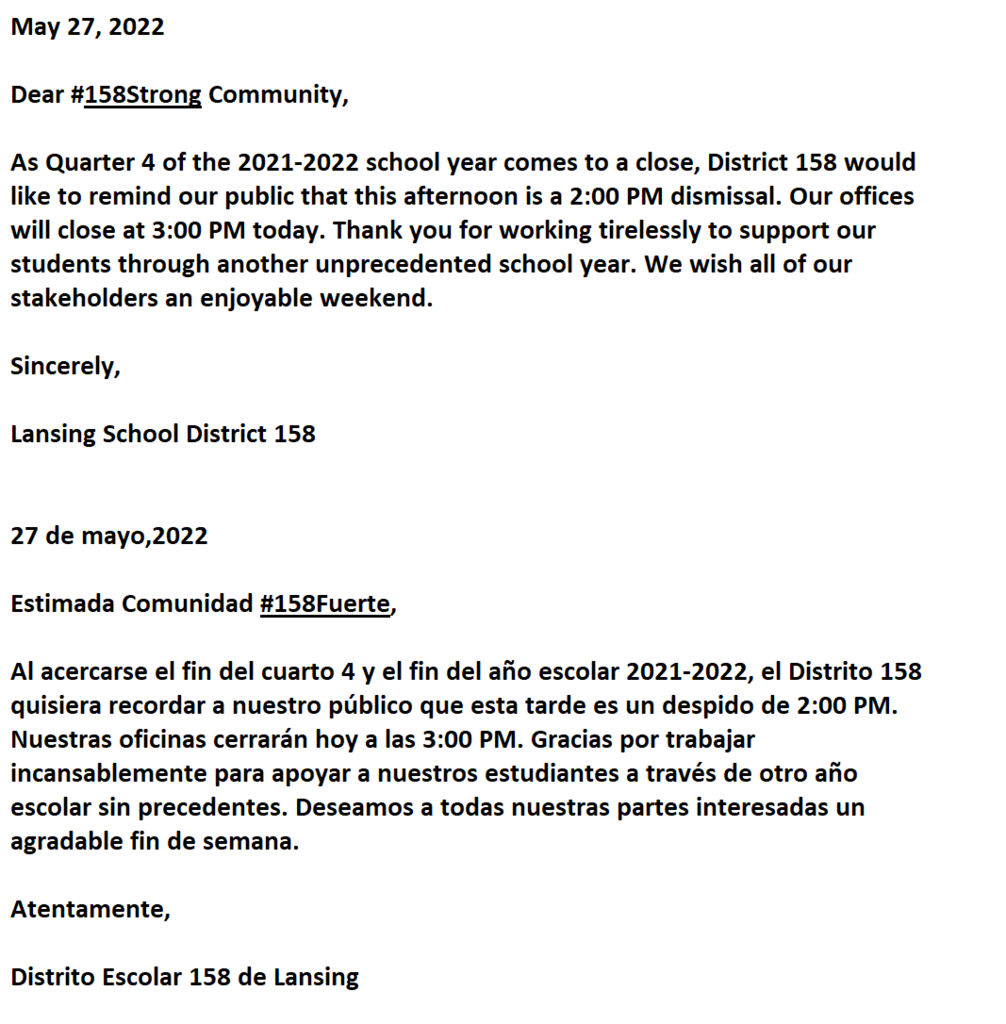 Lansing School District 158 is excited to announce a new athletic event! Our elementary school basketball champions at Oak Glen will take on Memorial Junior High School next Tuesday, March 22. The boys will play at 3:45 PM and the girls immediately following.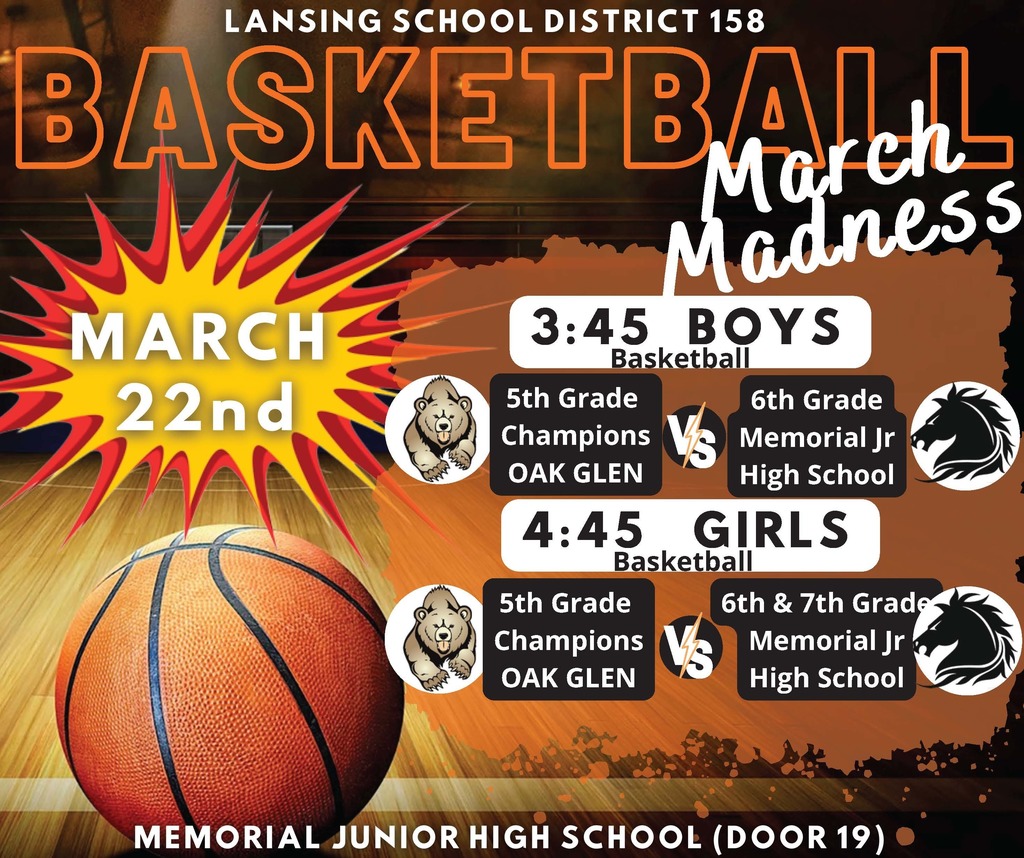 Emergency E-Learning Day 12-17-21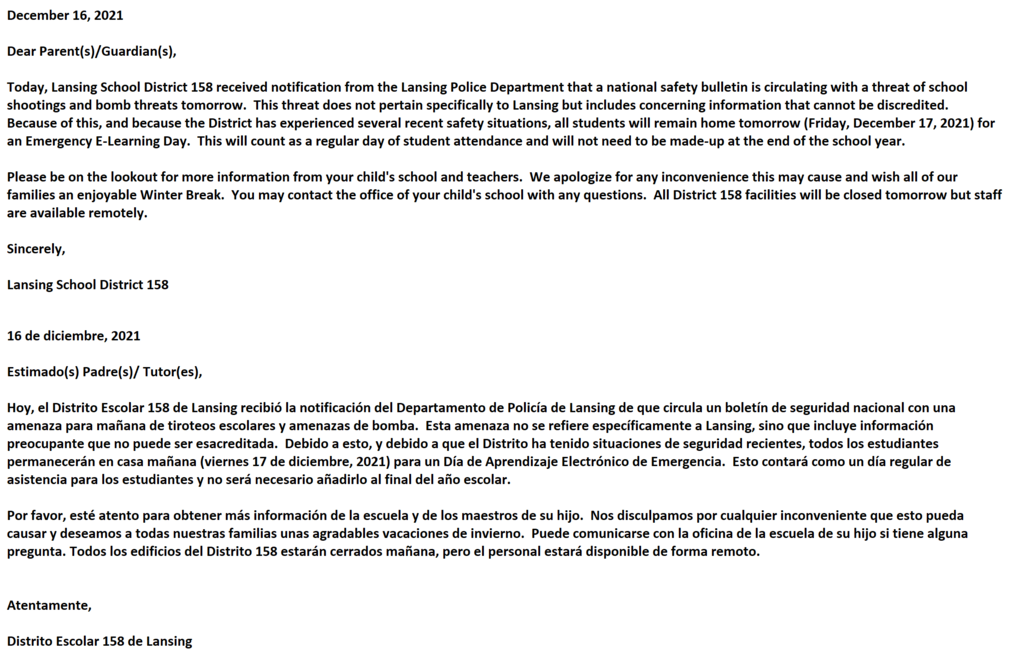 Fall Parent/Teacher Conferences are fast approaching and will be held on Thursday, November 11, 1:00-8:00 PM. These meetings will be held primarily virtually via Microsoft Teams or Zoom. However, if you would like to request an in-person conference, please contact your child's teacher. Parents who request in-person conferences may be asked to provide evidence of COVID-19 vaccination and/or negative test results. Please contact the office of your child's school with any questions. If you have already setup conferences with your teacher(s), this notice does not change that schedule. Coolidge Elementary School will also be hosting another COVID-19 vaccine clinic on Thursday, November 11 from 11:00 AM to 8:00 PM. The Pfizer, Moderna, and Johnson & Johnson vaccines - including the booster - may all be offered during this time. Participants should enter through Door 3. You are welcome to contact the IDPH Hotline at 1-833-621-1284 for more information.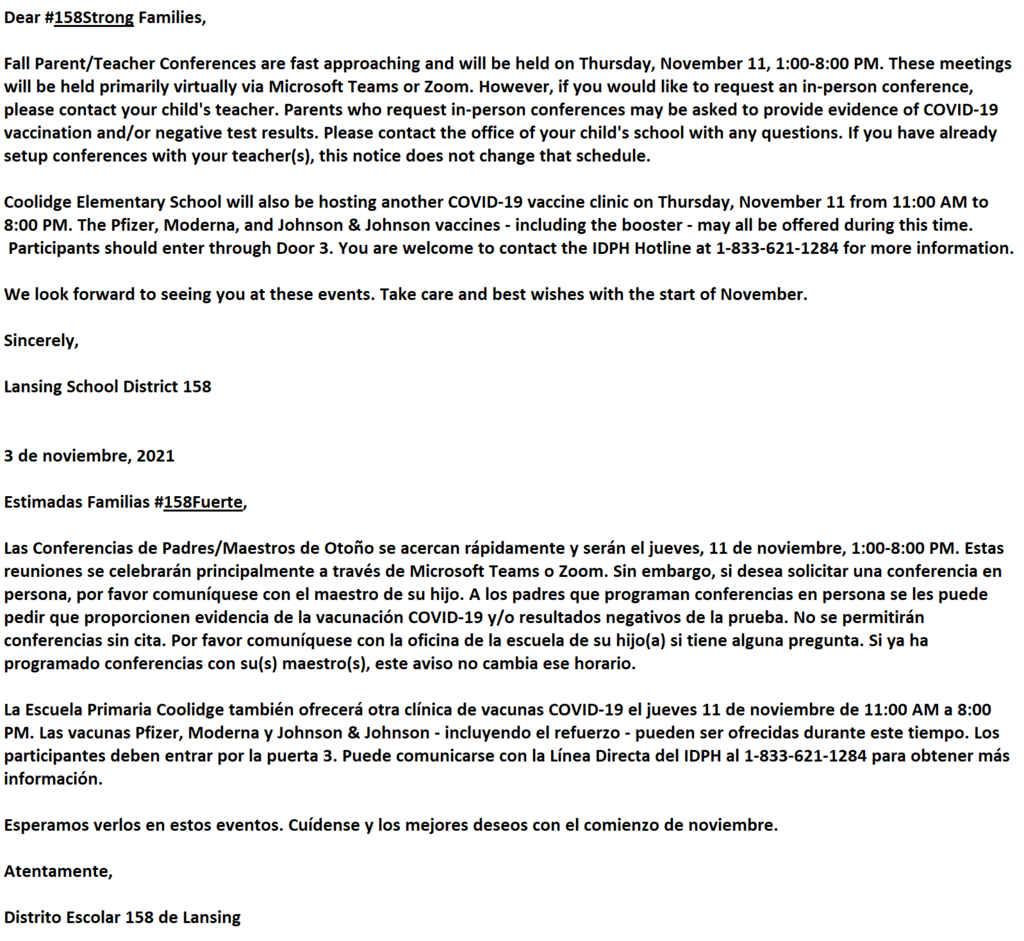 Welcome back!

D158 Food Service Alert 04-01-21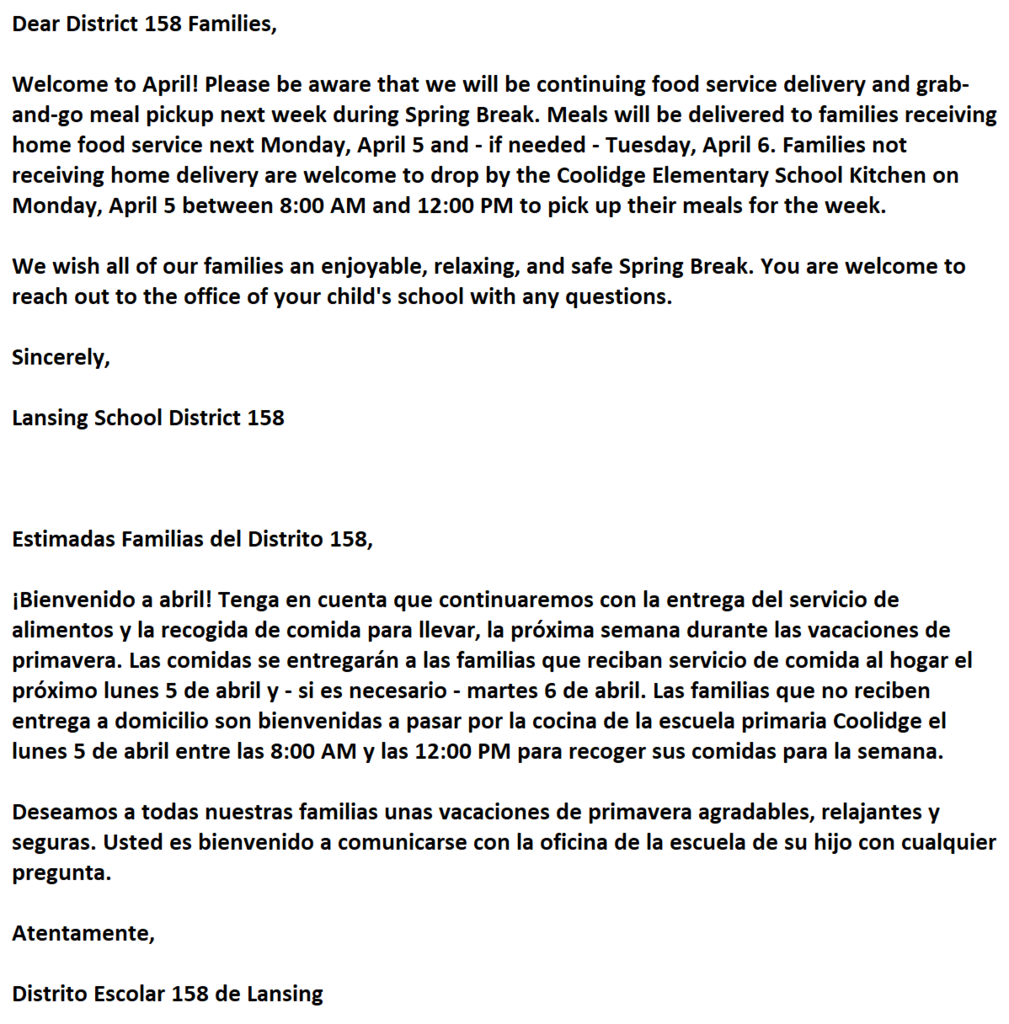 D158 Alert 03-30-21 TF South Vaccination Site Open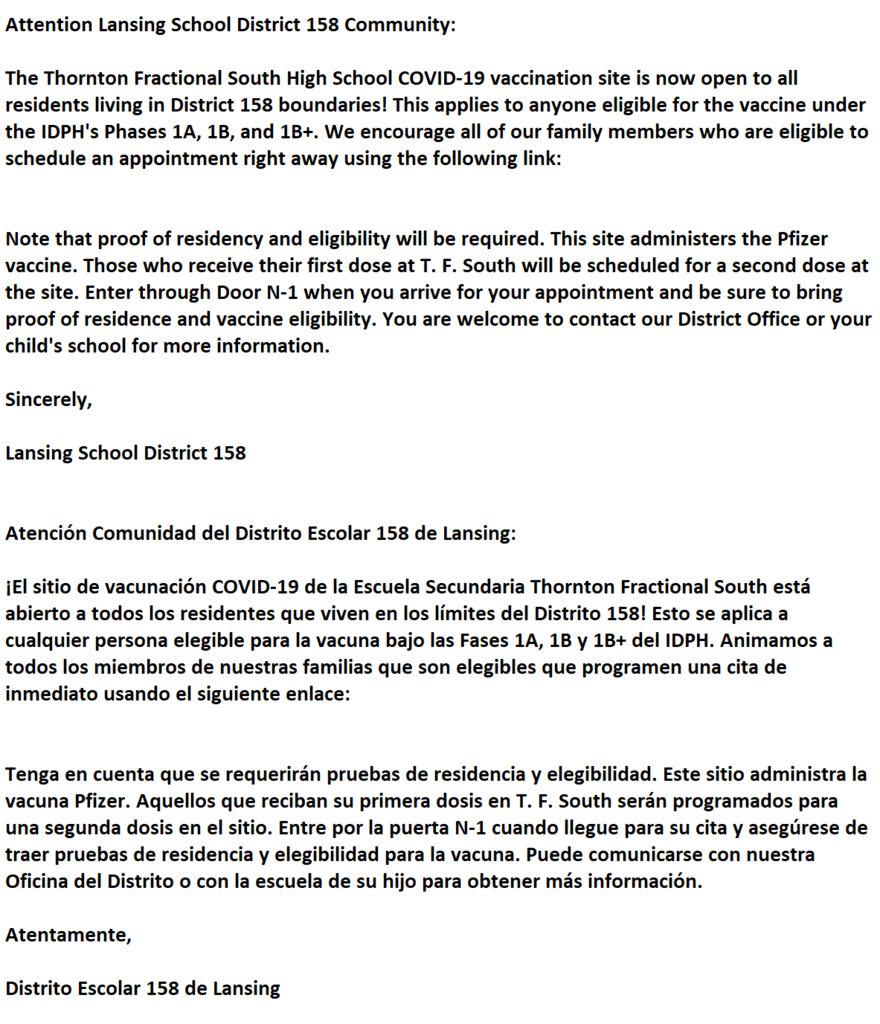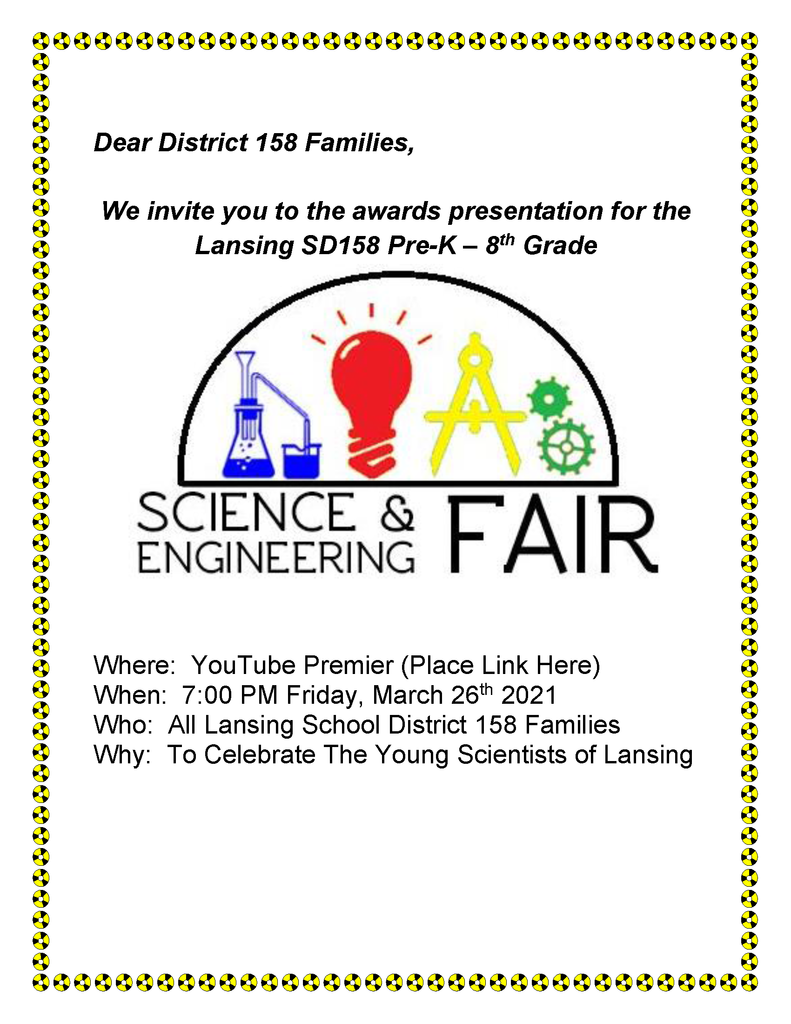 D158 Alert 02-15-21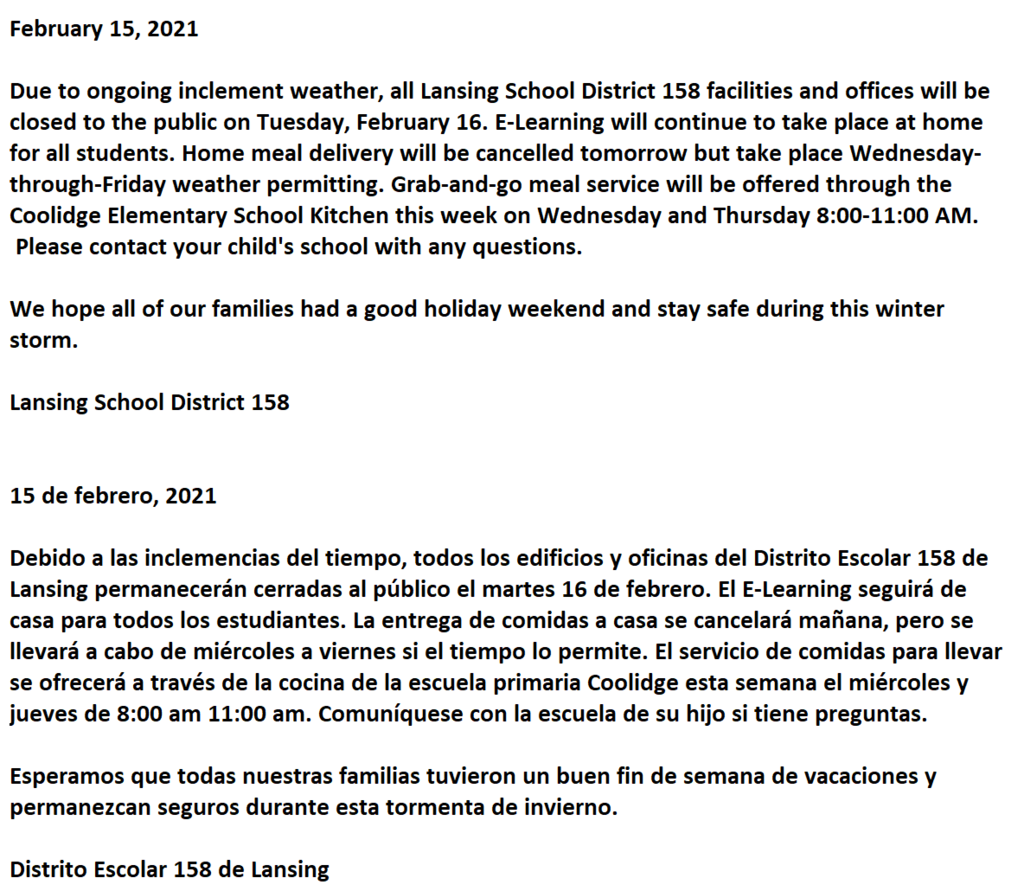 We are happy to announce that our school food service will deliver meals to your home at no cost to you starting in January 2021. Please click the link below to complete a form if you would like to have A'viands deliver contactless free meals to your home for all children under 18 years old. All responses are to be submitted by Thursday, December 10, 2020. If you are having any trouble filling out the form, please call the office at 708-474-4320 and leave a message. Someone will call you back to assist. All Lansing 158 schools will continue to provide grab-and-go meals as well that can be picked up on Mondays and Wednesdays from 8:00 AM – 11:00 AM. Click this link to fill-out the form and request the A'viands contactless meal delivery service.
https://forms.office.com/Pages/ResponsePage.aspx?id=kMQKIr5K70SbTZDuHzTj5rw1foL2SLJPiN0758PbmLtUMDM5VjNHOTRYRUtaWUpTSkFFT1pTRTBFNS4u

December Spirit Days at Coolidge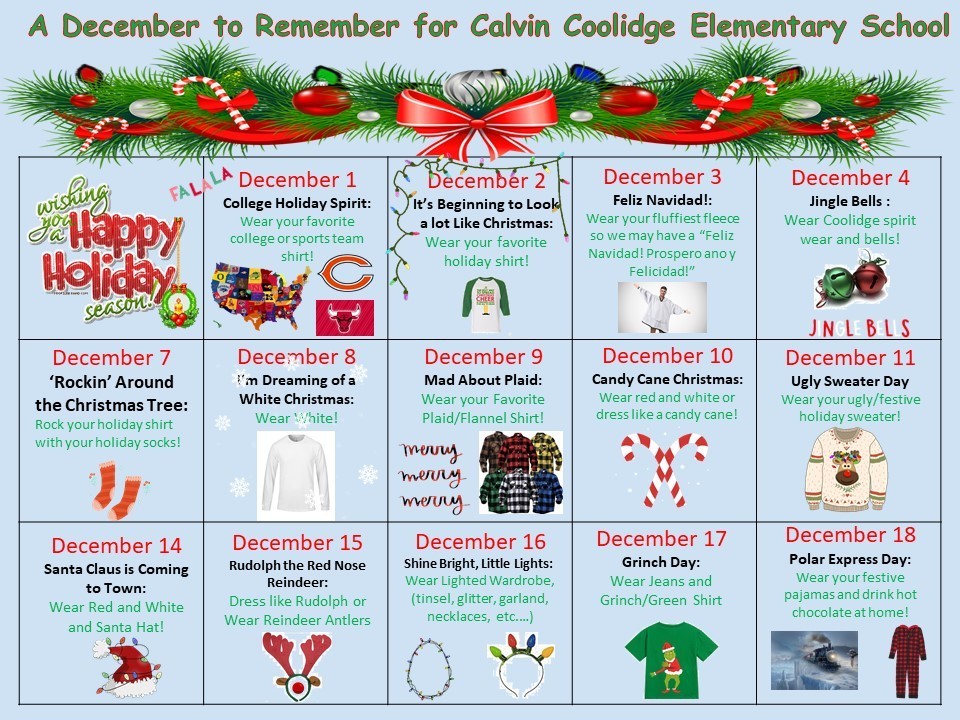 The Coolidge PTA gave away pumpkins to all of the Coolidge students this year. A Pumpkin Decorating Contest occurred with winners for Most Original, Scariest, and Funniest. Students were awarded a basket of Halloween goodies along with a ribbon. #CoolidgeCares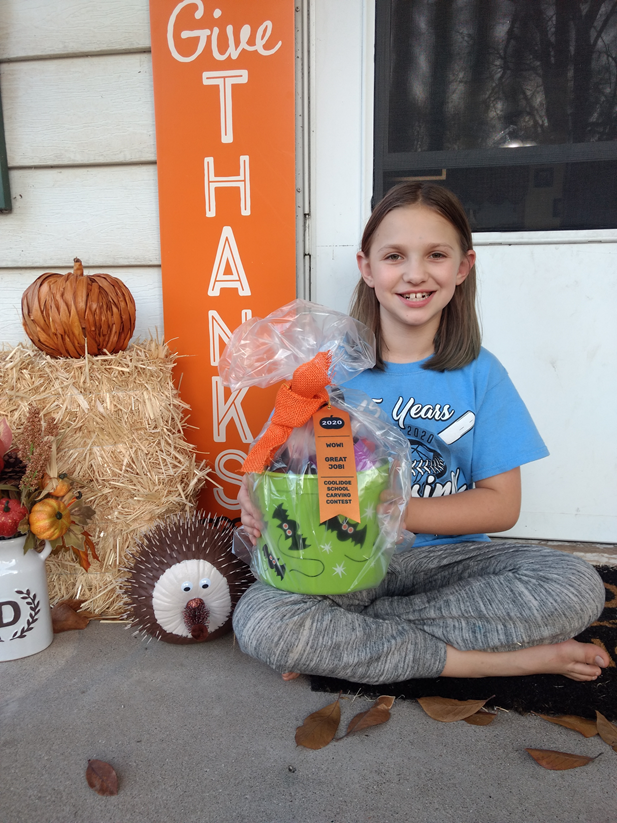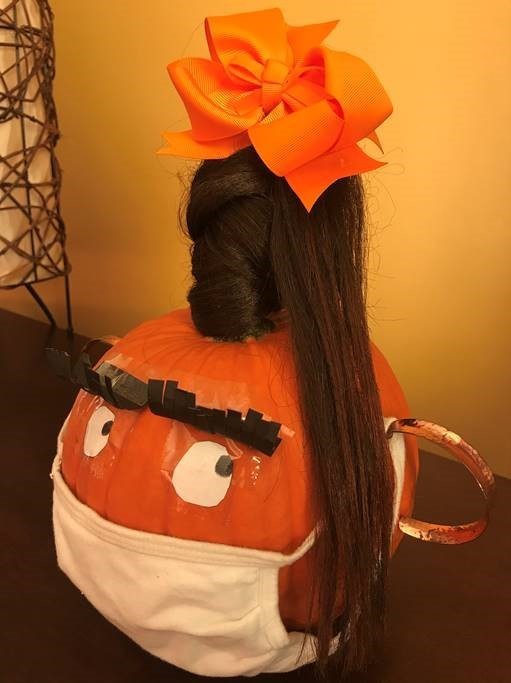 November 9, 2020 Attention #158Strong Families & Community: Due to increasing COVID-19 cases in our area, all Lansing School District 158 facilities will be closed this week through Friday, November 13. E-Learning for all students will continue during this time, staff will be available remotely, and grab-and-go meals will continue to be offered on Wednesday, November 11. Onsite student testing and services will transition temporarily to a virtual format. Please email your child's principal with any questions. Take care and stay safe. Sincerely, Lansing School District 158 9 de noviembre, 2020 Atención Familias y Comunidad #158Fuerte: Debido al aumento de los casos de COVID-19 en nuestra área, todos los edificios del Distrito Escolar 158 de Lansing permanecerán cerrados esta semana hasta el viernes 13 de noviembre. El E-Learning para todos los estudiantes continuará durante este tiempo, el personal estará disponible de forma remota y las comidas para llevar continuarán ofreciéndose el miércoles 11 de noviembre. Los exámenes y los servicios de los alumnos en el sitio pasarán temporalmente a un formato virtual. Por favor envíe un correo electrónico al director de su hijo con cualquier pregunta. Cuídense y manténganse sanos. Atentamente, Distrito Escolar de Lansing 158

Coolidge staff and students had fun celebrating Halloween with a car parade. The staff dressed up in their favorite superhero costumes and passed out bags of free books and other classroom materials needed for remote learning. We loved seeing our students even if it was from a distance!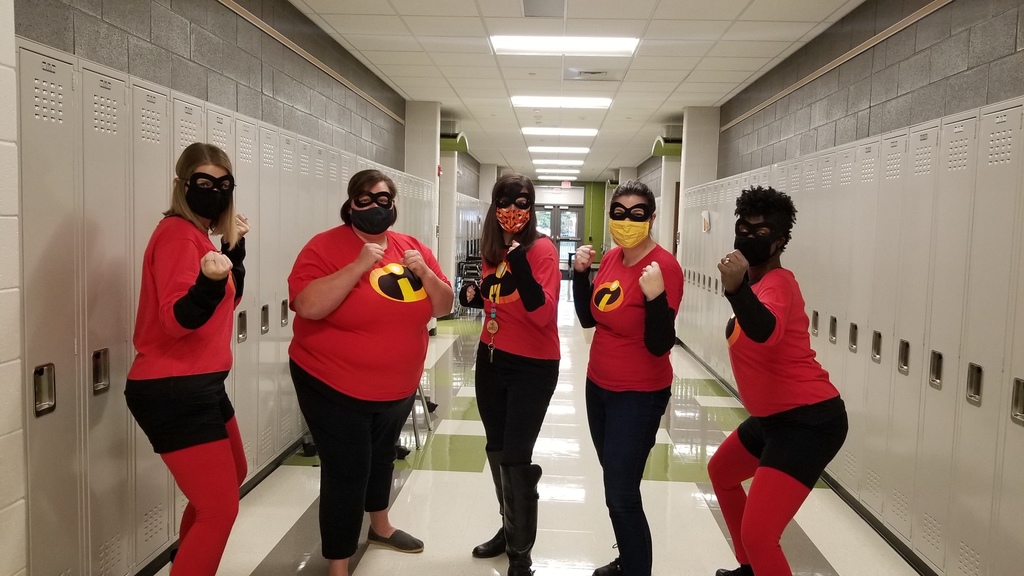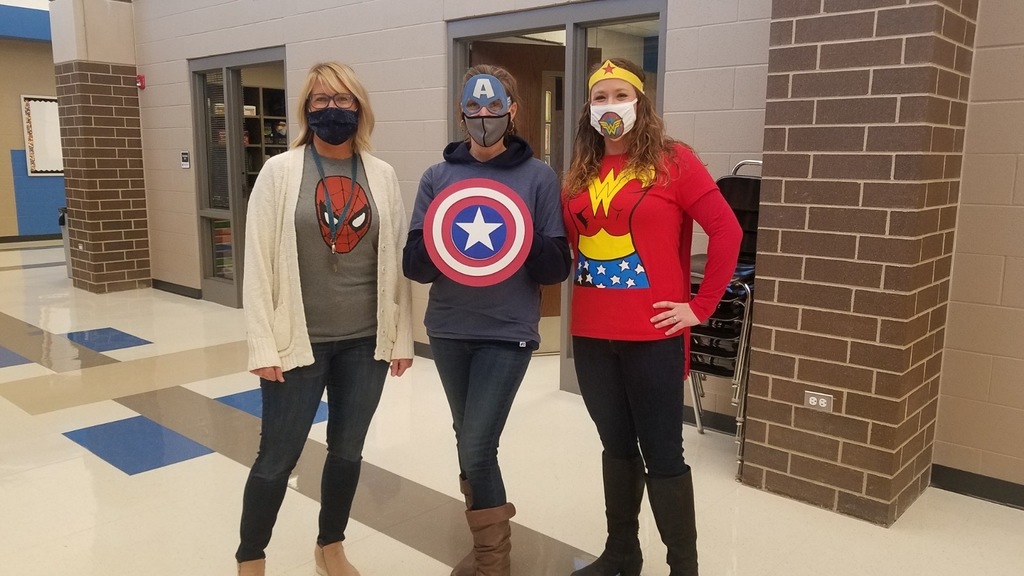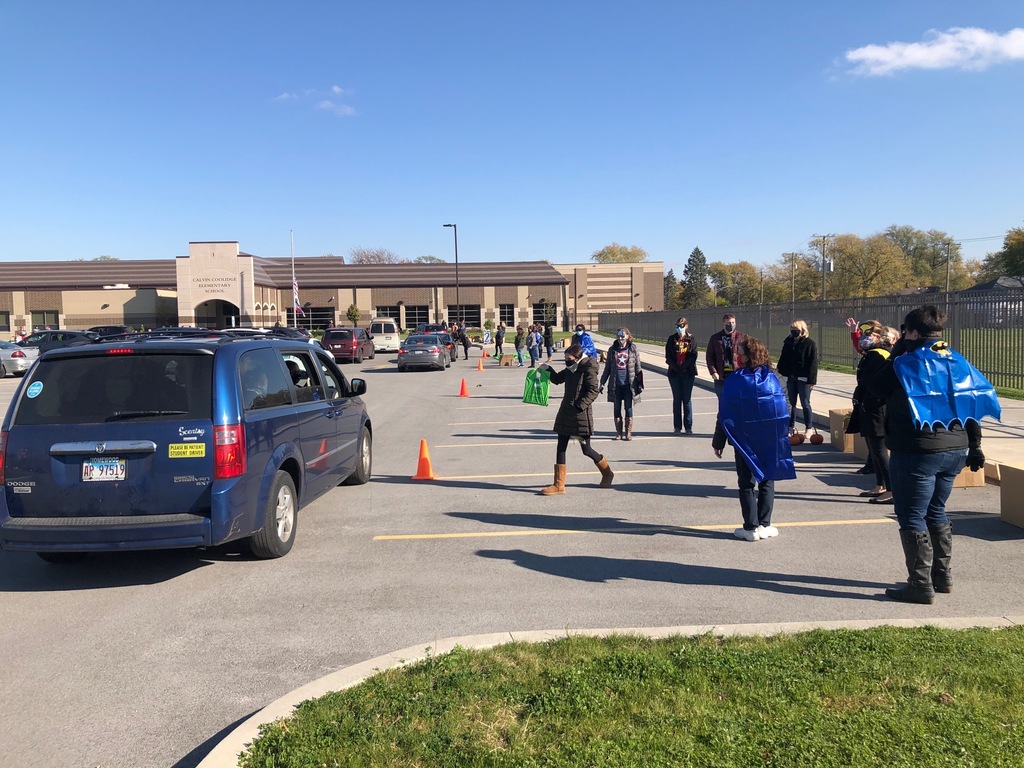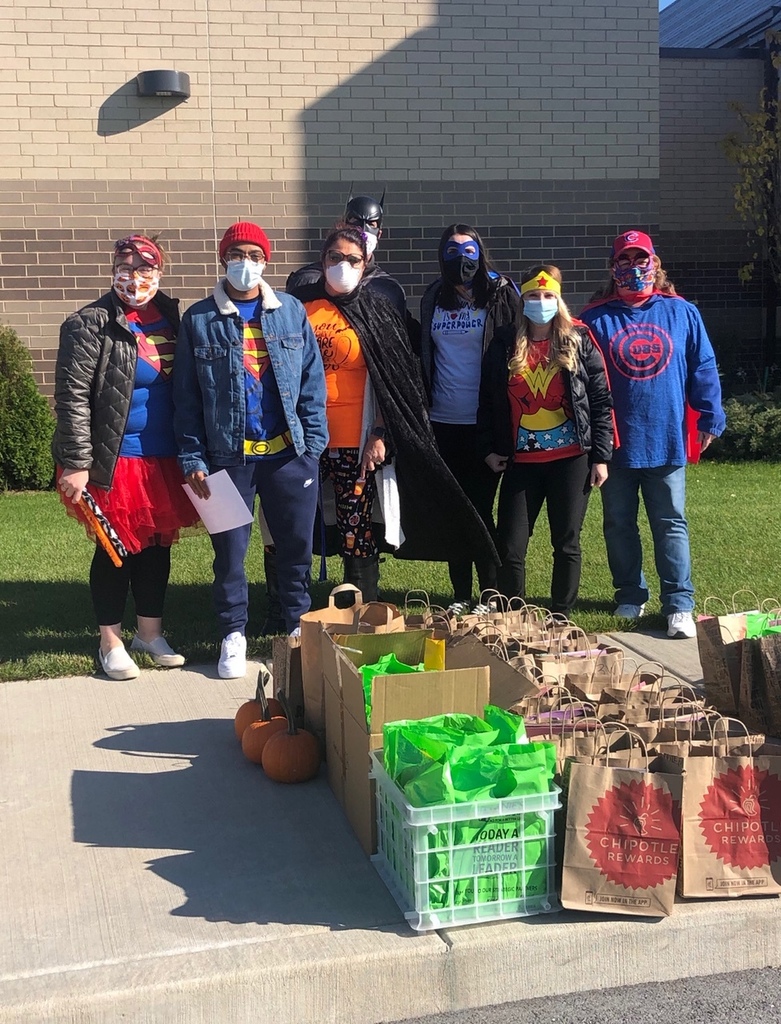 October 30, 2020 Dear Parent(s)/Guardian(s), Lansing School District 158 will be holding Virtual Parent/Teacher Conferences next Monday, November 2, 1:00-8:00 PM at all five of our schools. Please contact your child's teachers to sign-up if you haven't already. There will be no school on Tuesday, November 3 for Election Day and our buildings will remain closed on Wednesday, November 4 for deep cleaning. E-Learning will continue to take place on November 4-6 next week and our staff will be available while working remotely. Contact the office of your child's school with any questions and Happy Halloween! Sincerely, Lansing School District 158