D158 Thanksgiving Break Alert 11-18-22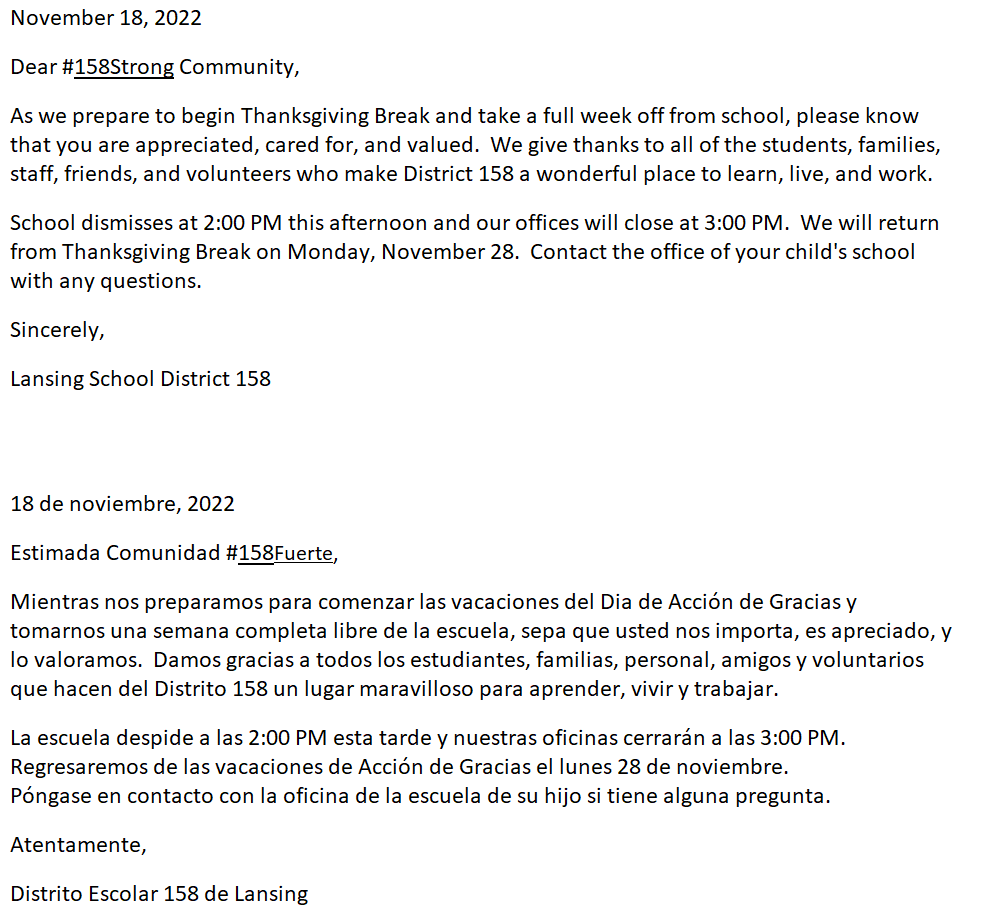 COVID-19 Vaccination Information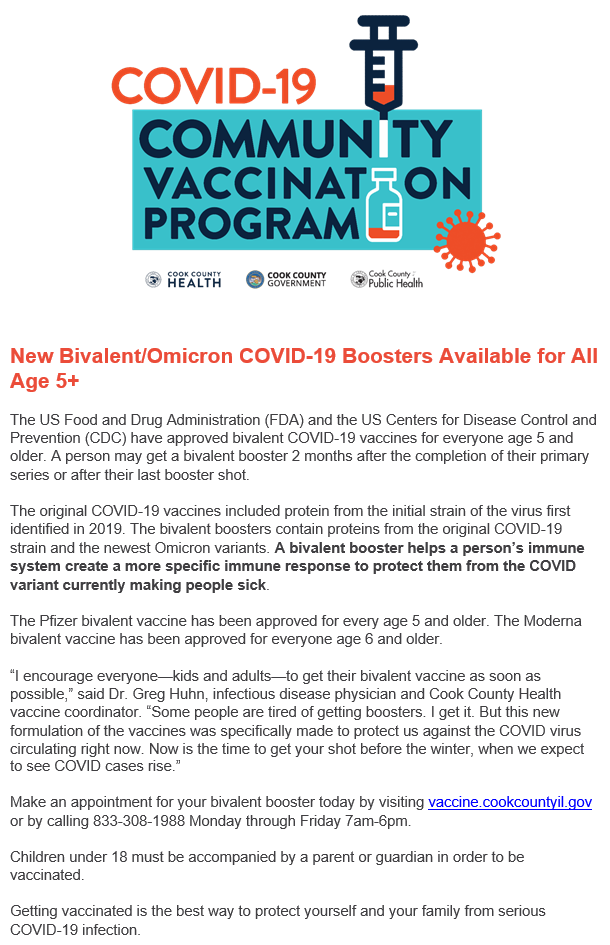 Vaccination Clinics in Dolton West School District 148 - Friday, November 4, 2022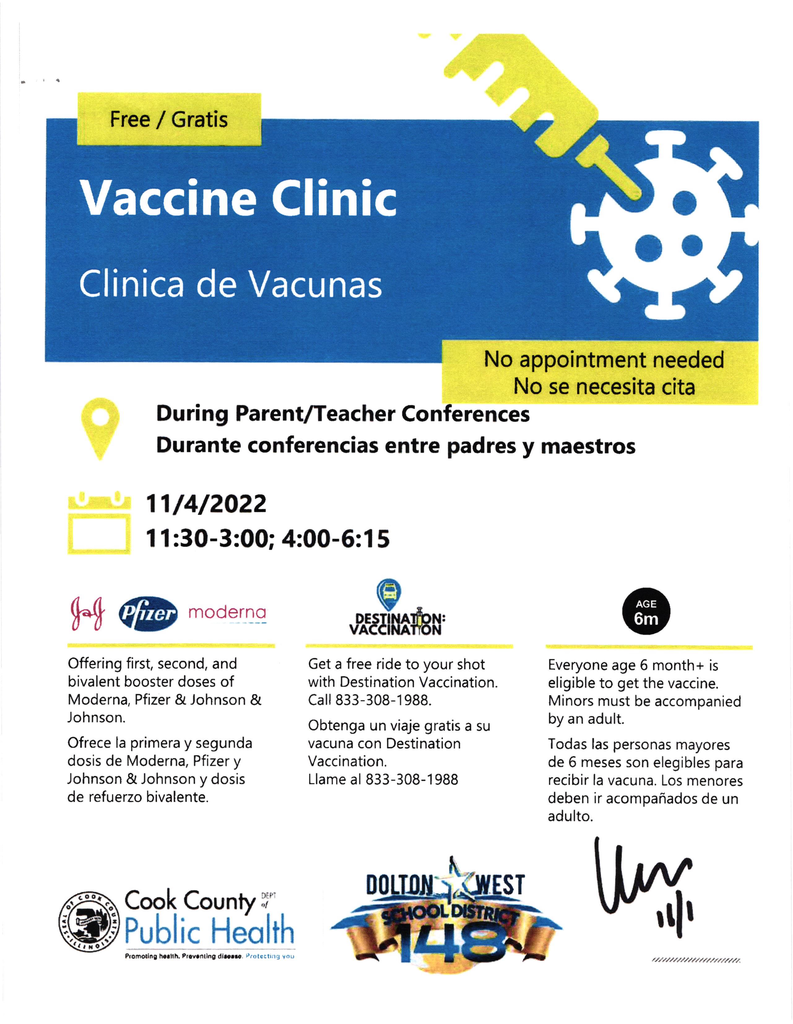 D158 Safety Alert 10-31-22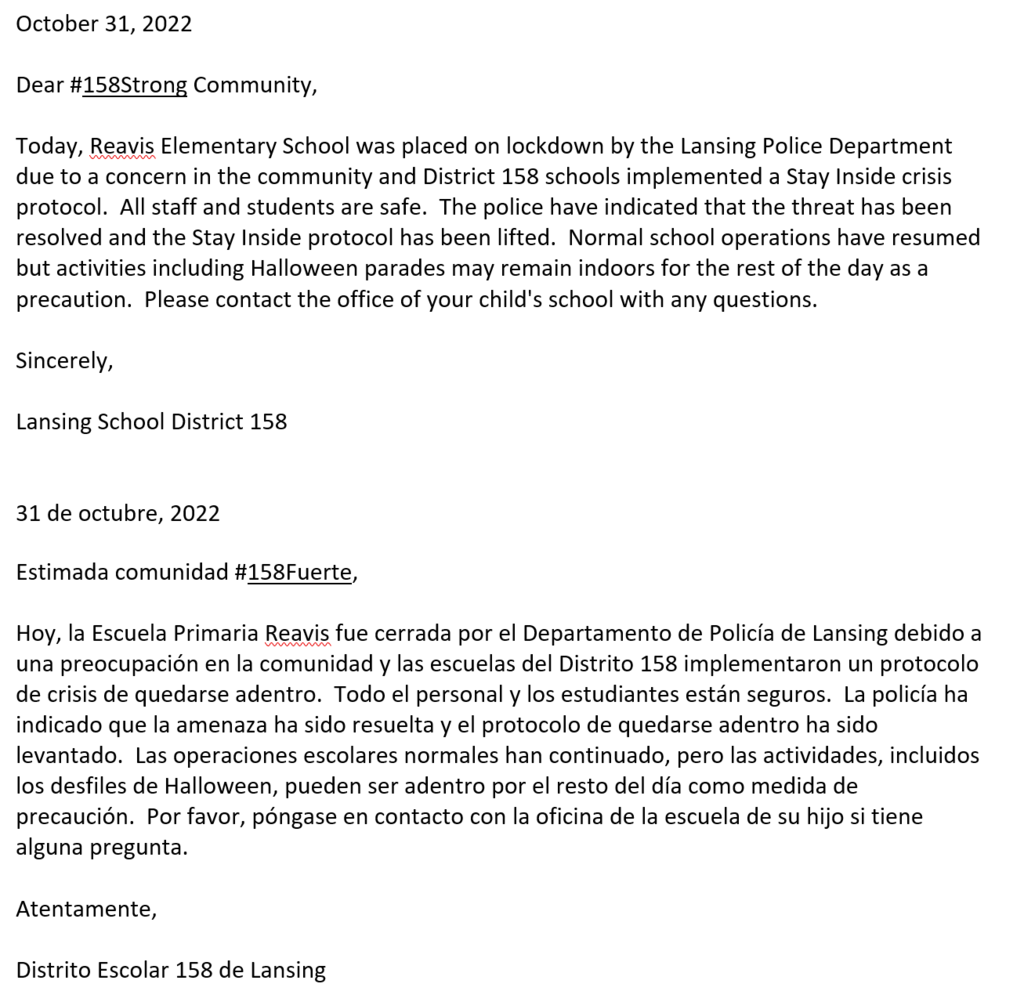 Vegetation Control Application Notice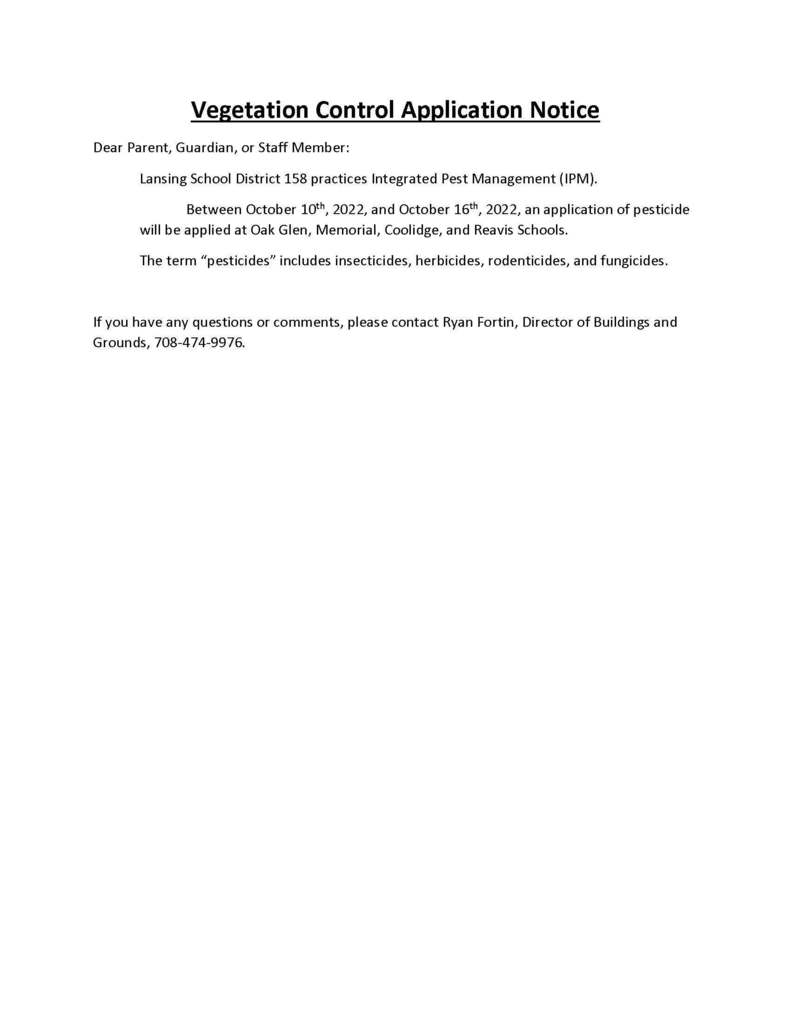 Please be reminded that tomorrow, September 14th 2022 is a 2:00 PM dismissal. Por favor recuerde que mañana 14 de septiembre,  2022 será despido a las 2:00 pm 

TFD 215 Car, Truck, & Motorcycle Show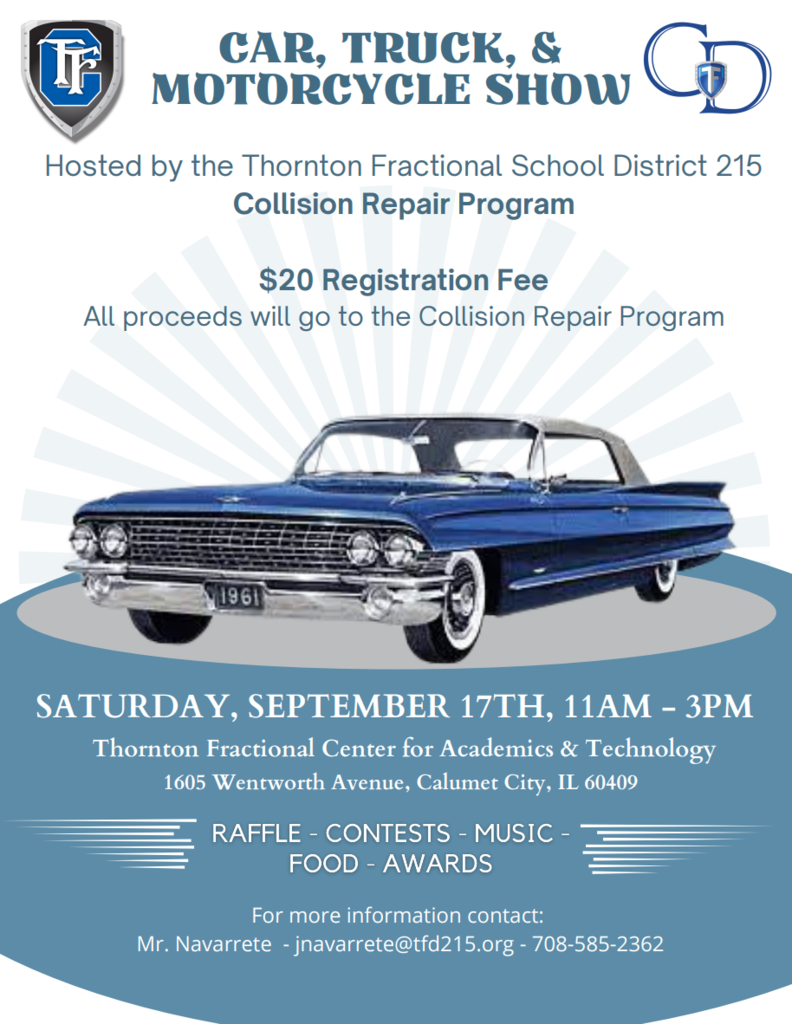 Memorial Junior High School will be hosting the 7th annual Back to School Bash on Tuesday, August 16th from 3:00 p.m. to 5:00 p.m.

Registration will be closed next week on August 15-17, 2022. Families that still need to register students for the first day of school must do so by this Friday, August 12, 4:00 PM. Those using an affidavit or lease must visit our offices and prove residency in order for their registration to be complete. Please contact your child's school with any questions.

Memorial Junior High School 2022 Girls' Softball Tryouts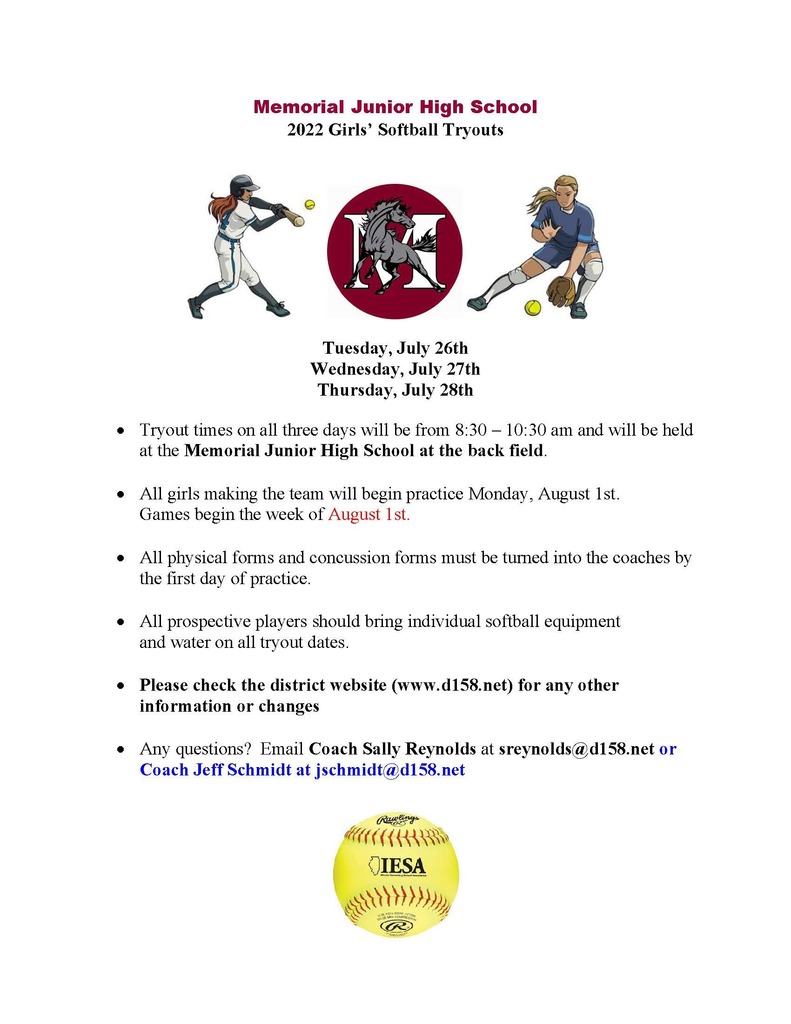 NOTICE OF CHANGE OF TIME OF LANSING SCHOOL DISTRICT 158 JULY 20, 2022 REGULAR SCHOOL BOARD MEETING. NEW TIME: 6:00 P.M.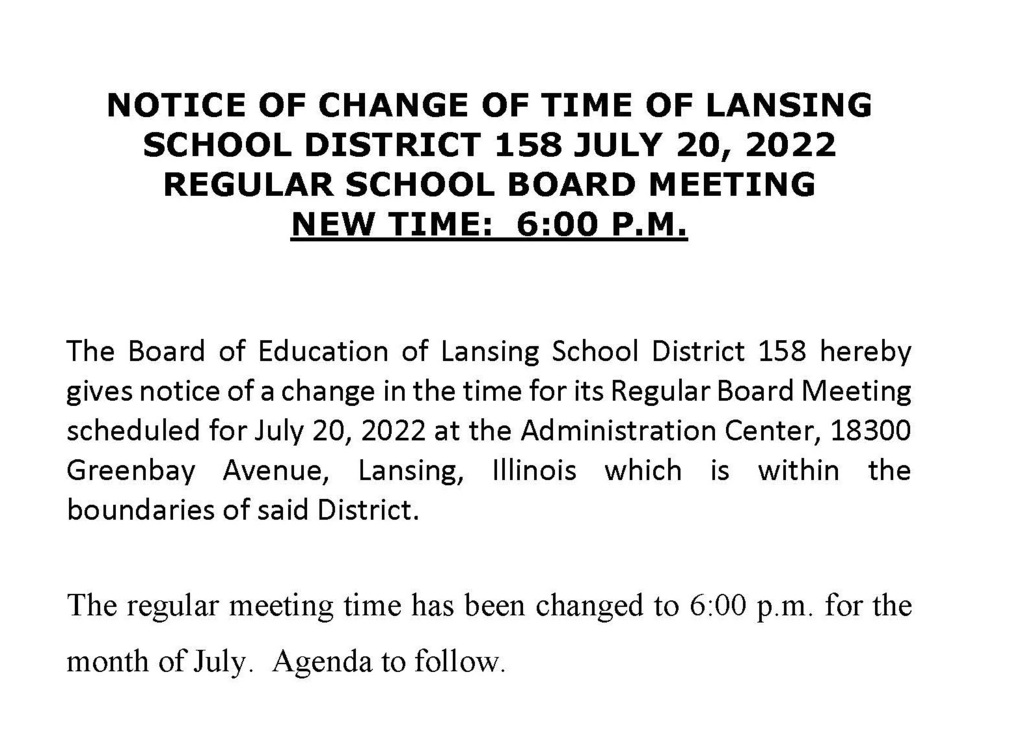 Please be advised that all District 158 facilities will be closed on Monday, June 20, 2022 in observance of Juneteenth. This is a historic day commemorating the freedom awarded to Black Americans on June 19, 1865 and is now honored as a federal holiday.