Emergency E-Learning Day 12-17-21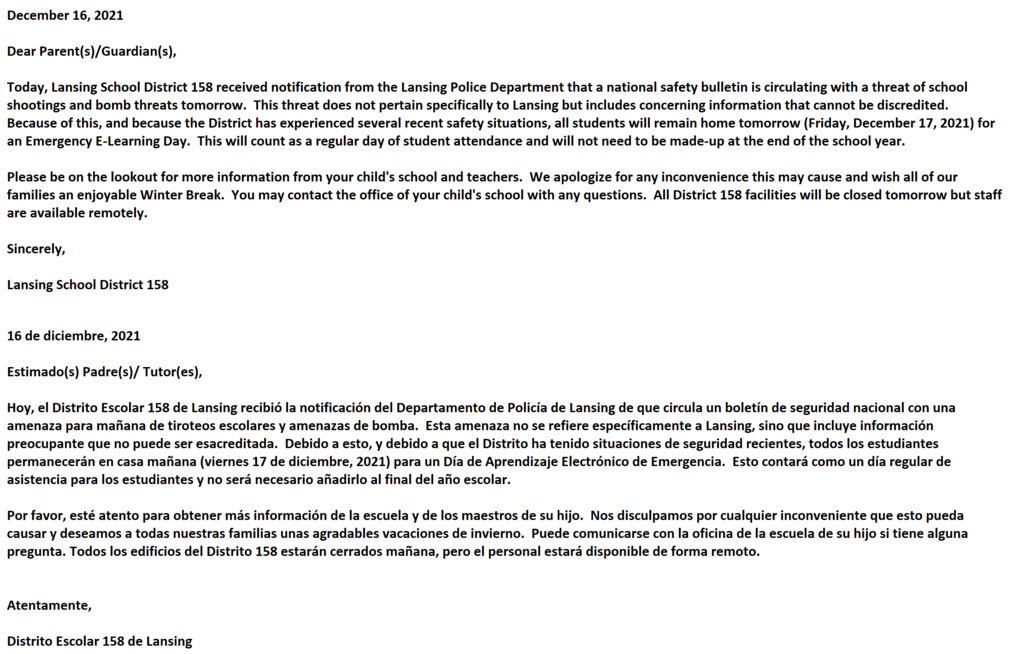 COVID-19 Vaccination Information - December 19, 2021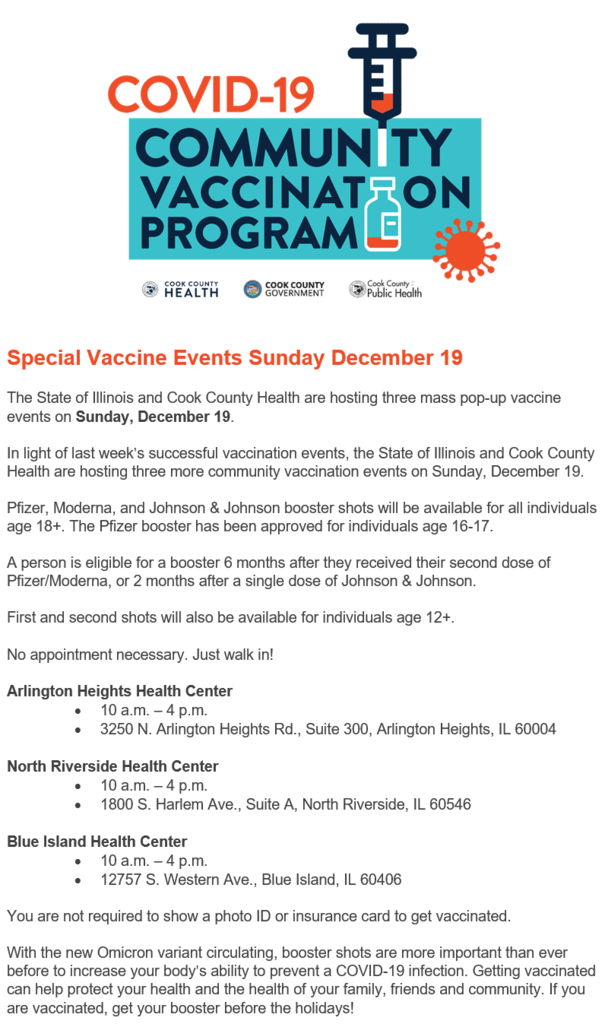 COVID-19 Vaccination Information - December 12, 2021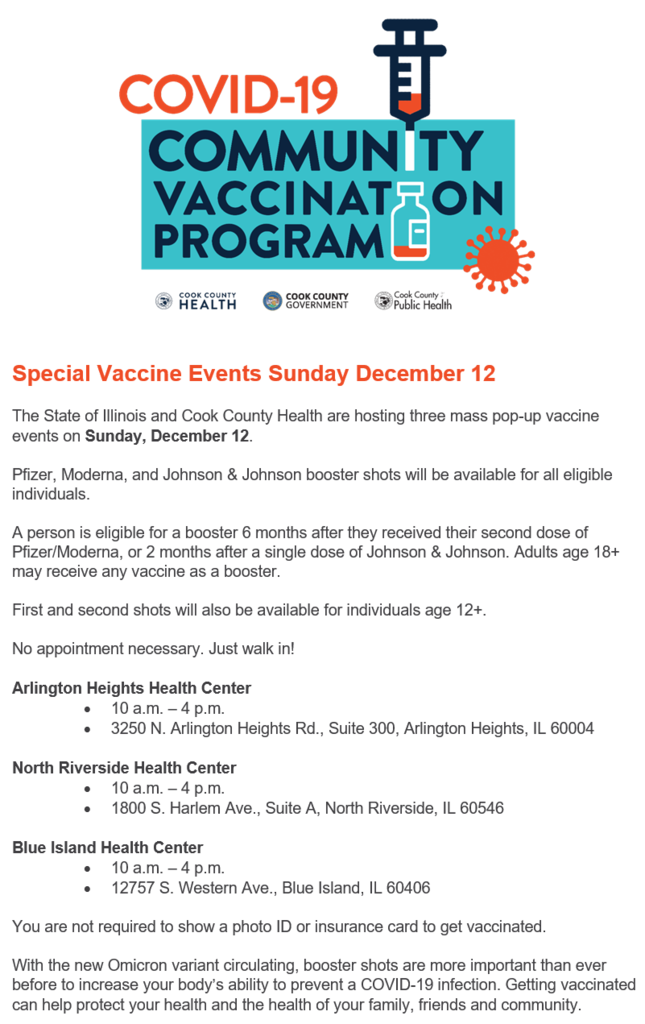 Please join us for a broadcast of Memorial Junior High School's Virtual Winter Art Exhibit! You can watch this live on YouTube Premier starting at 5:00 PM on Friday, December 10.
https://youtu.be/DUd97pEhoL8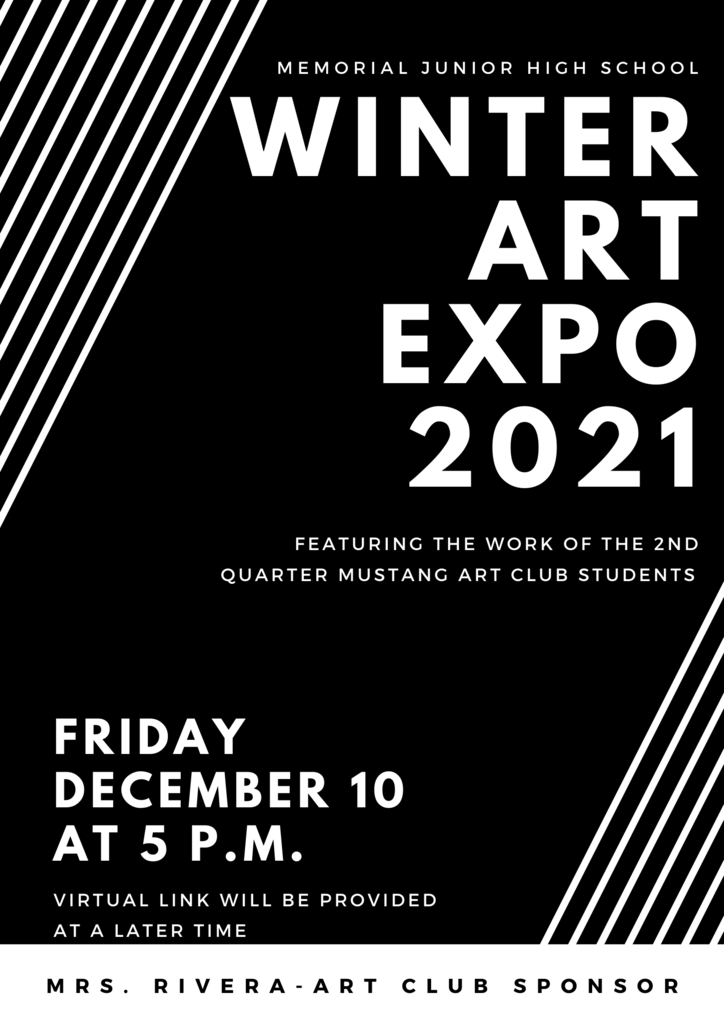 A COVID Vaccination Clinic will be held at Coolidge on Saturday, December 4 from 10:00 to 4:00. Enter Door 4. Vaccinations for anyone 5 years old and over will be available along with booster shots for adults. A parent or guardian must accompany a child.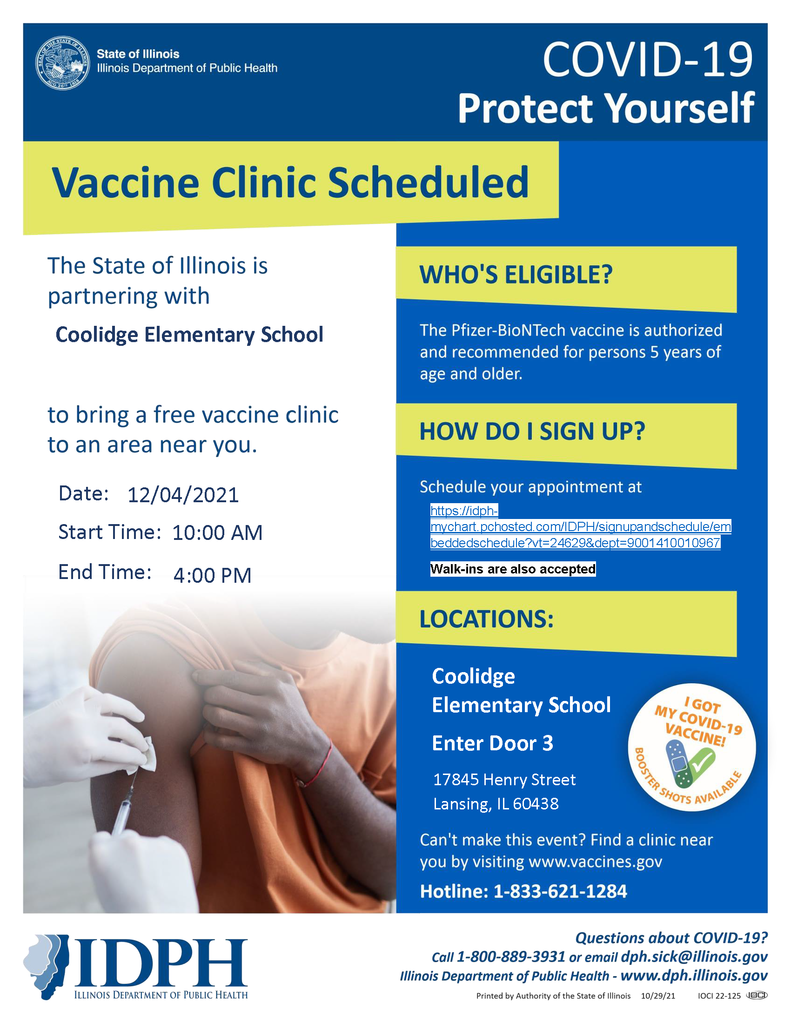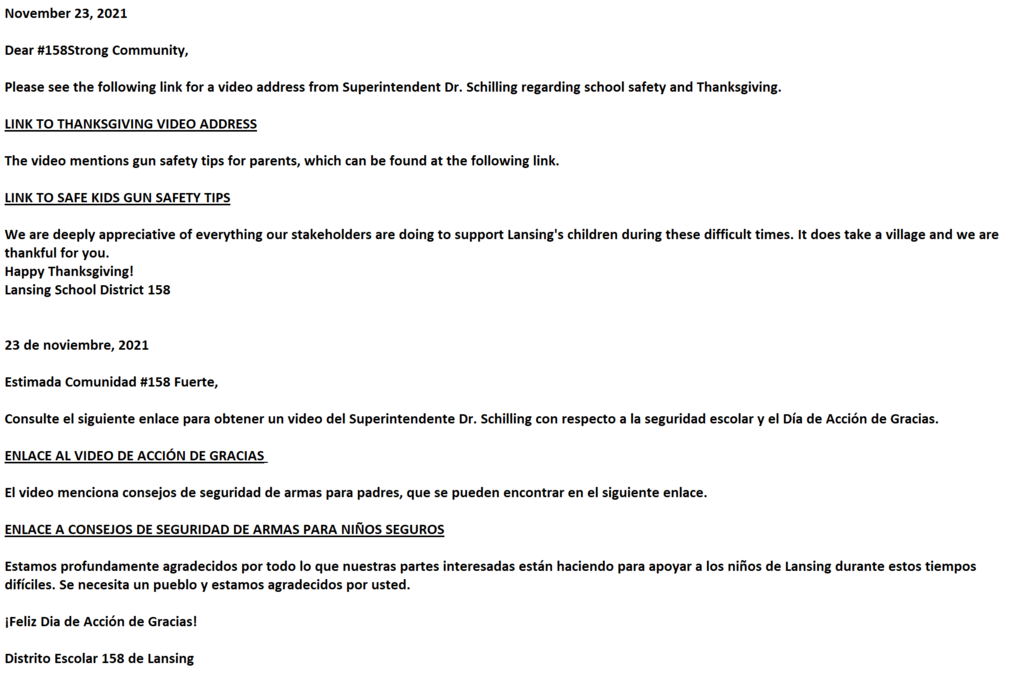 D158 Alert 11-19-21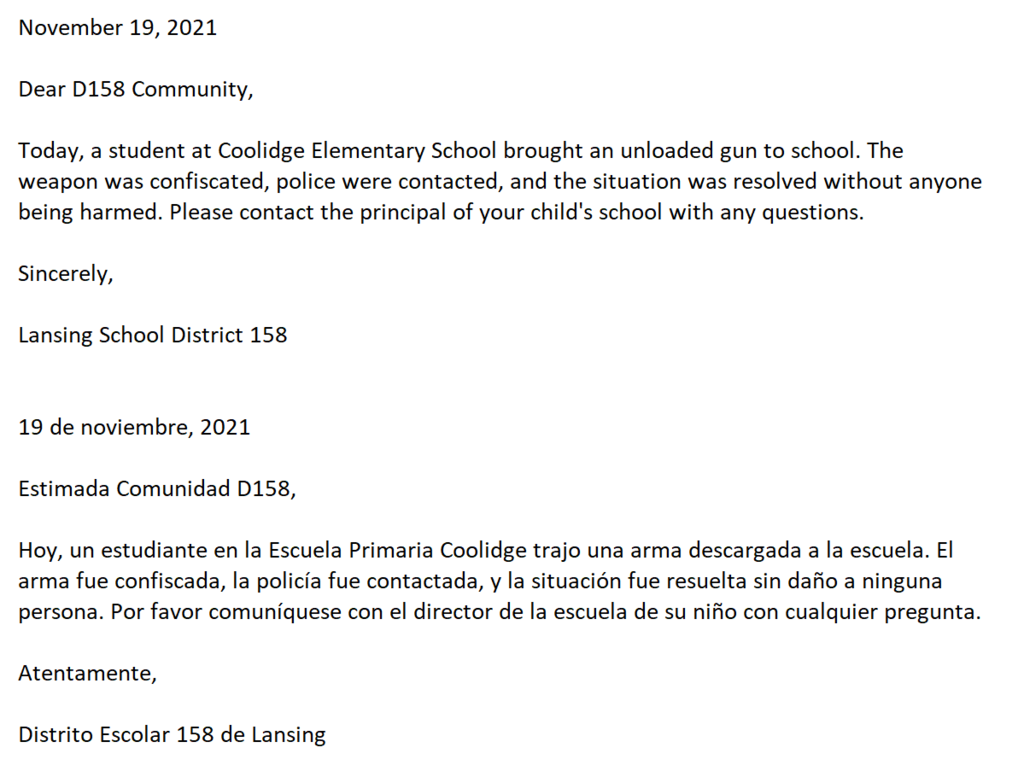 D158 Alert 11-17-21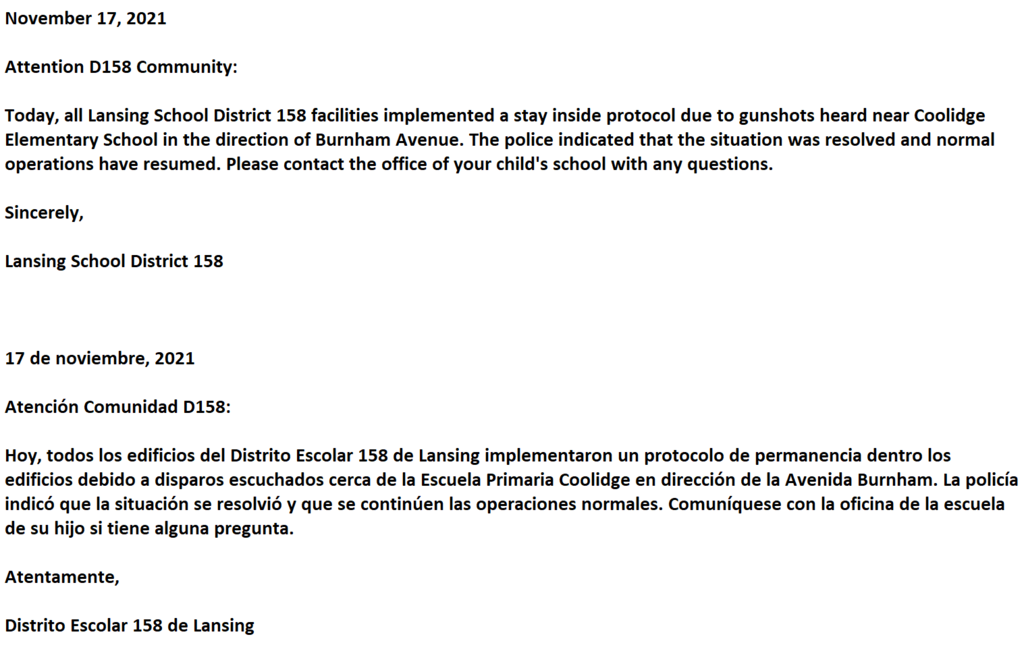 COVID-19 Vaccine Clinic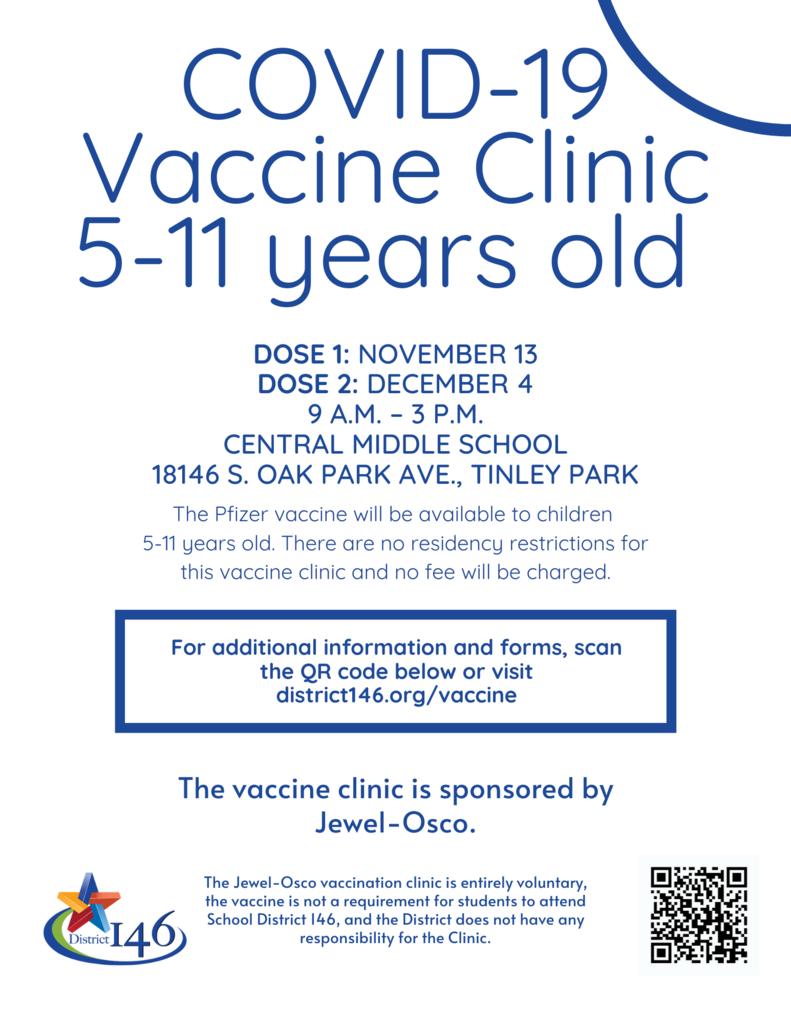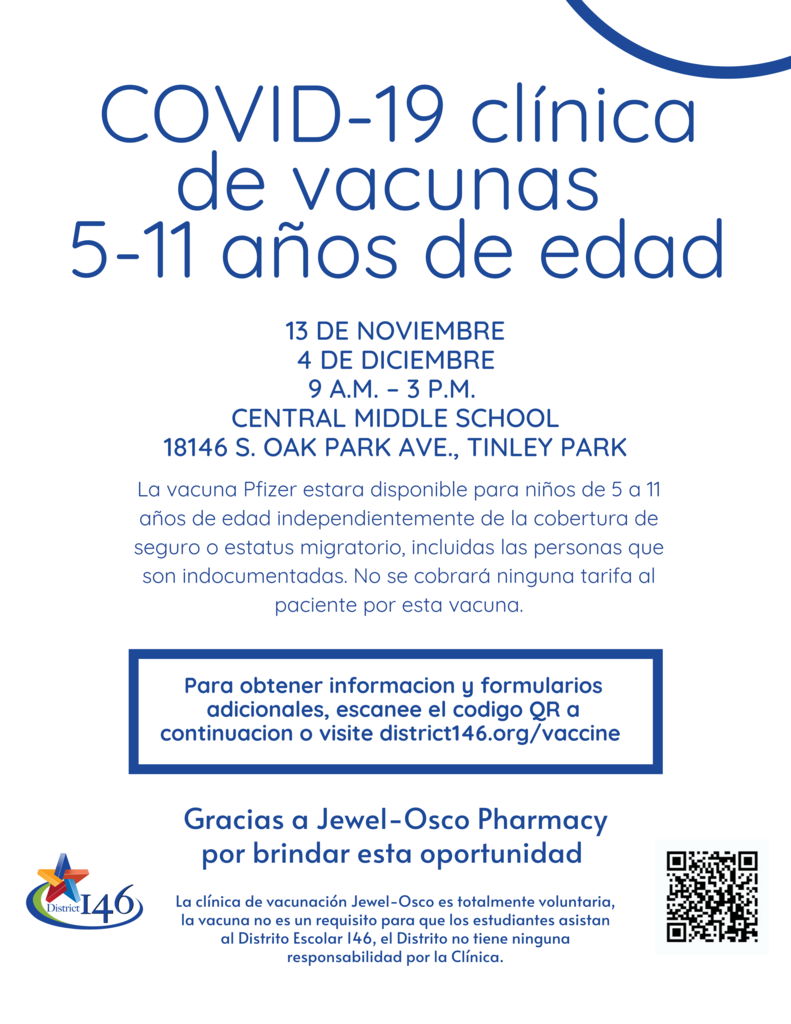 COVID-19 Vaccination Clinic - November 22 and December 13 from 3:00pm to 7:00pm - TF South High School - 18500 Burnham Ave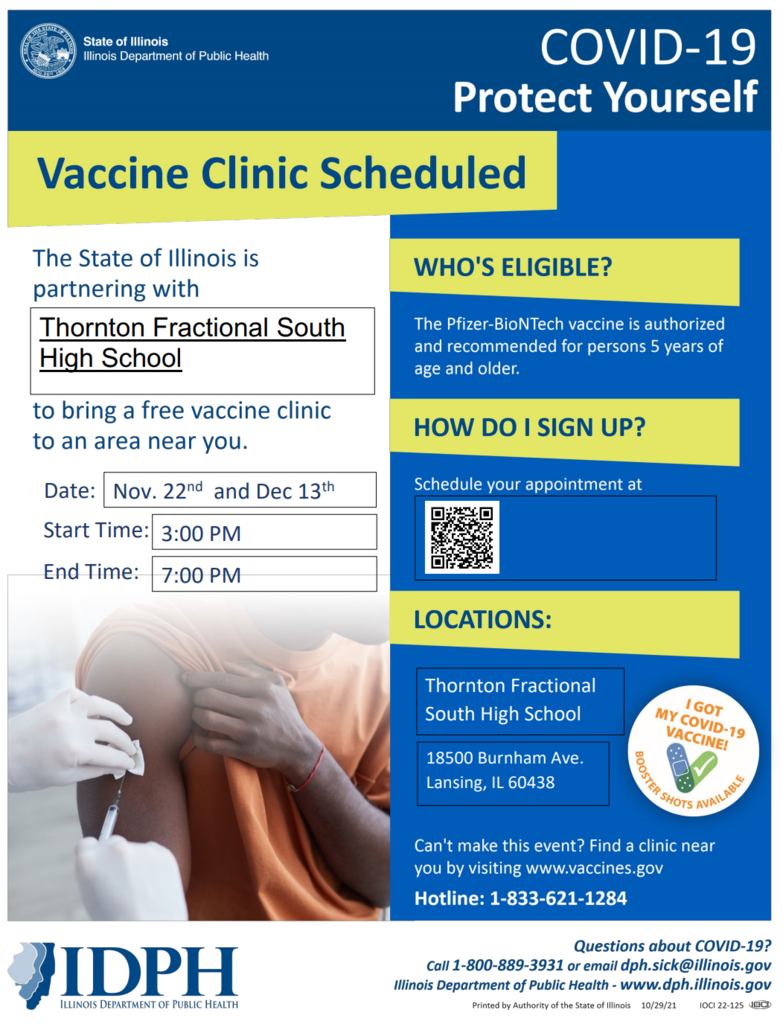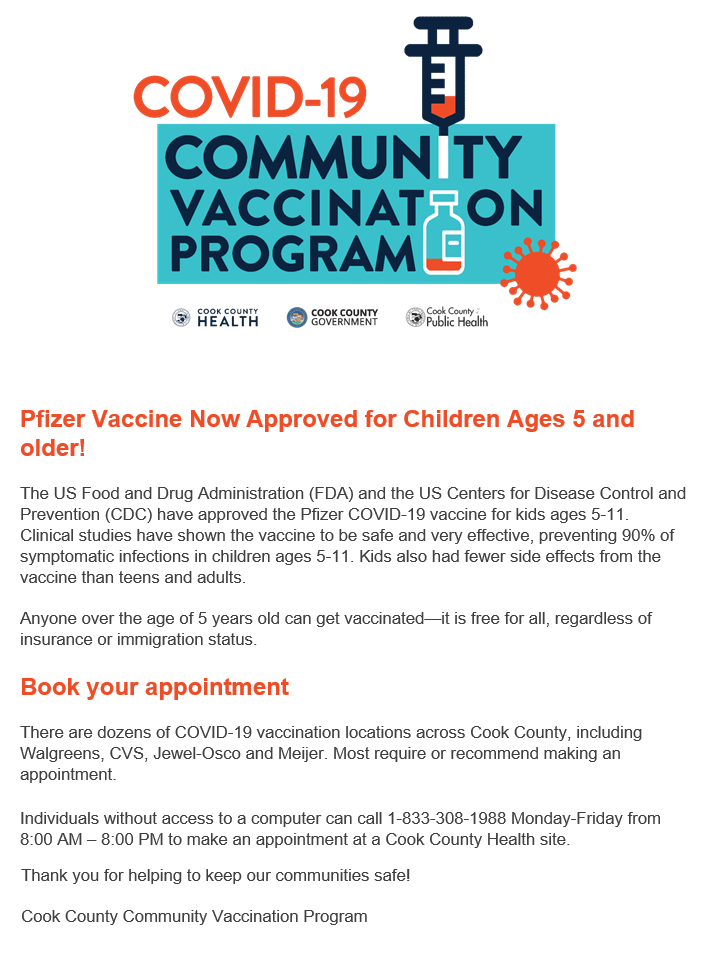 TF215 Community Letter 11-04-21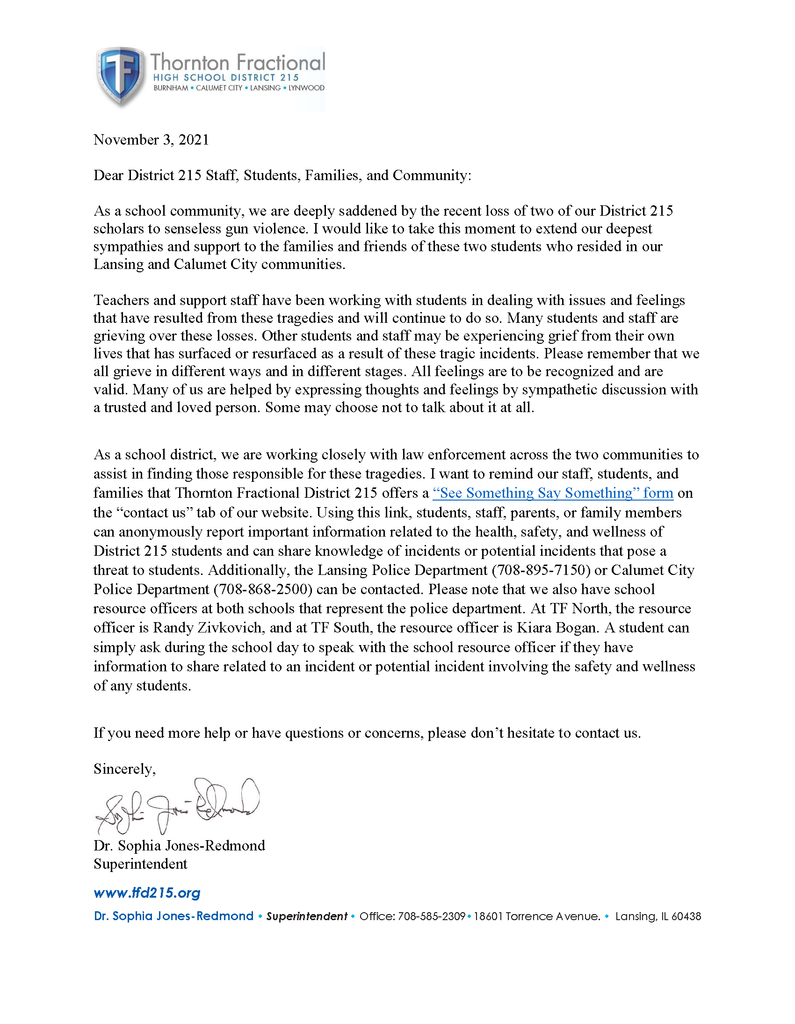 Fall Parent/Teacher Conferences are fast approaching and will be held on Thursday, November 11, 1:00-8:00 PM. These meetings will be held primarily virtually via Microsoft Teams or Zoom. However, if you would like to request an in-person conference, please contact your child's teacher. Parents who request in-person conferences may be asked to provide evidence of COVID-19 vaccination and/or negative test results. Please contact the office of your child's school with any questions. If you have already setup conferences with your teacher(s), this notice does not change that schedule. Coolidge Elementary School will also be hosting another COVID-19 vaccine clinic on Thursday, November 11 from 11:00 AM to 8:00 PM. The Pfizer, Moderna, and Johnson & Johnson vaccines - including the booster - may all be offered during this time. Participants should enter through Door 3. You are welcome to contact the IDPH Hotline at 1-833-621-1284 for more information.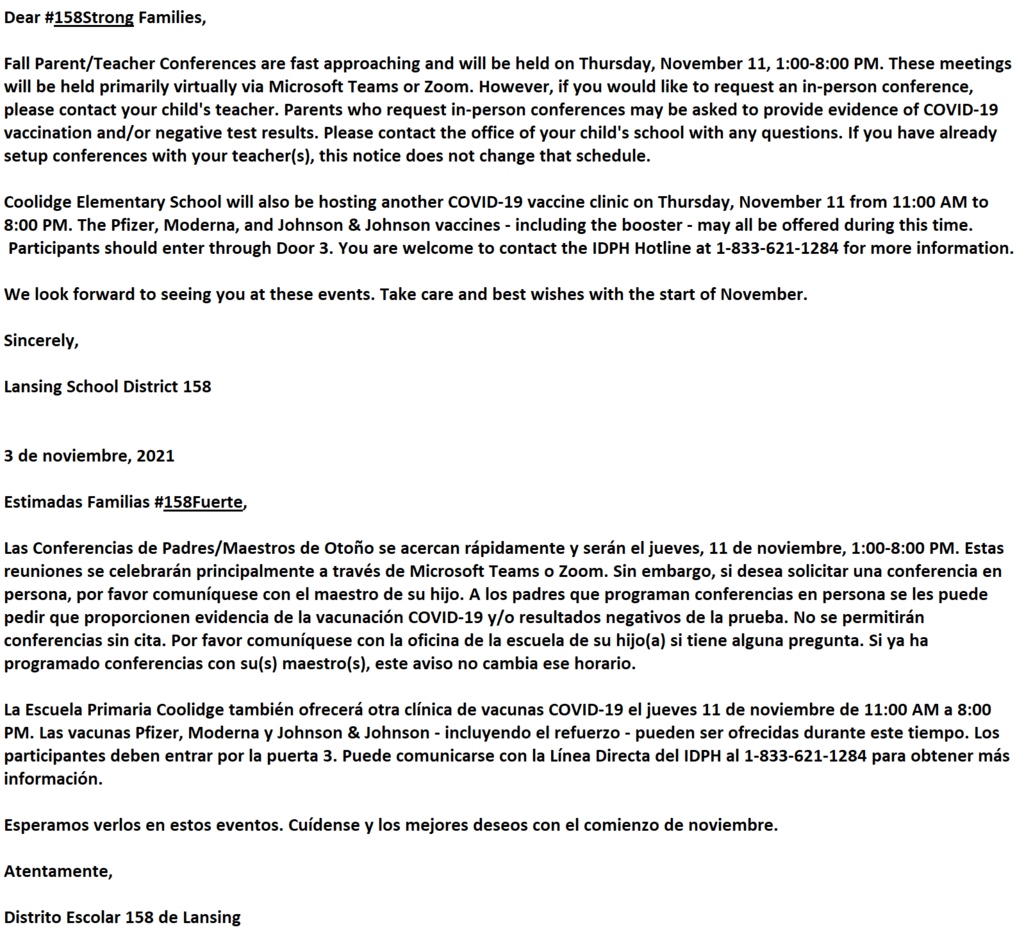 Ask A Doctor - Wednesday November 3 - 7:00pm.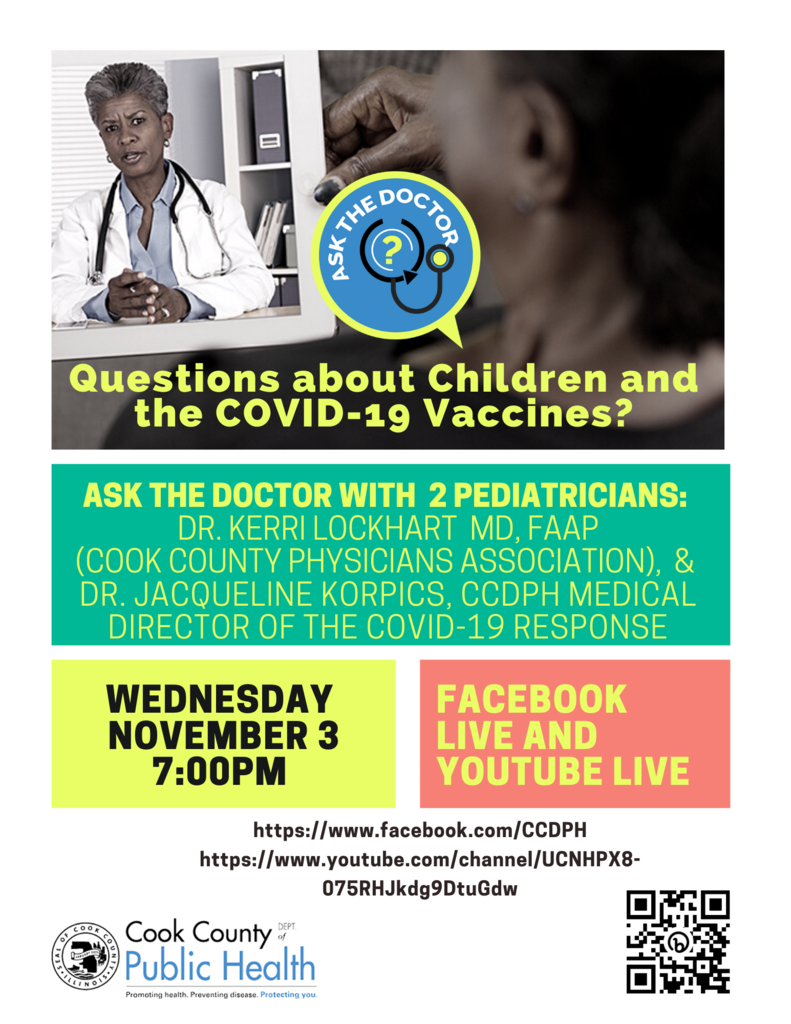 Lansing Police Department - Press Release Concerning Railroad Crossing Closure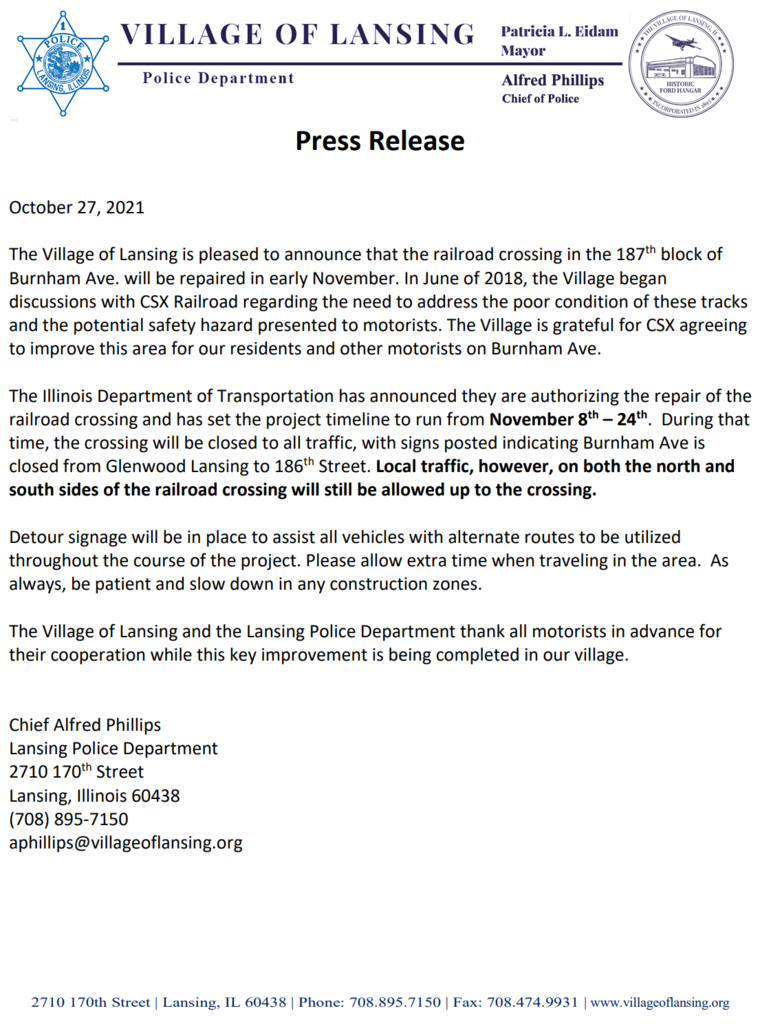 Please see below for a Quarter 2 letter from Superintendent Dr. Schilling that outlines expectations for student behavior at Memorial Junior High School in alignment with the 2021-2022 Student/Parent Handbook, which you can find on our website.
https://5il.co/113mb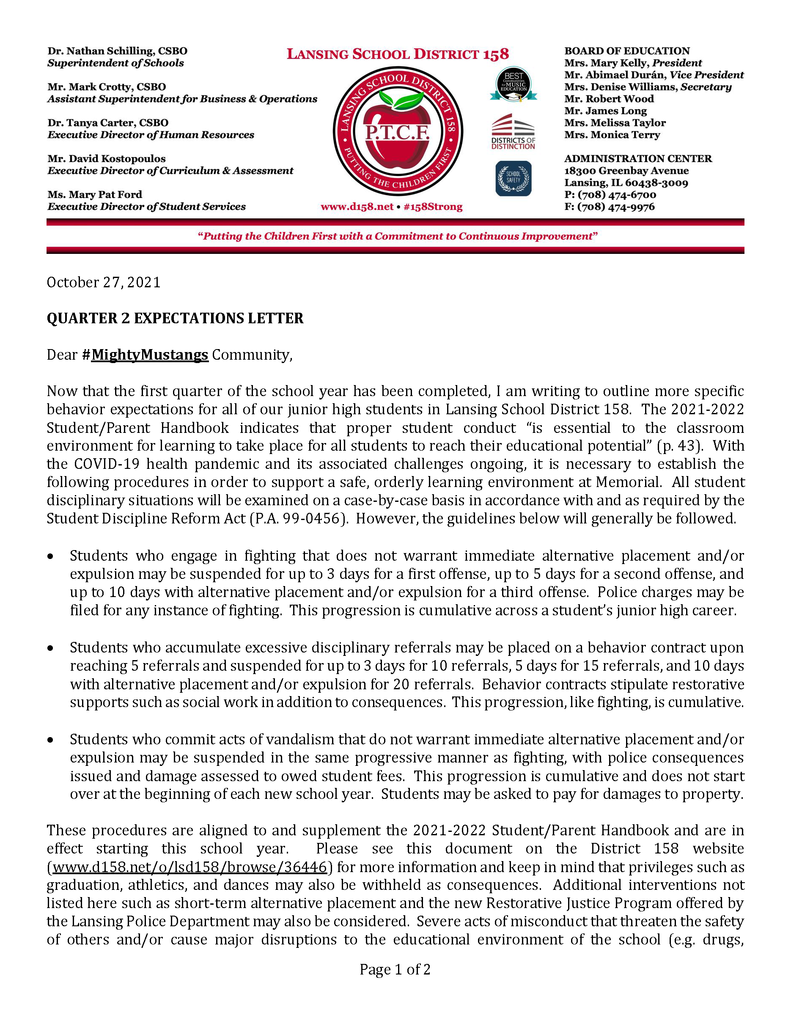 COVID-19 Vaccination Clinic - November 8th from 12:00pm to 4:00pm and December 6th from 10:00am to 2:00pm - Brookwood Middle School

COVID-19 Vaccination Clinic - October 28 from 3:00pm to 5:00pm - 1440 W. Vermont Street, Calumet Park, IL.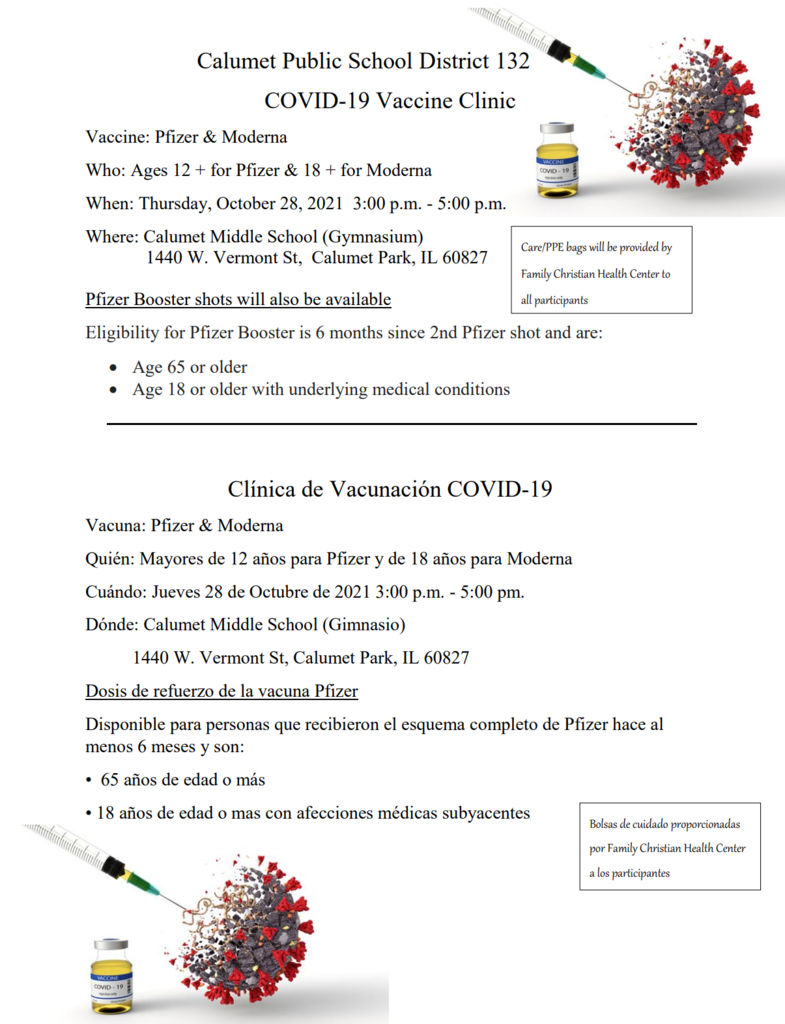 COVID-19 Vaccination Clinic - October 21 from 3:00pm to 7:00pm - 306 E 144th Street, Dolton, IL.

TF North Student Action Team Thanksgiving Dinner - Saturday, November 13th from 2:00pm - 4:00pm.