D158 Emergency E-Learning Day 02-02-22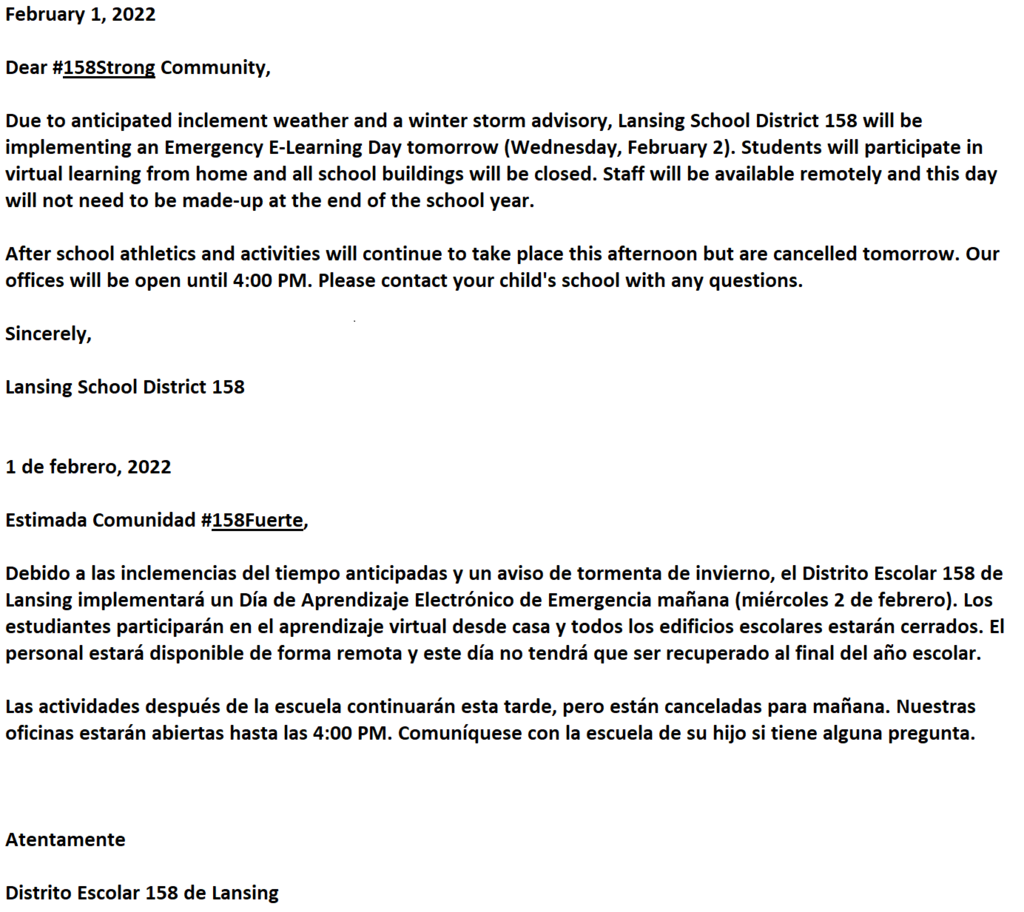 COVID-19 Vaccination Information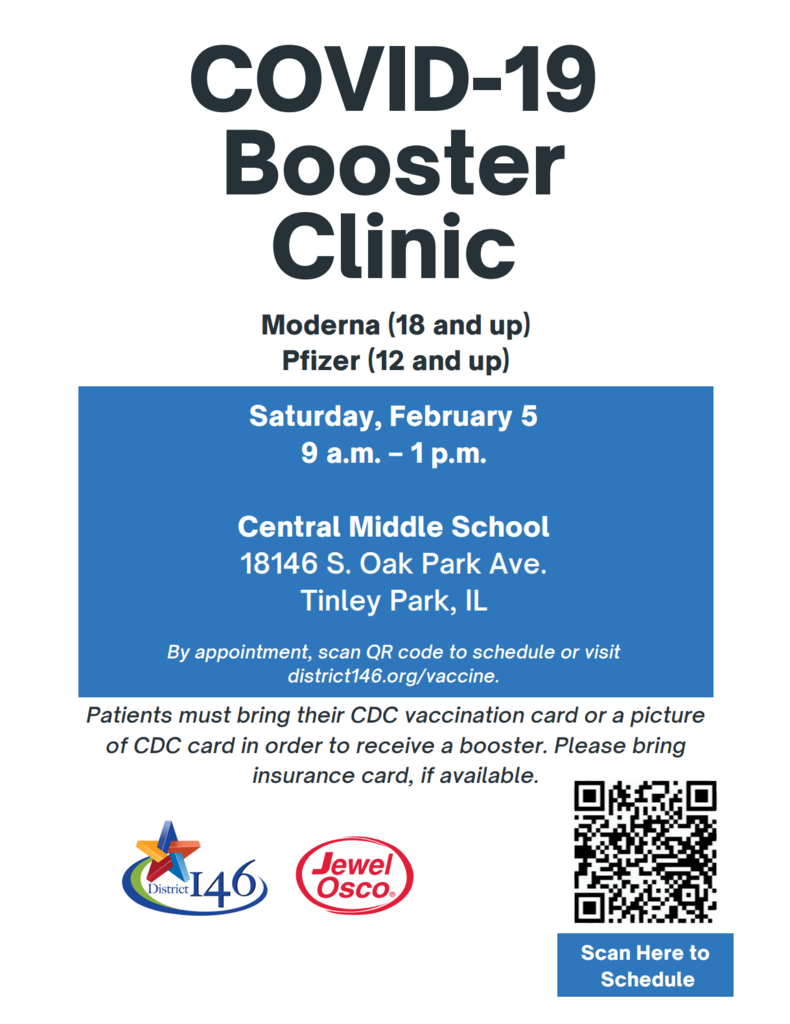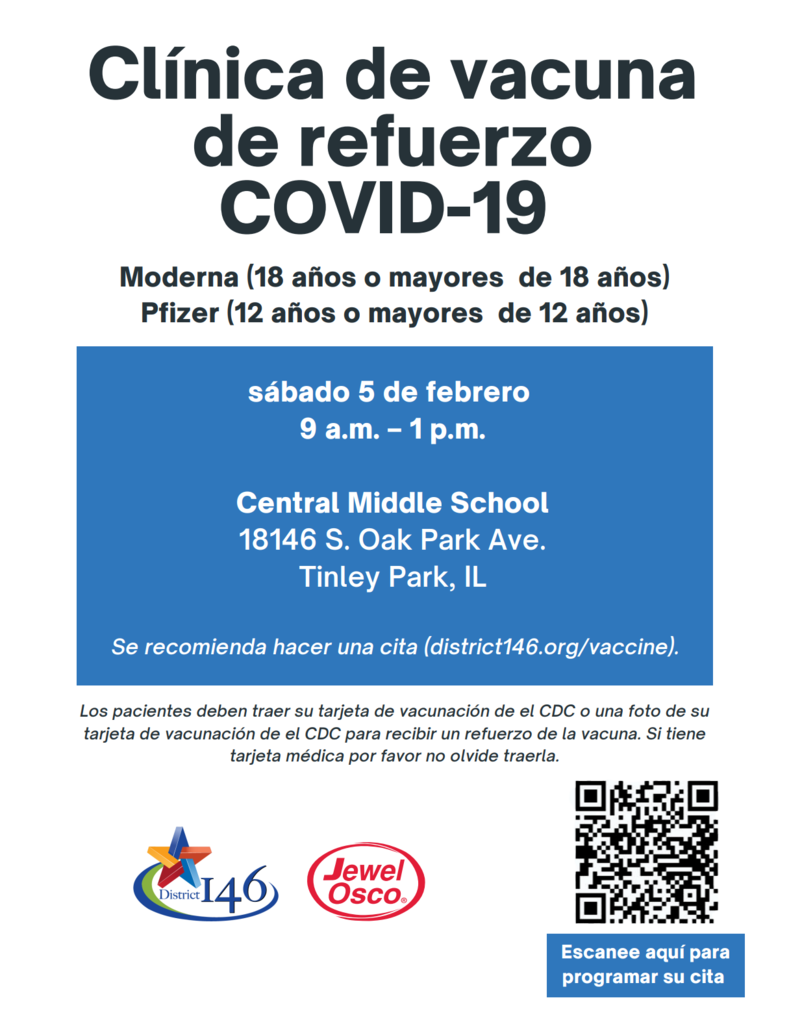 D158 Emergency E-Learning Day 01-26-22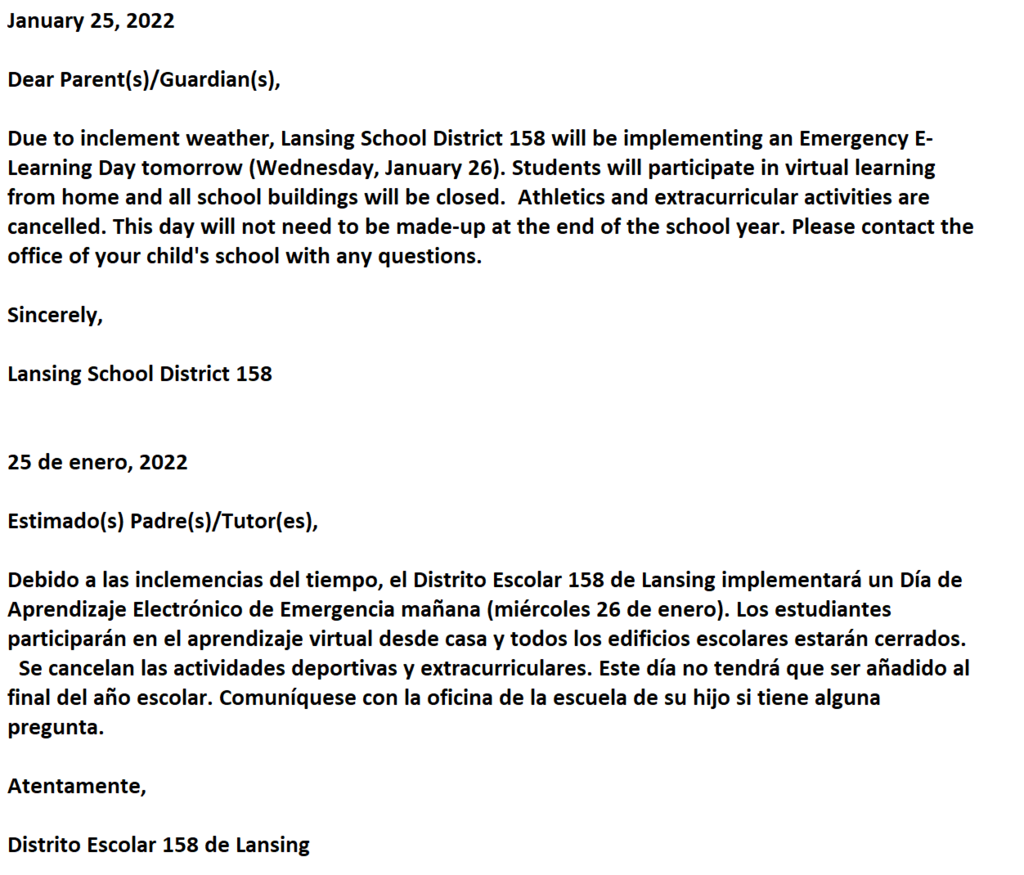 Upcoming COVID-19 Vaccination Clinics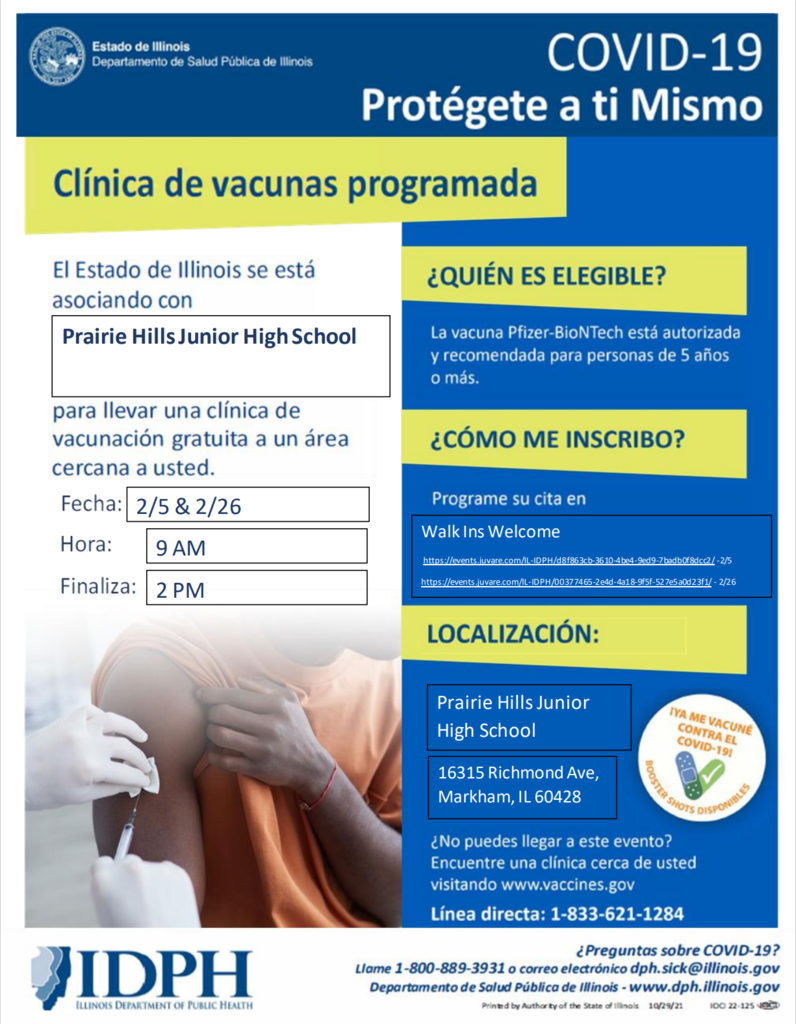 MJHS Safety Alert 01-18-22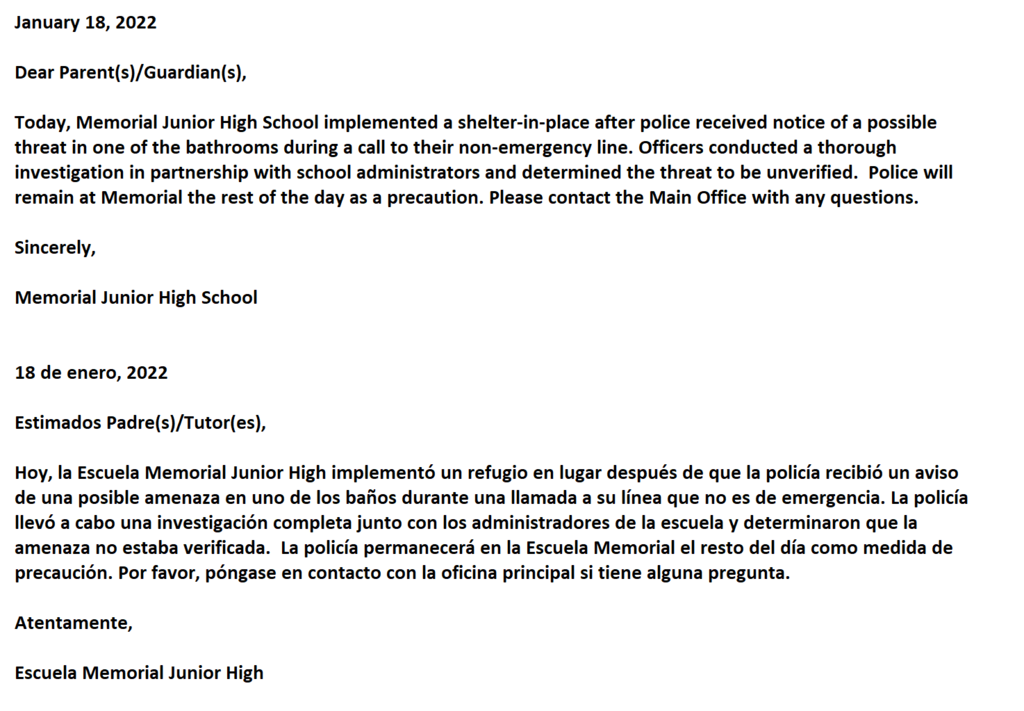 D158 Alert 1-14-2022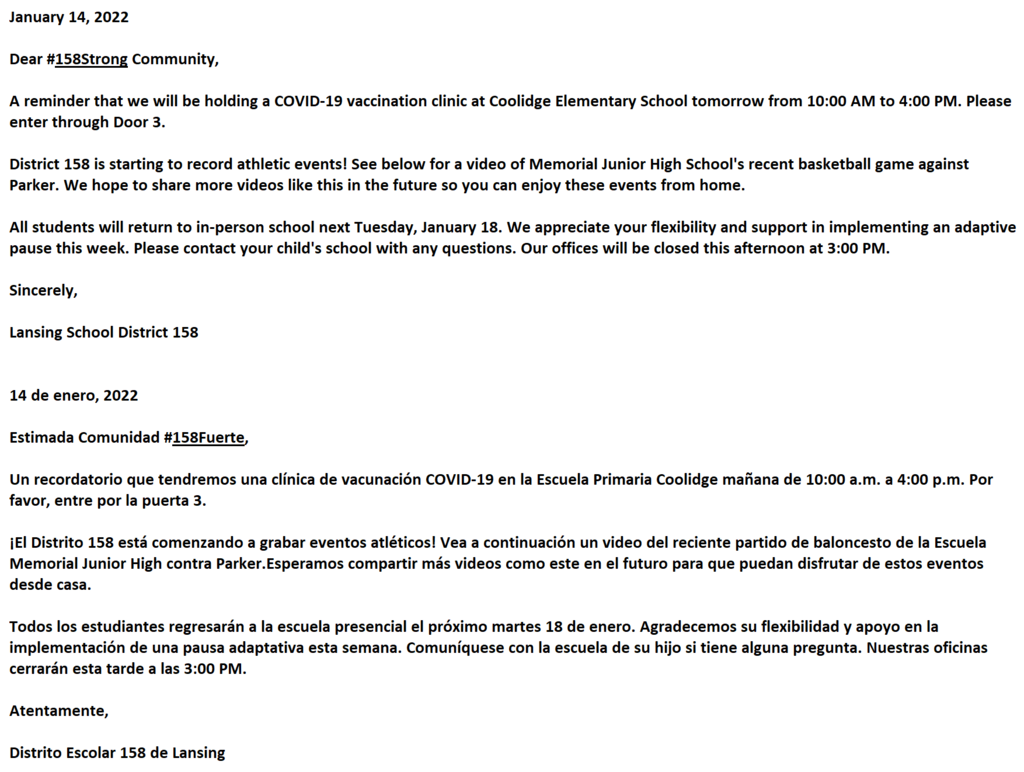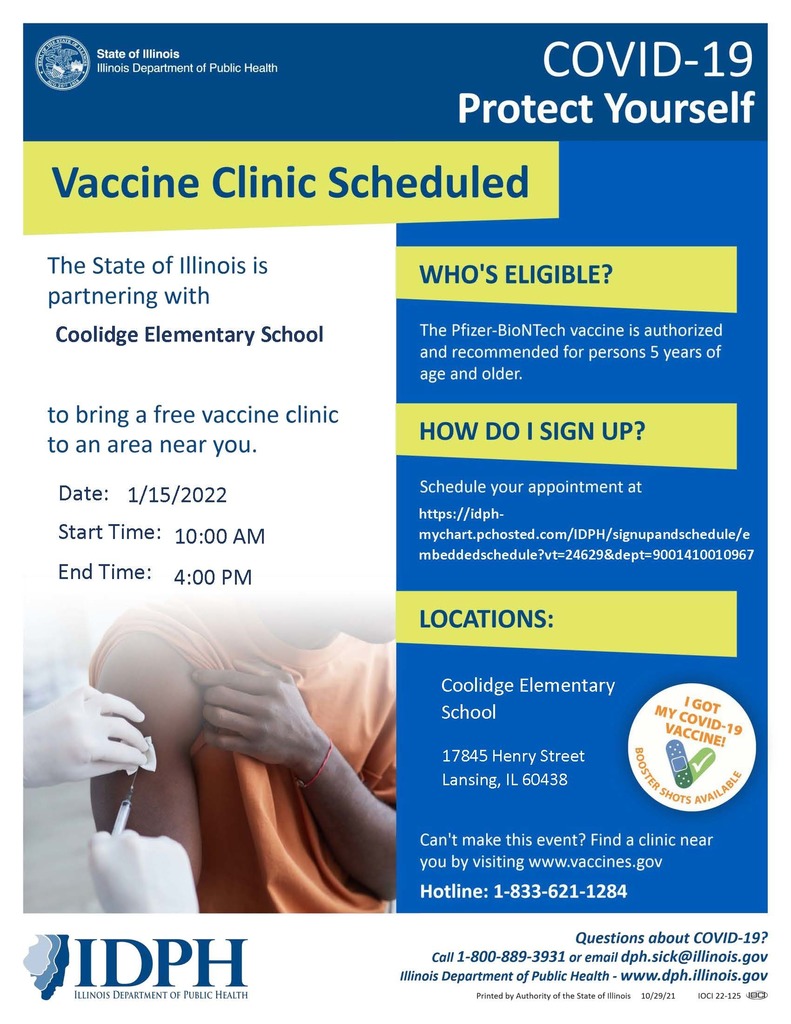 Child Tax Credit Information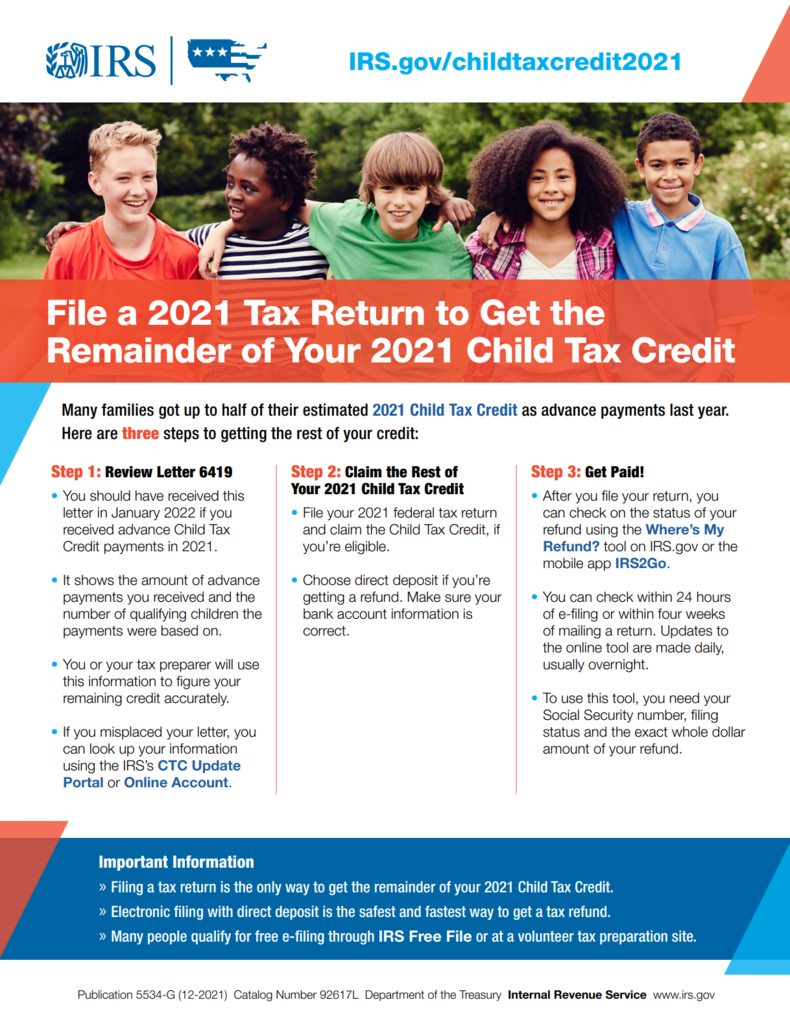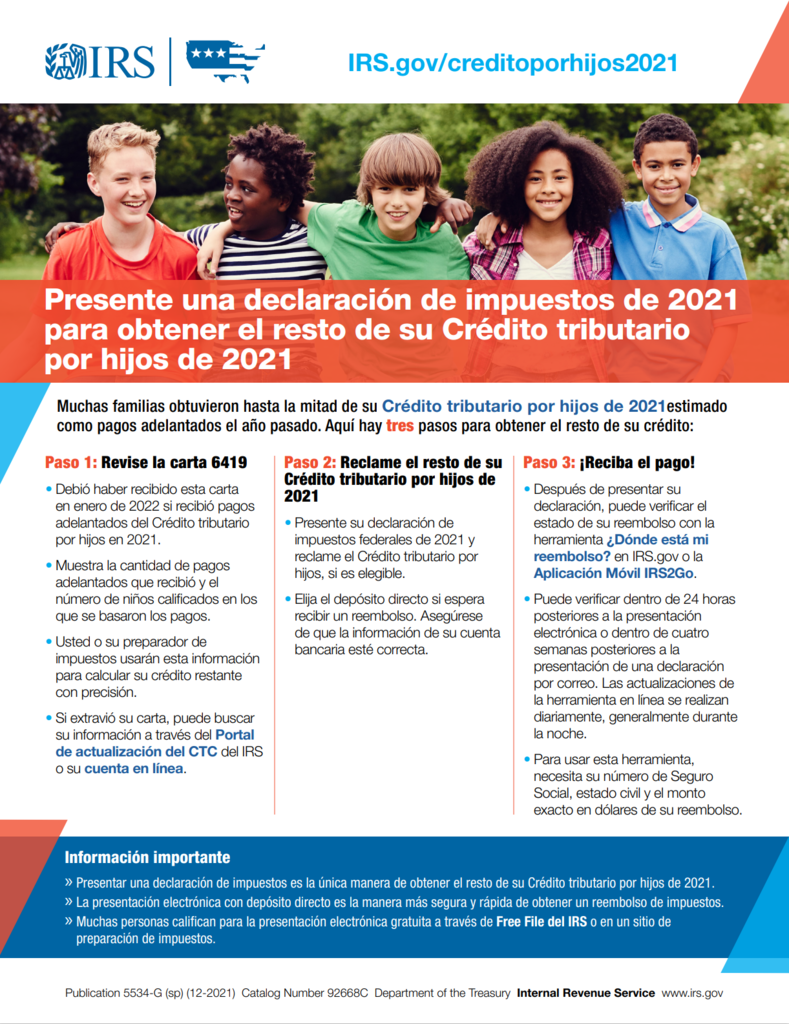 Lansing School District 158 is happy to announce that we have scheduled two more COVID-19 vaccine clinics at Coolidge Elementary School in partnership with the IDPH.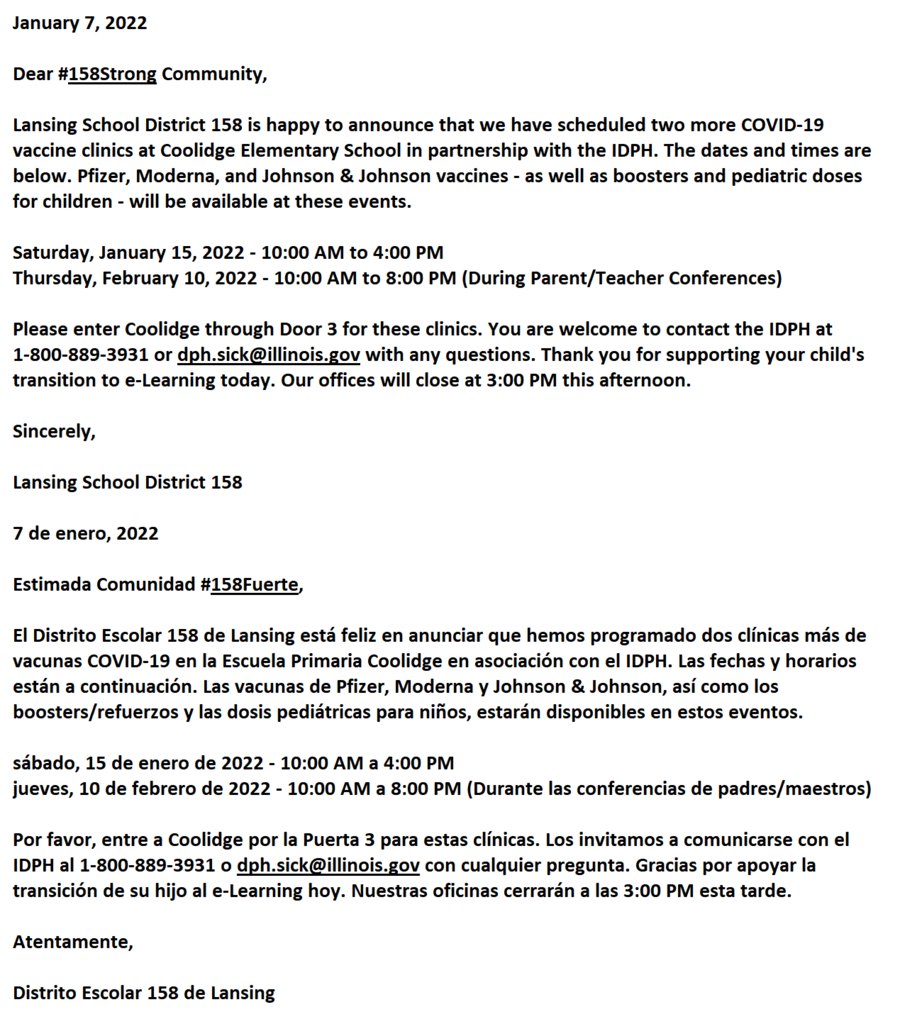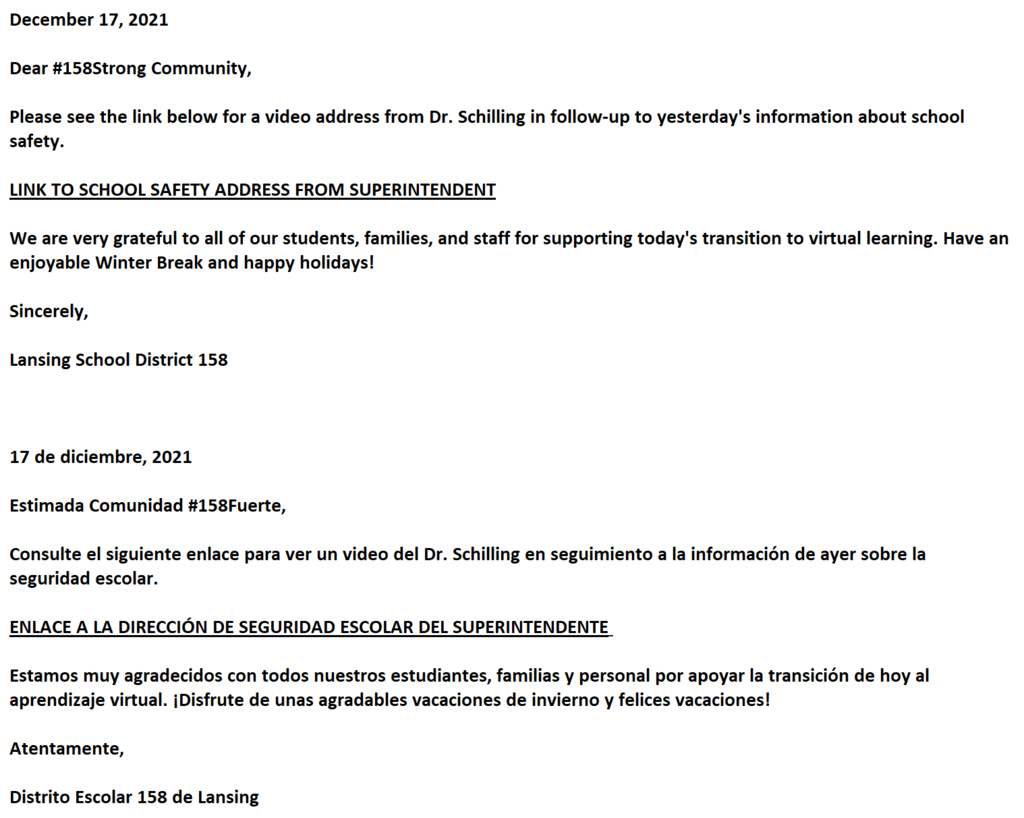 NOTICE OF CHANGE OF TIME OF LANSING SCHOOL DISTRICT 158 JUNE 20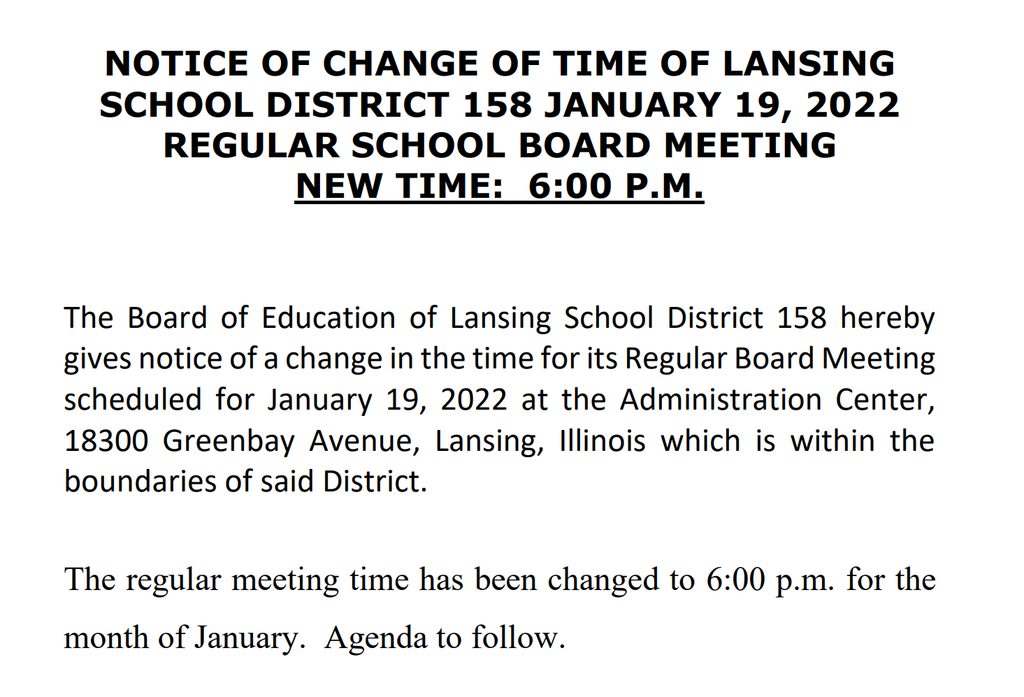 Emergency E-Learning Day 12-17-21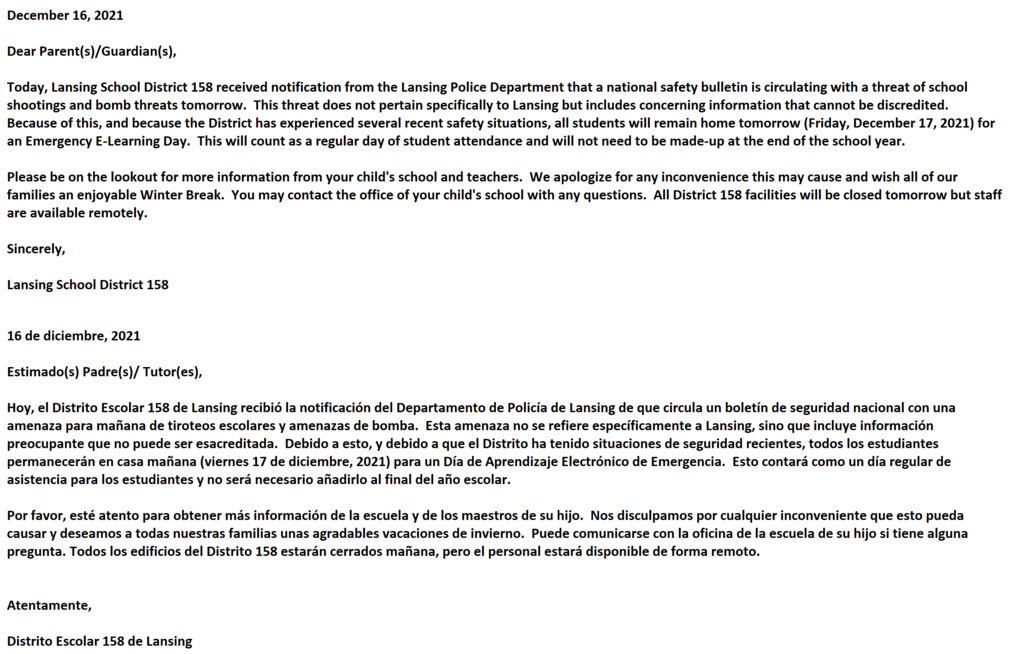 COVID-19 Vaccination Information - December 19, 2021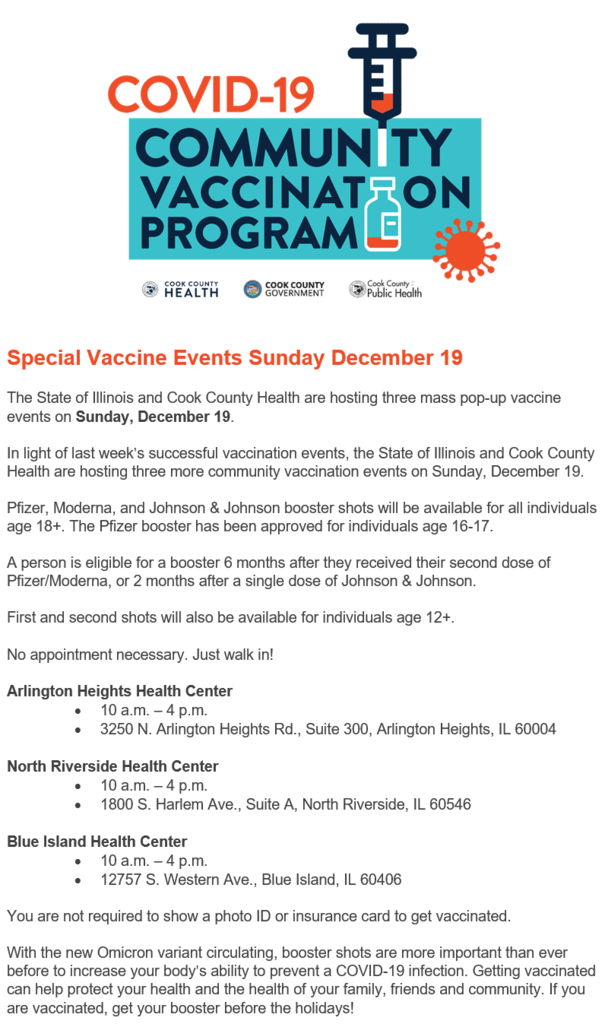 COVID-19 Vaccination Information - December 12, 2021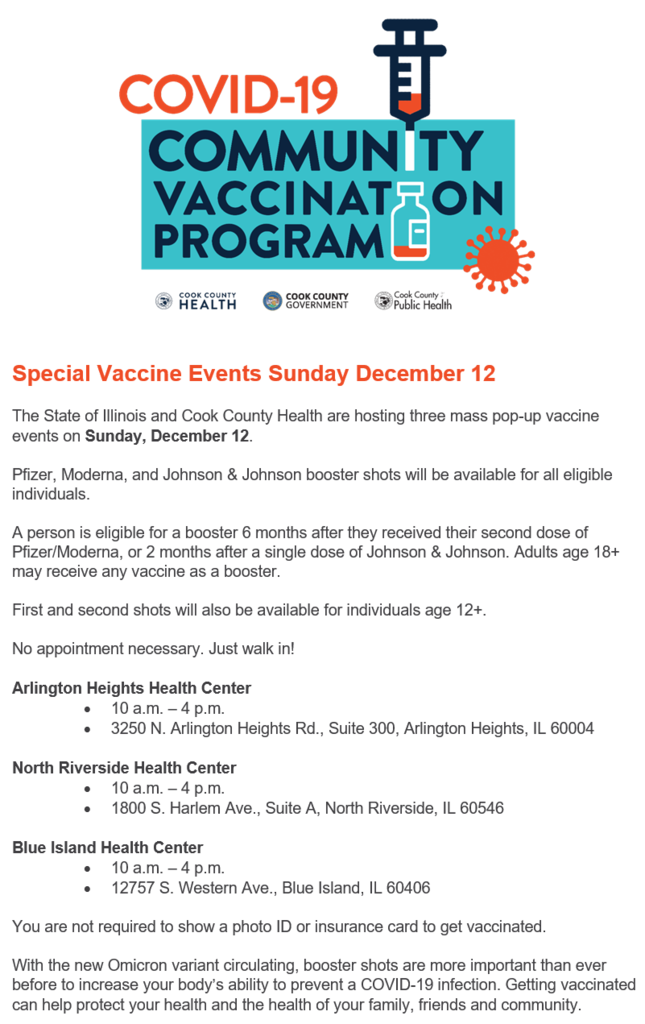 Please join us for a broadcast of Memorial Junior High School's Virtual Winter Art Exhibit! You can watch this live on YouTube Premier starting at 5:00 PM on Friday, December 10.
https://youtu.be/DUd97pEhoL8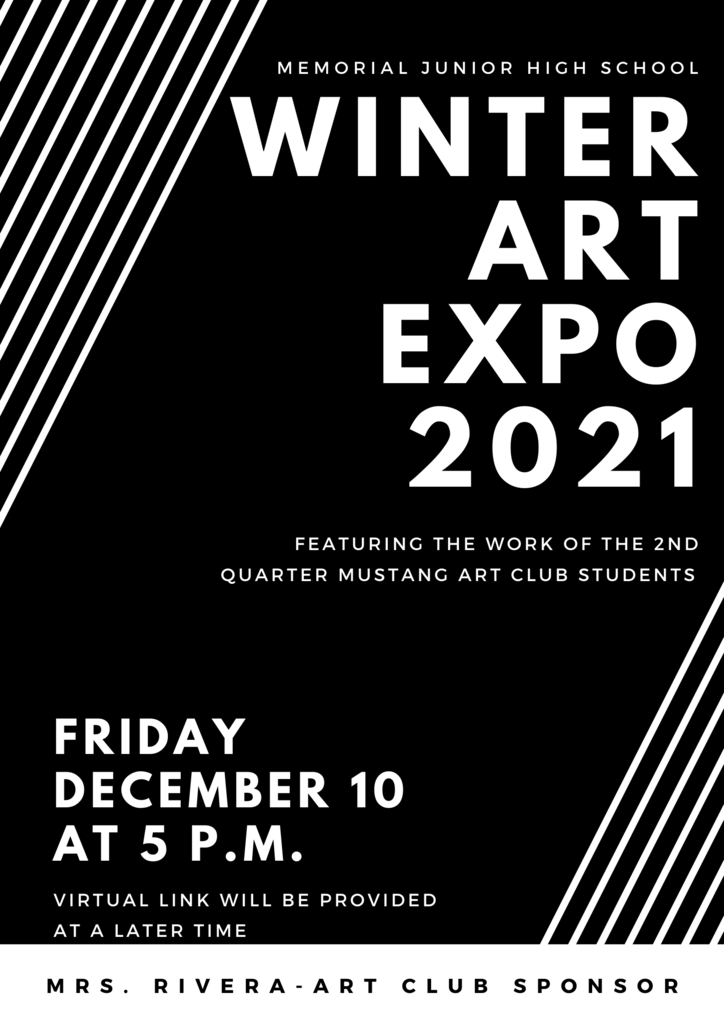 A COVID Vaccination Clinic will be held at Coolidge on Saturday, December 4 from 10:00 to 4:00. Enter Door 4. Vaccinations for anyone 5 years old and over will be available along with booster shots for adults. A parent or guardian must accompany a child.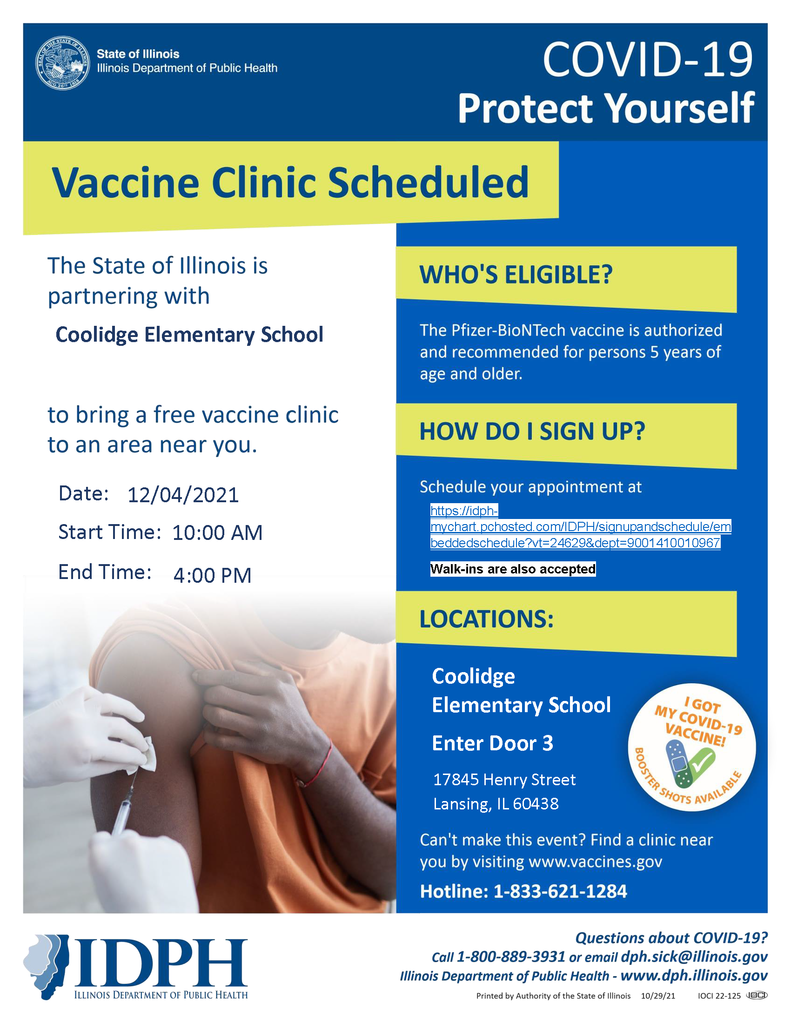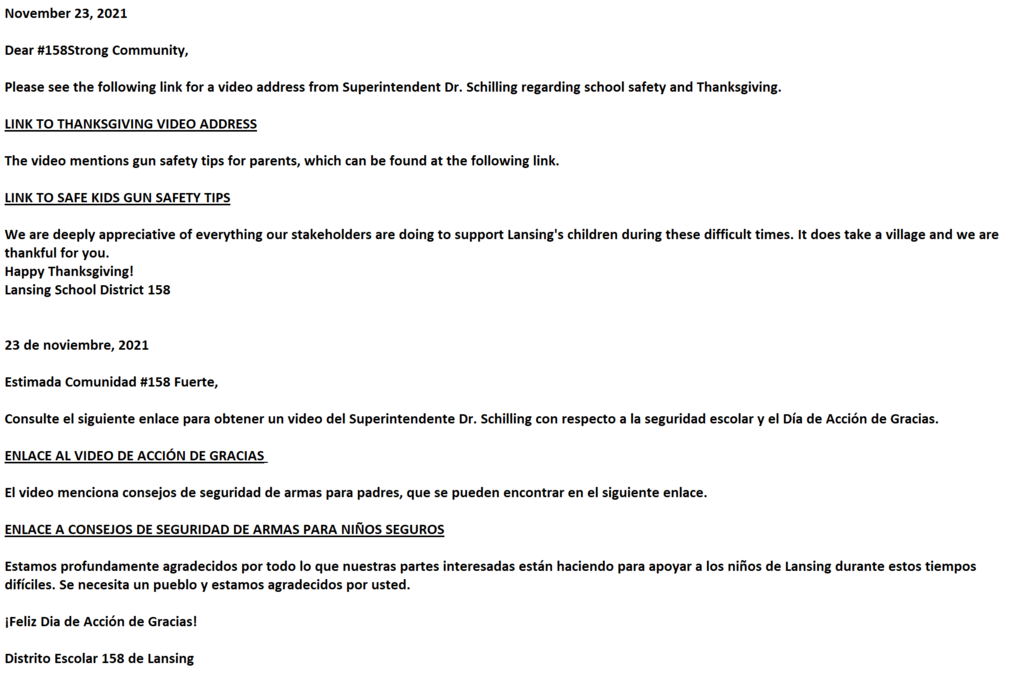 D158 Alert 11-19-21