Coolidge fourth graders in Mrs. Heim's and Mrs. Hays-Smith's class on Wednesday, January 9 after their morning meeting, which was student-led by Aaron Carter (back left) and involved a greeting, sharing, and activity. Students are working on speaking, listening, and vocabulary skills. Superintendent Mr. Schilling (back right) stopped by to teach a few science words.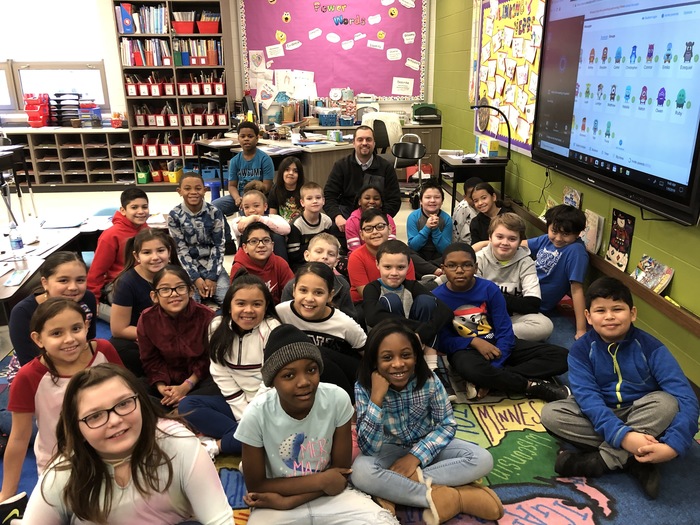 Coolidge Elementary School students had the opportunity to attend Kids Night Out. This is an evening where students watched a movie, ate pizza, popcorn, and a rice krispie treat! Two of the best things of the night were hanging out with their friends and a visit from Santa Claus and Mrs. Claus!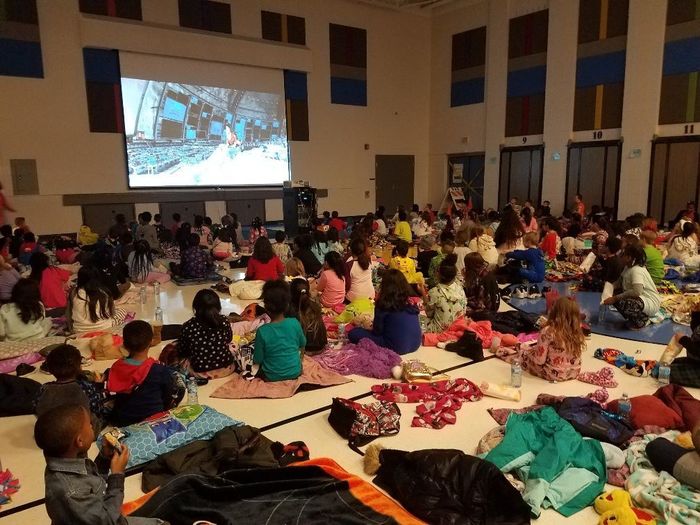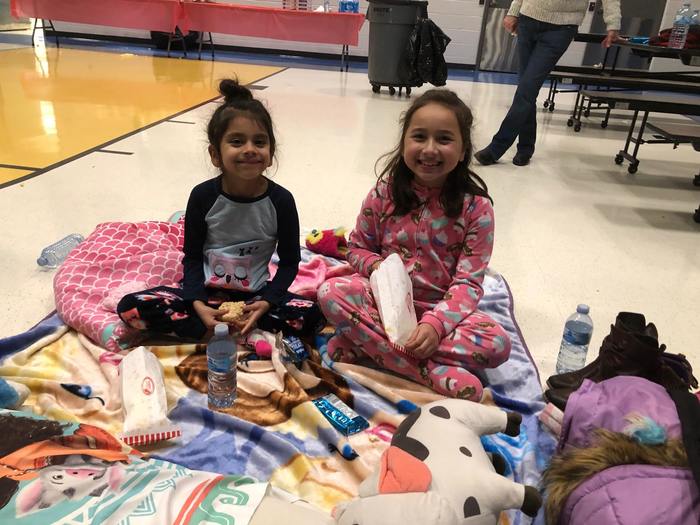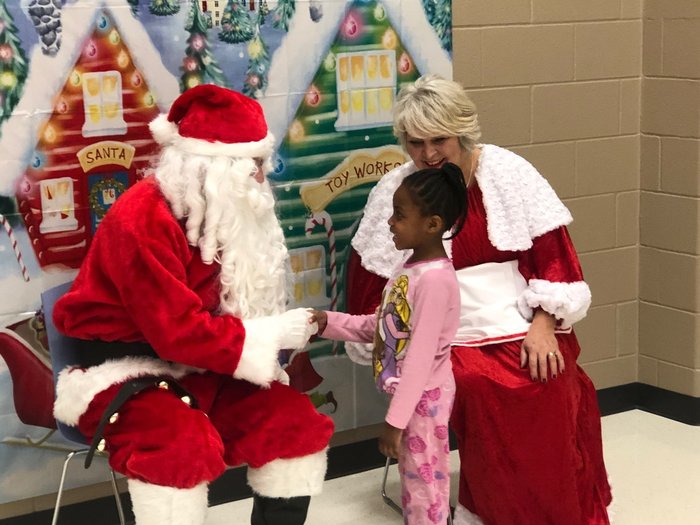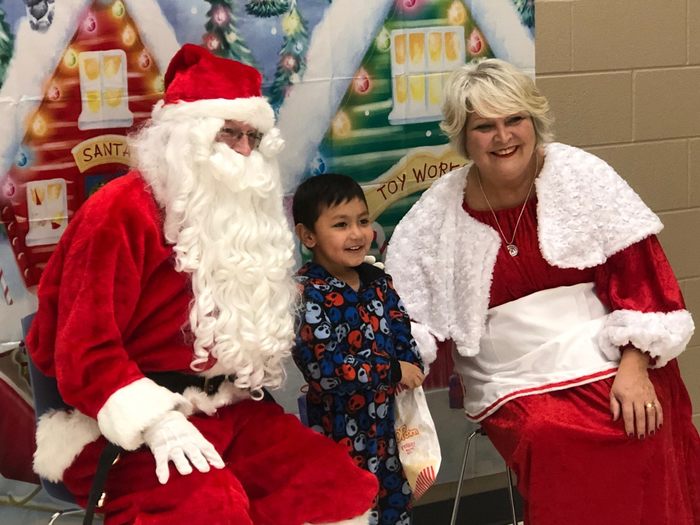 On Friday November 30, Coolidge Elementary School's PBIS Committee hosted PJ's with Parents. The event was the kickoff to Coolidge's annual pajama drive for children living in homeless shelters and featured games and crafts focusing on our Character Counts Program. Speakers included Lansing Mayor Mrs. Eidam, Superintendent Mr. Schilling, Ofc. Bogan and Ofc. Murrin from the Lansing Police Department, South Holland Stallions Coach Mr. Terry, and Coolidge Nurse Mrs. Porter.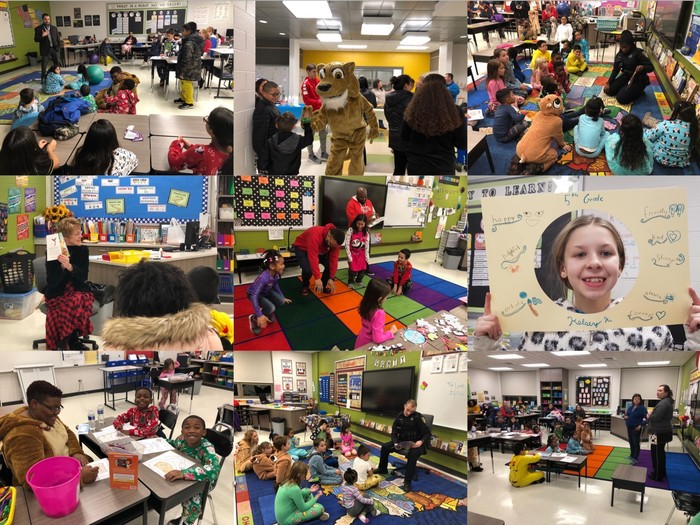 Coolidge School held their annual Penny War and would like to thank all of those who donated money and time to the Penny Wars. We broke our school record by collecting more than $2,740! What a great Coolidge community effort to help others and to show how much we care! Each class competed by donating pennies (positive points) to their class or nickels, dimes, quarters or paper money (negative points) to other classes. The classes with the most points won a popcorn party. The following classes earned the most points for their grade level: K – Ms. Bireline, 1st – Mrs. Fitch, 2nd – Mrs. Quinn, 3rd – Mrs. Woensdregt, 4th – Miss Harris, 5th – Mrs. Driver. Many thanks to the Coolidge PTA for making this event happen!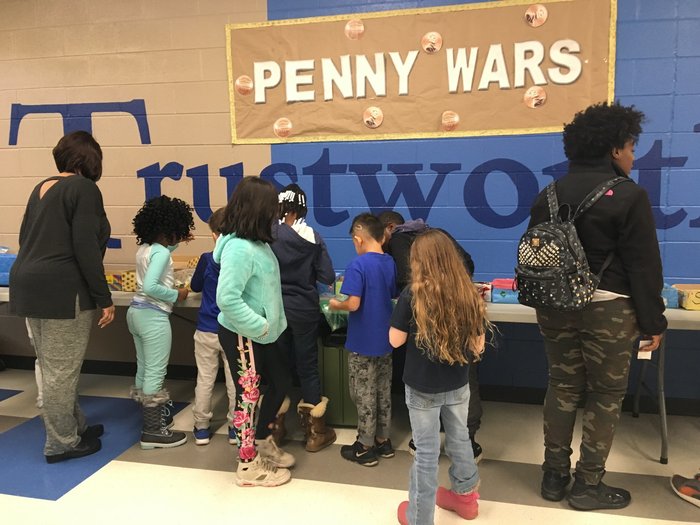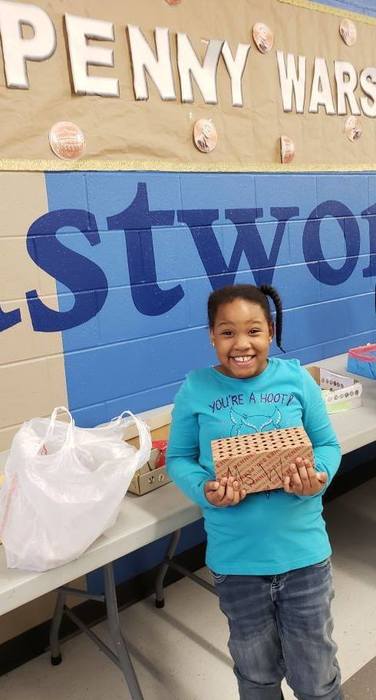 In celebration of American Education Week, Coolidge School held a Book Drive. Over 3,000 books were collected. Students who donated books were able to pick out new ones to take home on Friday. On Monday and Tuesday, all students will be offered an opportunity to pick out a new book to take home. The students were excited to replenish their home libraries. One student said, "This is like a real book store." Another student said, "Do I get to actually take these books home and keep them for free?" Many thanks to our Coolidge PTA for promoting the culture of learning and reading at Coolidge!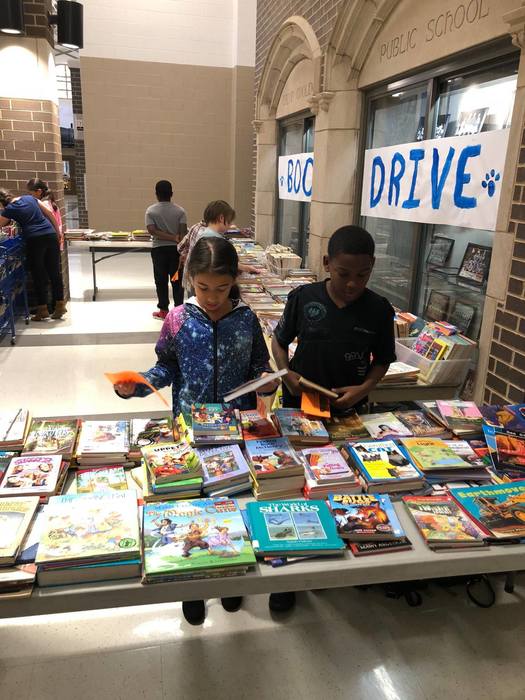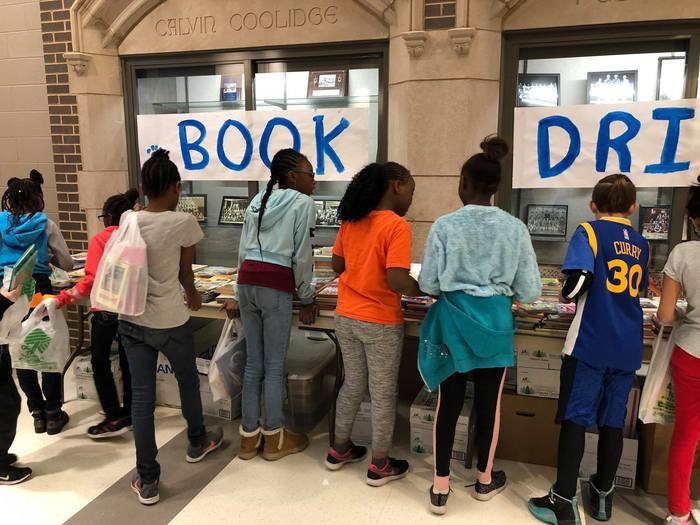 The second graders at Coolidge are showing how much they care about Thanksgiving! A display of decorated turkey is available for all students to enjoy. Many thanks to the families who worked together to create such beautiful projects!

Happy Halloween from Calvin Coolidge Elementary School!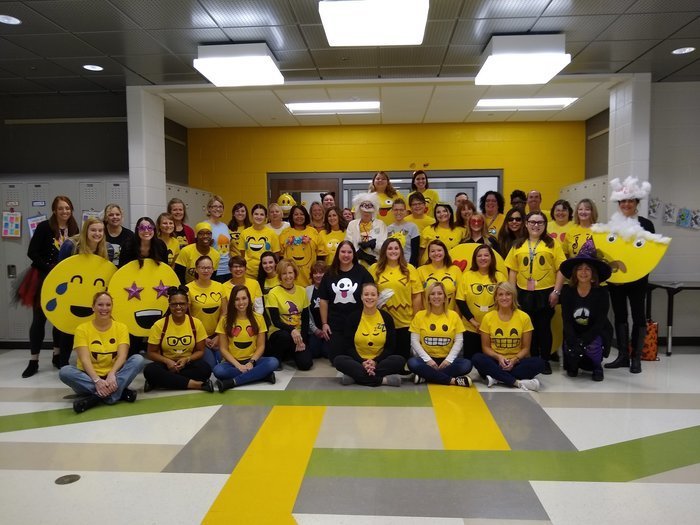 Mrs. Stablein's class, with the help of Mrs. Nieves, created this bulletin board to celebrate and recognize Hispanic Heritage month (September 15 to October 15). We have been saying the Pledge of Allegiance in Spanish and English. Students are also taught one word or phrase in Spanish every day.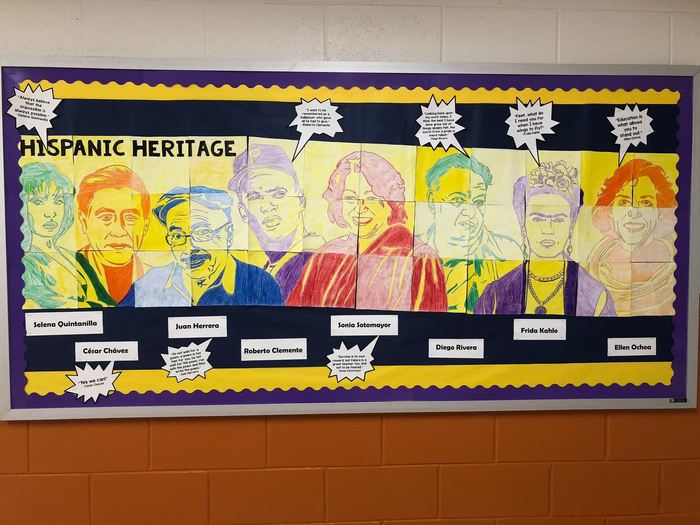 Coolidge Elementary School parents and students celebrate Open House 2018!

Congratulations to Jennifer Fuller for winning the Meemic Foundation's $100 Back-to-School Supplies Grant. Mrs. Fuller will use the grant money to buy supplies for the new Coolidge LRC.