Memorial Junior High School will be hosting the 7th annual Back to School Bash on Tuesday, August 16th from 3:00 p.m. to 5:00 p.m.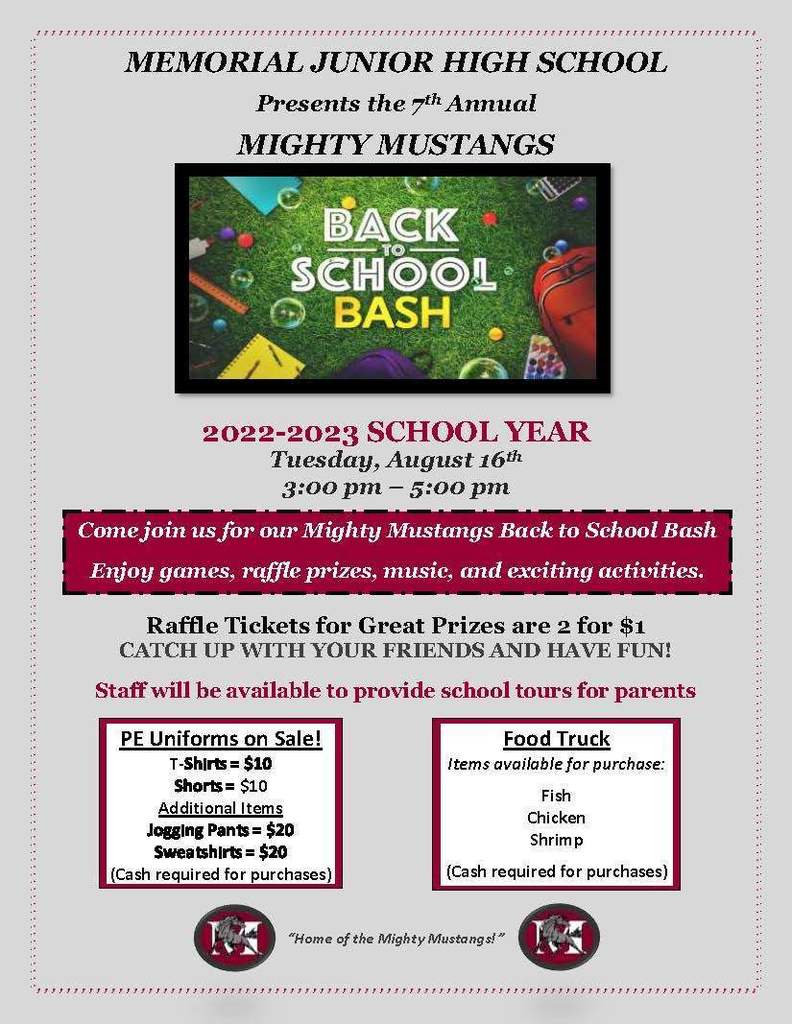 Registration will be closed next week on August 15-17, 2022. Families that still need to register students for the first day of school must do so by this Friday, August 12, 4:00 PM. Those using an affidavit or lease must visit our offices and prove residency in order for their registration to be complete. Please contact your child's school with any questions.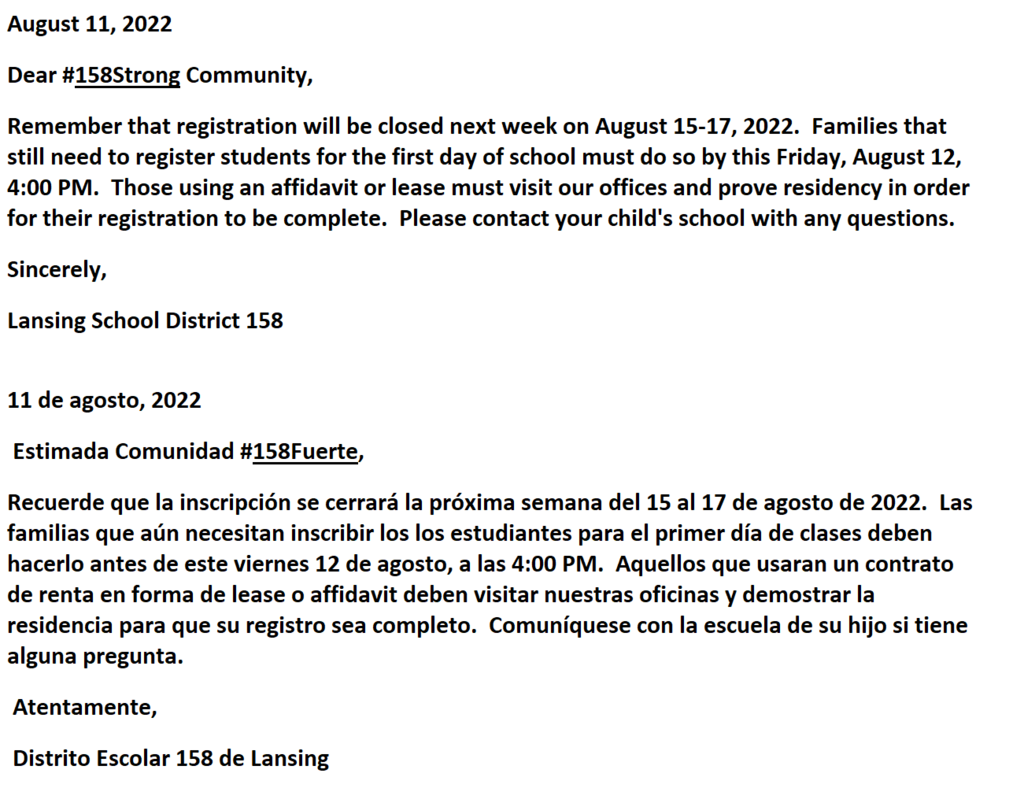 Good evening! Softball tryouts have been extended THREE more days! Looking for students who want to have fun while learning softball fundamentals. Great opportunity to build teamwork, develop physical discipline, AND show Mustang Spirit! Come join us tomorrow at 8:30AM at MJHS!
https://5il.co/1f8rw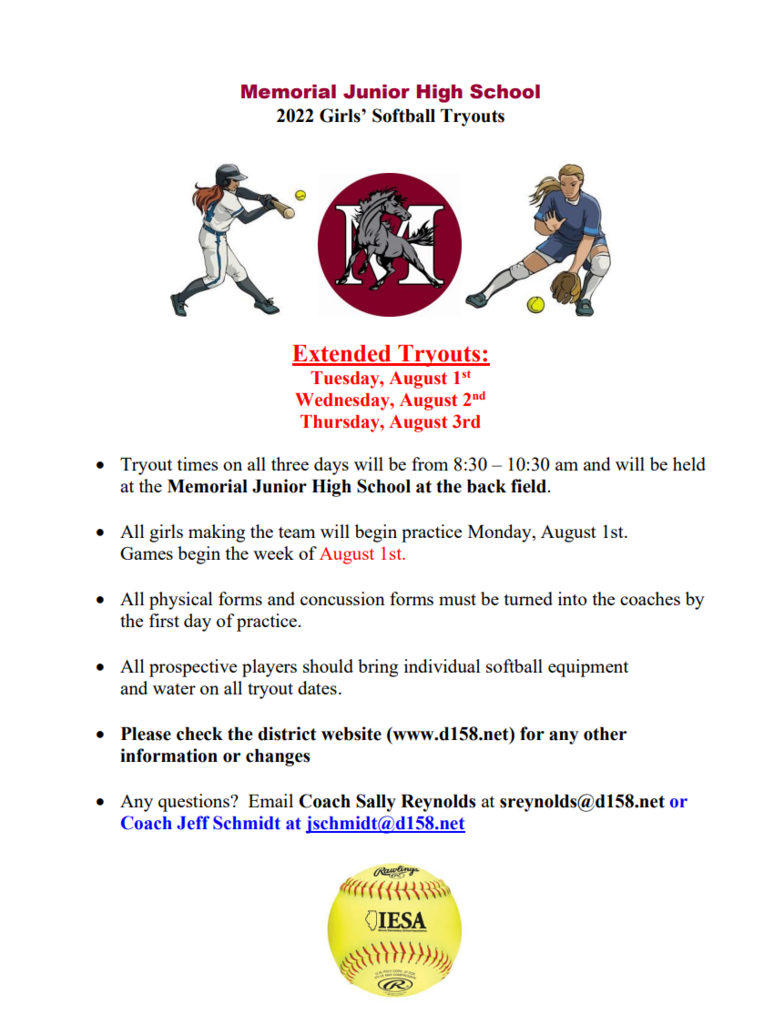 Memorial Junior High School 2022 Girls' Softball Tryouts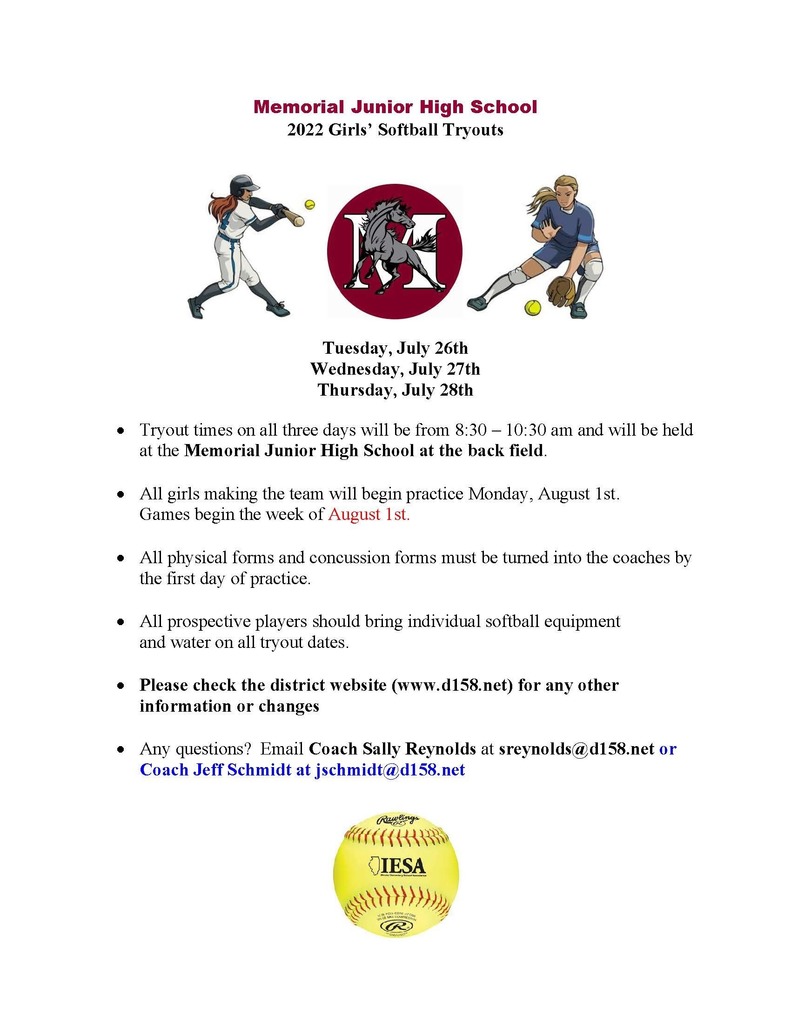 Please be advised that all District 158 facilities will be closed on Monday, June 20, 2022 in observance of Juneteenth. This is a historic day commemorating the freedom awarded to Black Americans on June 19, 1865 and is now honored as a federal holiday.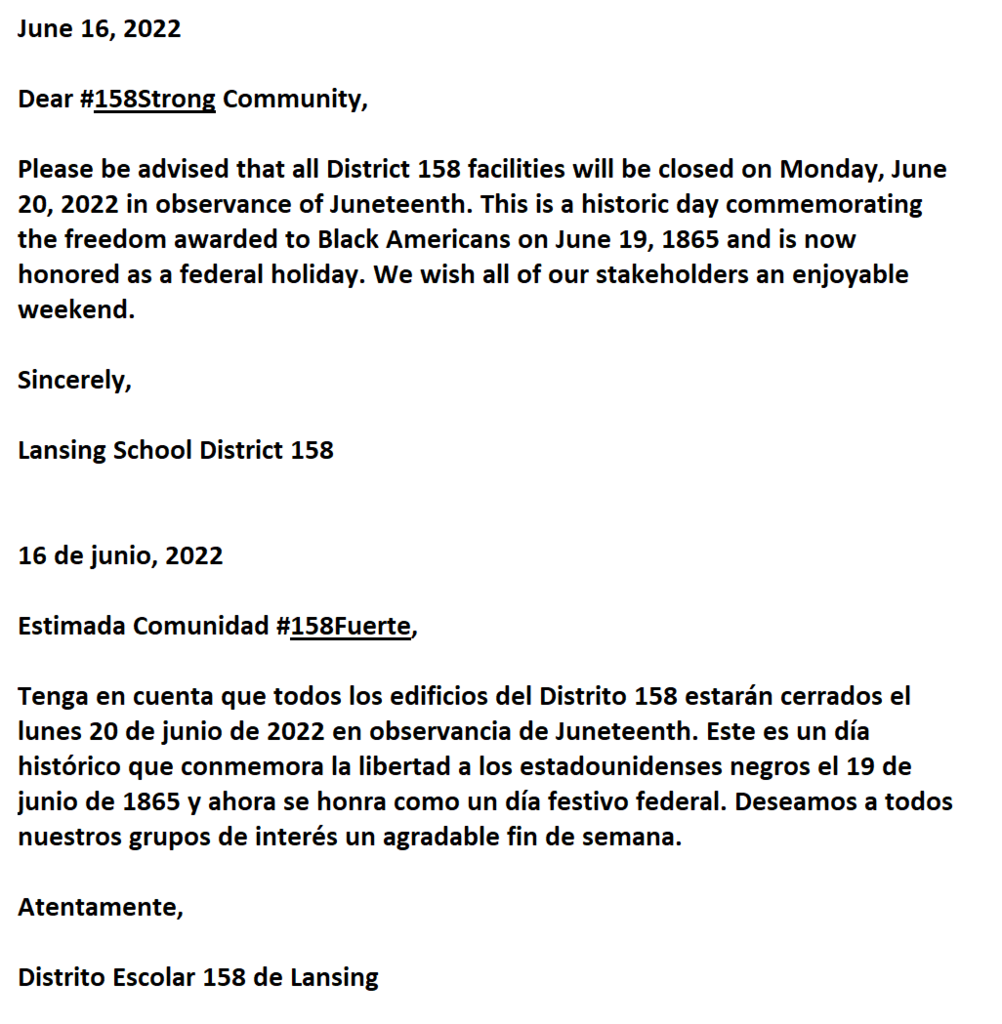 2:00 P.M. dismissal on 05-27-22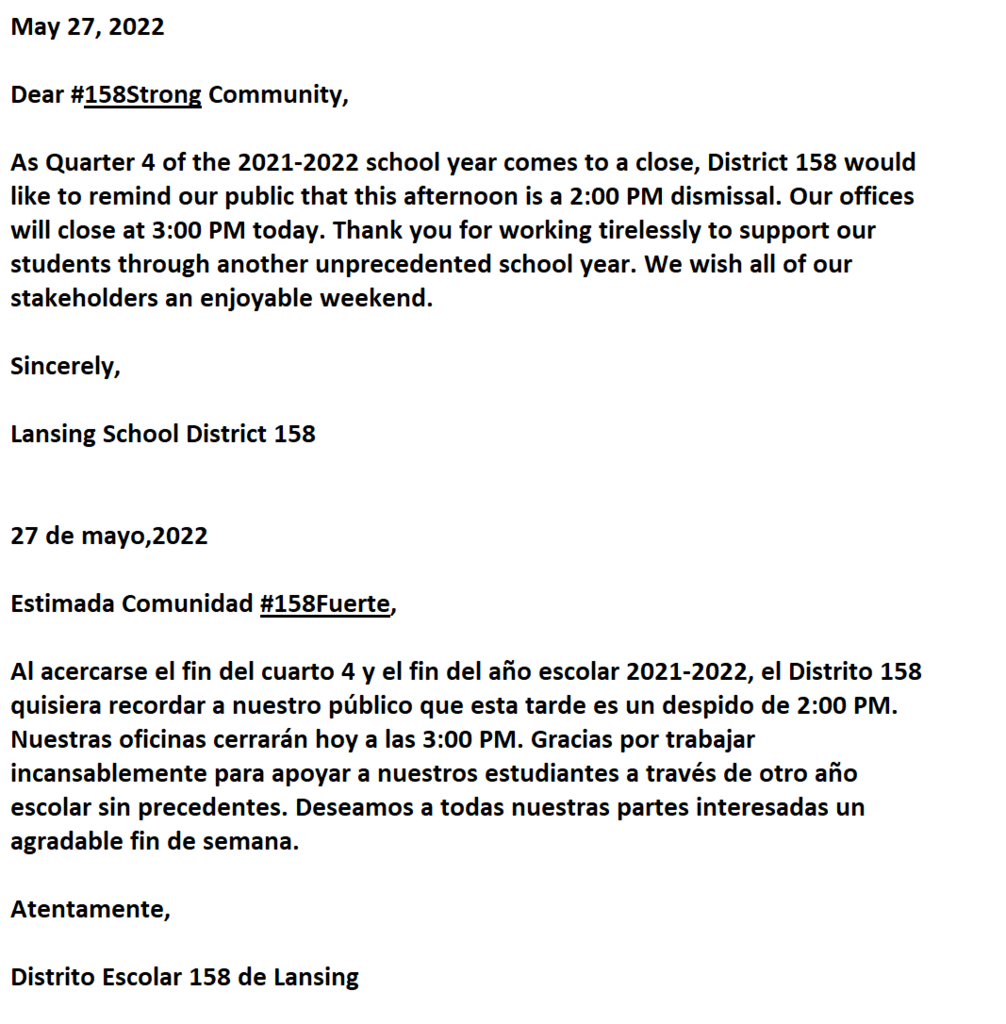 We are looking forward to celebrating the achievements of our Class of 2022 at Graduation tonight. Please be aware that for the sake of safety, both uniformed and undercover police officers will be present inside and around the school during the ceremonies. All of our district administrators will also be in attendance for supervision. We are looking forward to a safe, orderly, and successful Graduation. Please feel free to contact the Main Office with any questions.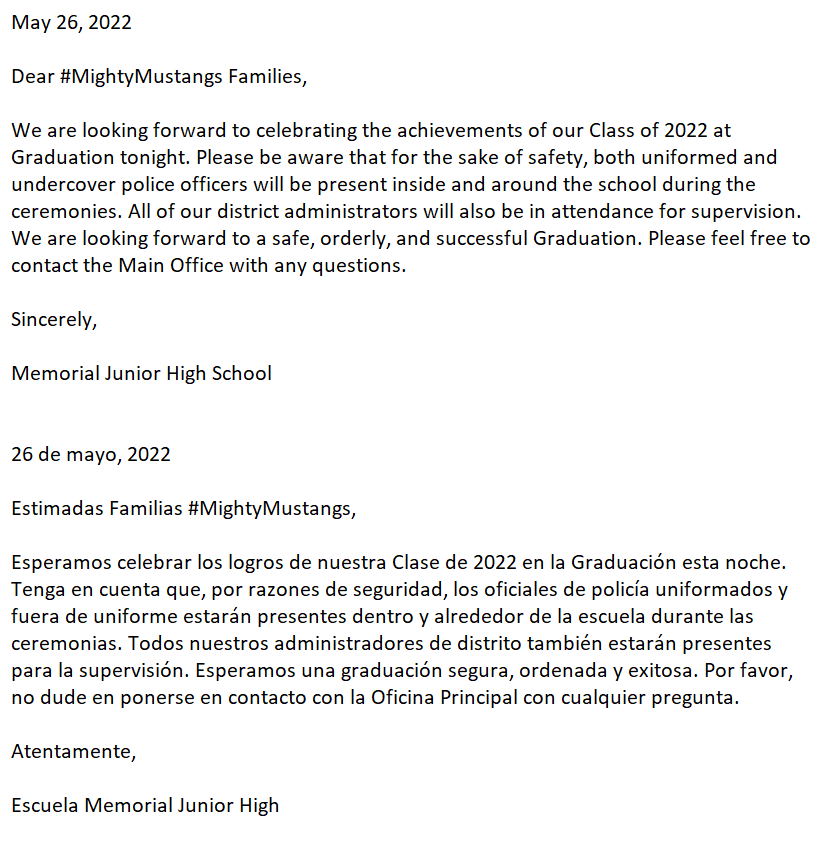 Lansing School District 158 is excited to announce a new athletic event! Our elementary school basketball champions at Oak Glen will take on Memorial Junior High School next Tuesday, March 22. The boys will play at 3:45 PM and the girls immediately following.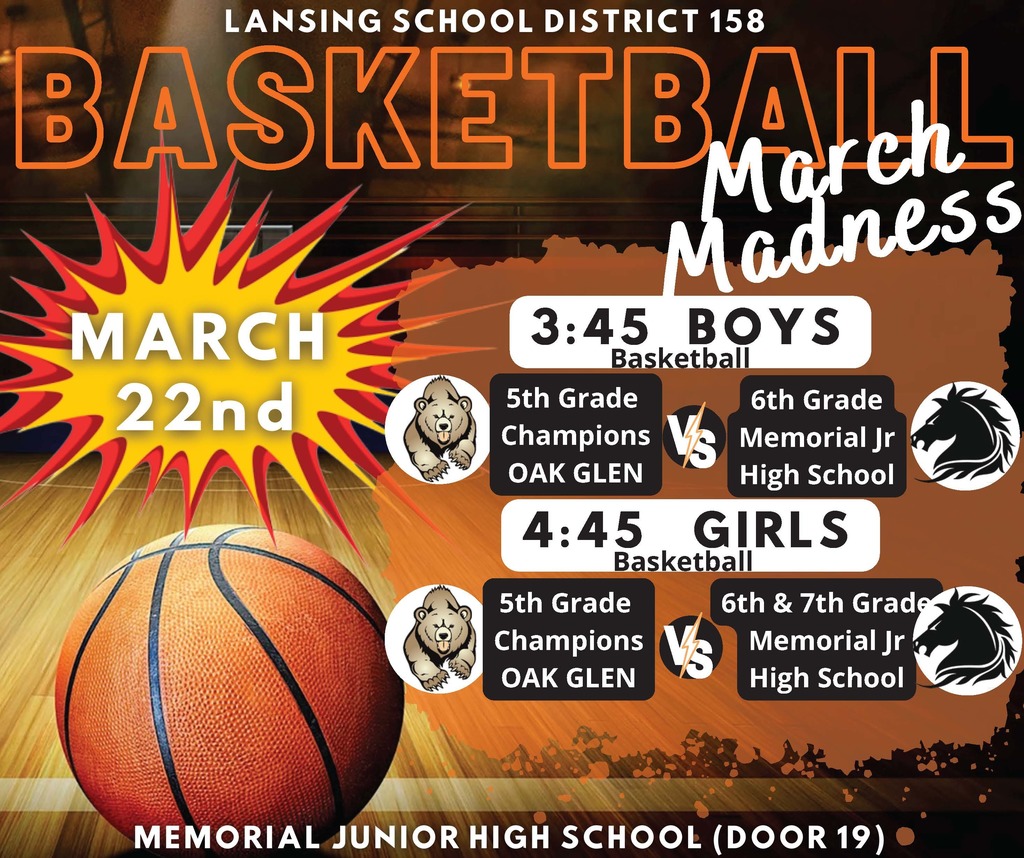 MJHS Safety Alert 01-18-22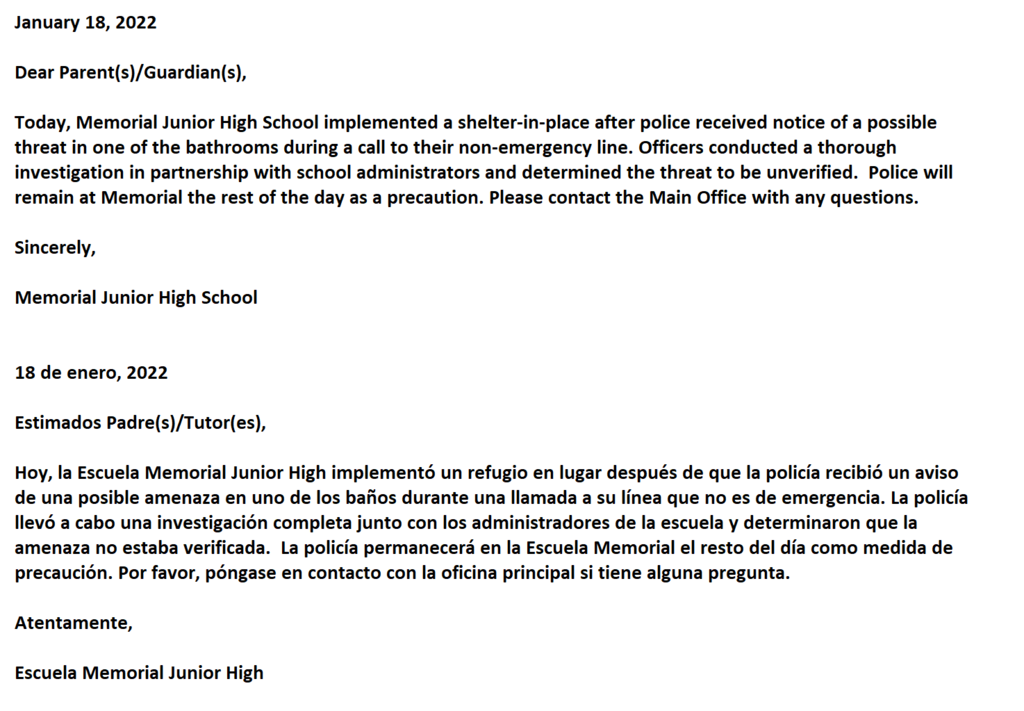 Emergency E-Learning Day 12-17-21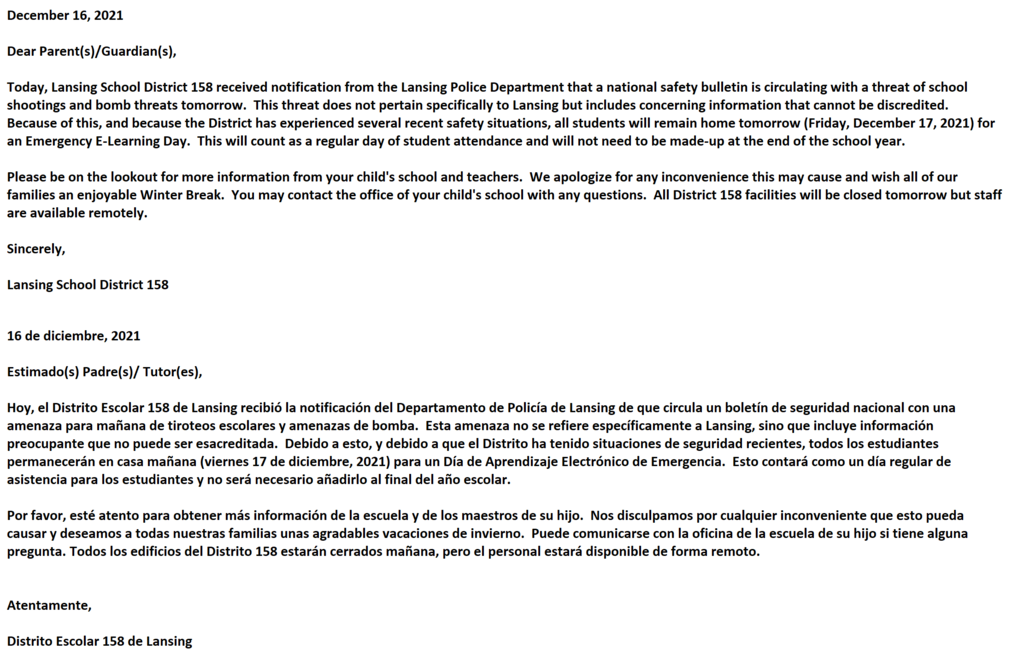 Please join us for a broadcast of Memorial Junior High School's Virtual Winter Art Exhibit! You can watch this live on YouTube Premier starting at 5:00 PM on Friday, December 10.
https://youtu.be/DUd97pEhoL8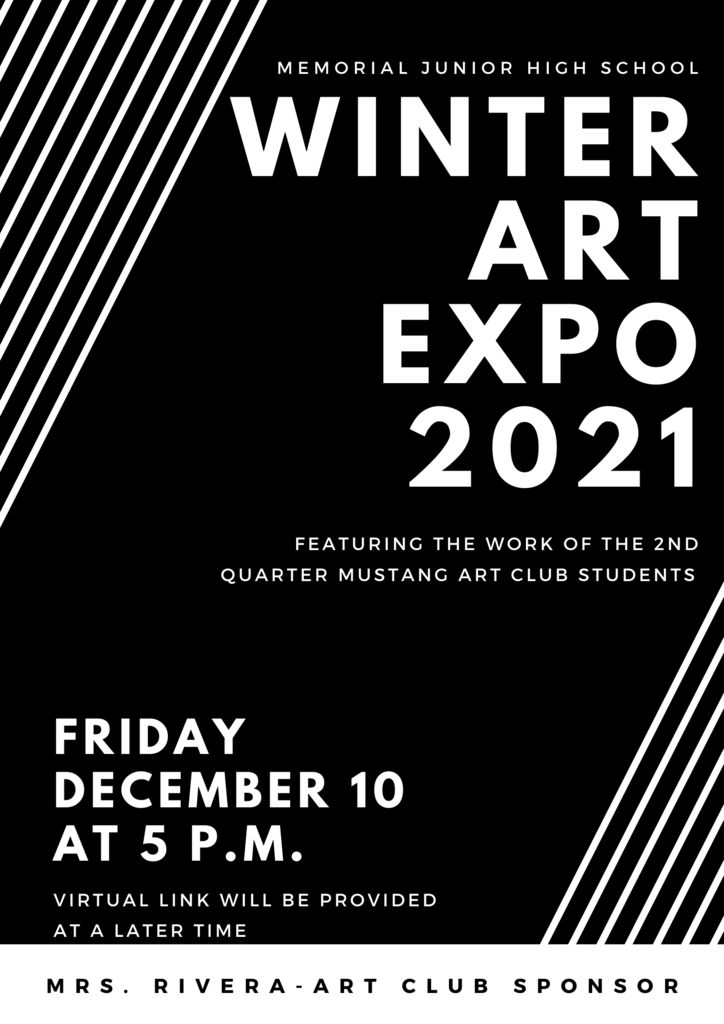 Fall Parent/Teacher Conferences are fast approaching and will be held on Thursday, November 11, 1:00-8:00 PM. These meetings will be held primarily virtually via Microsoft Teams or Zoom. However, if you would like to request an in-person conference, please contact your child's teacher. Parents who request in-person conferences may be asked to provide evidence of COVID-19 vaccination and/or negative test results. Please contact the office of your child's school with any questions. If you have already setup conferences with your teacher(s), this notice does not change that schedule. Coolidge Elementary School will also be hosting another COVID-19 vaccine clinic on Thursday, November 11 from 11:00 AM to 8:00 PM. The Pfizer, Moderna, and Johnson & Johnson vaccines - including the booster - may all be offered during this time. Participants should enter through Door 3. You are welcome to contact the IDPH Hotline at 1-833-621-1284 for more information.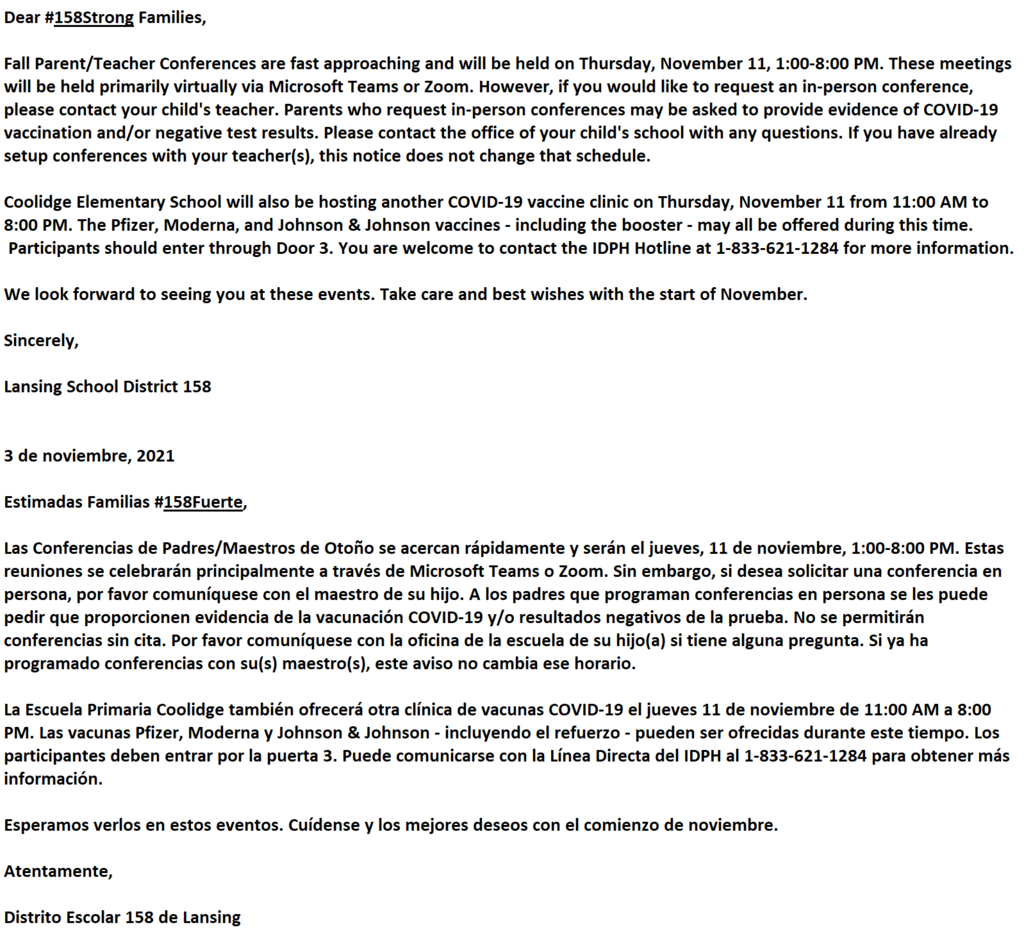 Please see below for a Quarter 2 letter from Superintendent Dr. Schilling that outlines expectations for student behavior at Memorial Junior High School in alignment with the 2021-2022 Student/Parent Handbook, which you can find on our website.
https://5il.co/113mb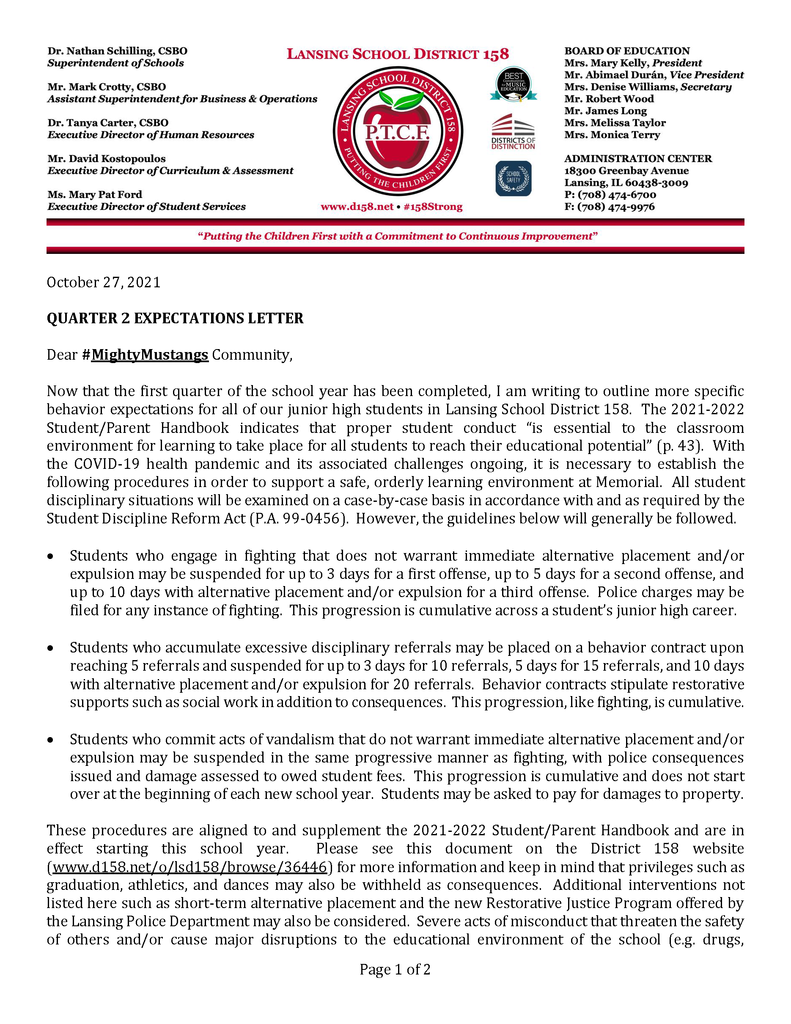 Memorial Junior High School 2021 Boys Baseball Tryouts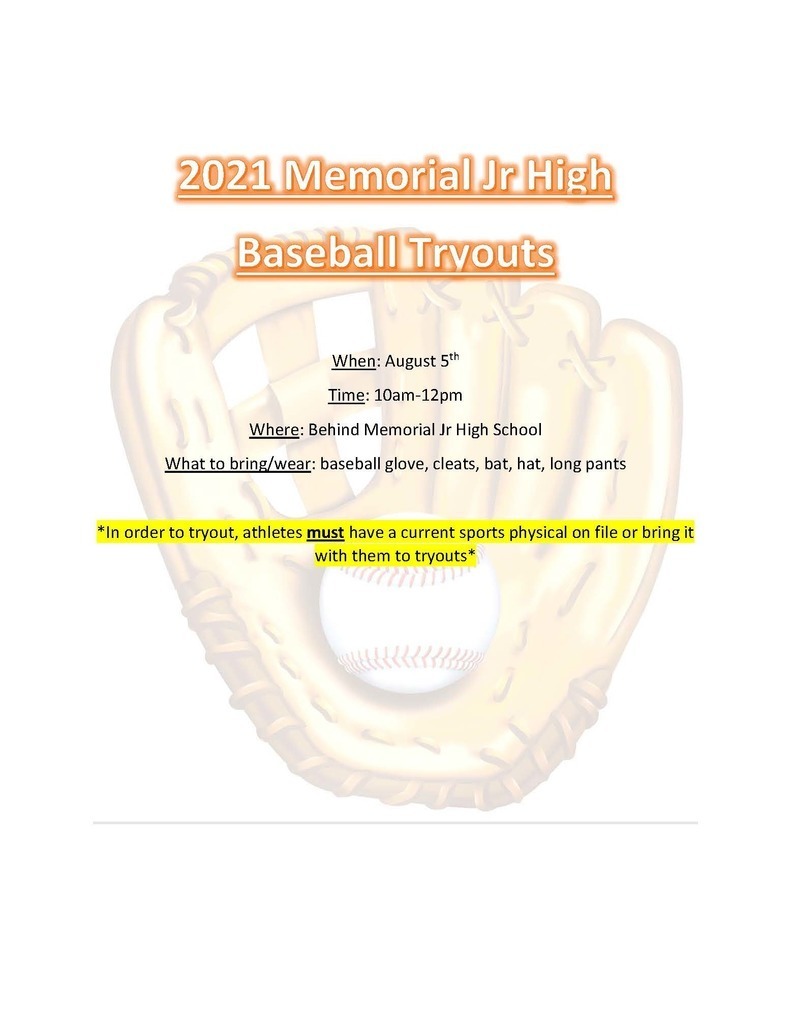 Memorial Junior High School 2021 Girls' Softball Tryouts