Memorial's Student Council participated in the Thankful Challenge by sending in pictures of what they are thankful for this holiday season! #MightyMustangs

November 9, 2020 Attention #158Strong Families & Community: Due to increasing COVID-19 cases in our area, all Lansing School District 158 facilities will be closed this week through Friday, November 13. E-Learning for all students will continue during this time, staff will be available remotely, and grab-and-go meals will continue to be offered on Wednesday, November 11. Onsite student testing and services will transition temporarily to a virtual format. Please email your child's principal with any questions. Take care and stay safe. Sincerely, Lansing School District 158 9 de noviembre, 2020 Atención Familias y Comunidad #158Fuerte: Debido al aumento de los casos de COVID-19 en nuestra área, todos los edificios del Distrito Escolar 158 de Lansing permanecerán cerrados esta semana hasta el viernes 13 de noviembre. El E-Learning para todos los estudiantes continuará durante este tiempo, el personal estará disponible de forma remota y las comidas para llevar continuarán ofreciéndose el miércoles 11 de noviembre. Los exámenes y los servicios de los alumnos en el sitio pasarán temporalmente a un formato virtual. Por favor envíe un correo electrónico al director de su hijo con cualquier pregunta. Cuídense y manténganse sanos. Atentamente, Distrito Escolar de Lansing 158

October 30, 2020 Dear Parent(s)/Guardian(s), Lansing School District 158 will be holding Virtual Parent/Teacher Conferences next Monday, November 2, 1:00-8:00 PM at all five of our schools. Please contact your child's teachers to sign-up if you haven't already. There will be no school on Tuesday, November 3 for Election Day and our buildings will remain closed on Wednesday, November 4 for deep cleaning. E-Learning will continue to take place on November 4-6 next week and our staff will be available while working remotely. Contact the office of your child's school with any questions and Happy Halloween! Sincerely, Lansing School District 158

National Junior Honor Society members helped pass out free books to Memorial students and families on Monday, October 19. Thank you to Beth Bozzo from the Lansing Public Library for contributing to the giveaway, as well as #MightyMustangs Cymone Merriweather, Cecilia Szotek, Summer Delatorre-Kern, and Aaliyah Harb! #158Strong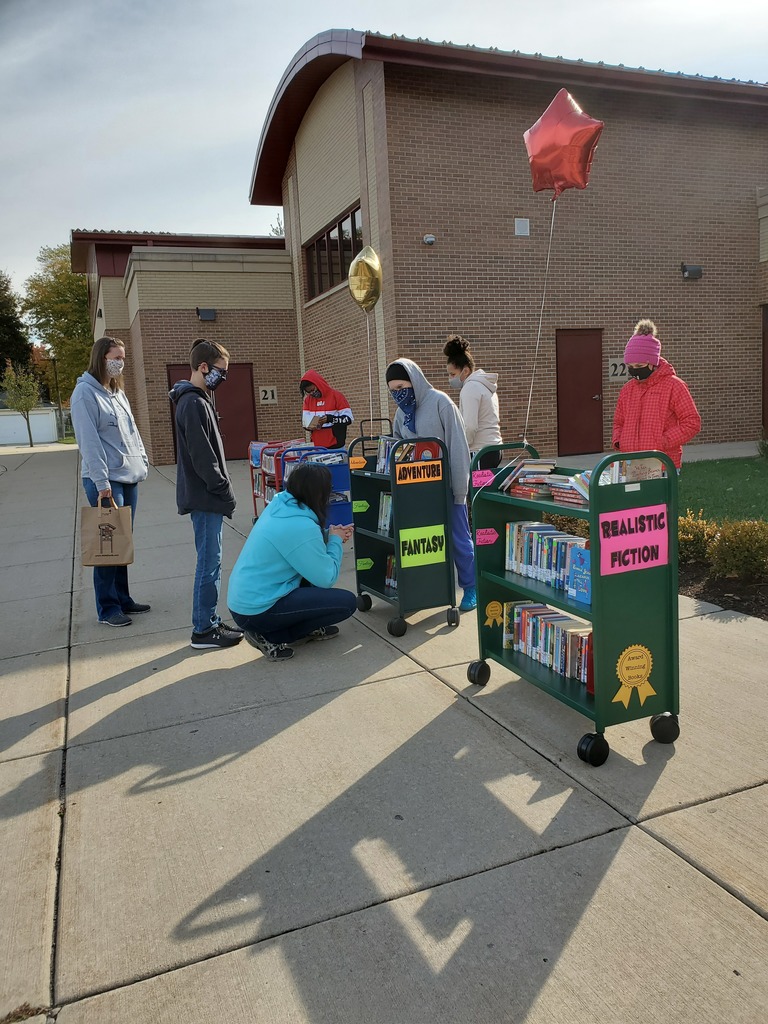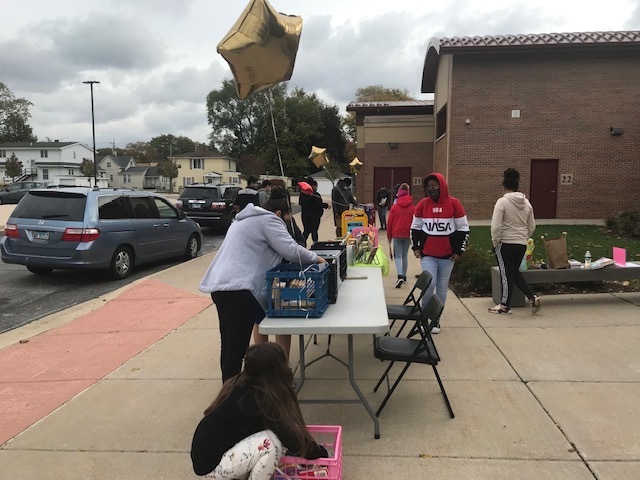 Memorial is preparing for a book giveaway next Monday, October 19, 8:30 AM to 2:30 PM. All of our #MightyMustangs are encouraged to drop by! The Lansing Public Library will be present as well. These books will be yours to keep. Happy reading!

Memorial Art Teacher Mrs. Rivera and LRC Director Mrs. Arseneau helped celebrate National Hispanic Heritage Month by hosting a virtual chocolate and art event Monday. Students learned the history of chocolate by listening to a book read aloud and then created their own papel picado project! #MightyMustangs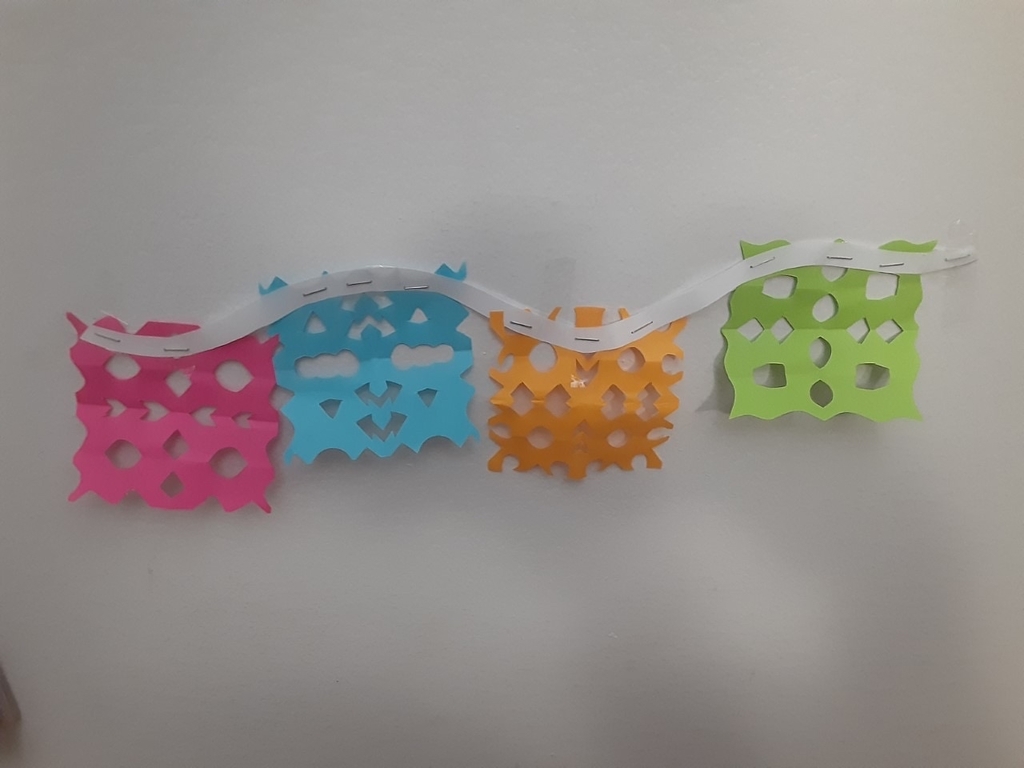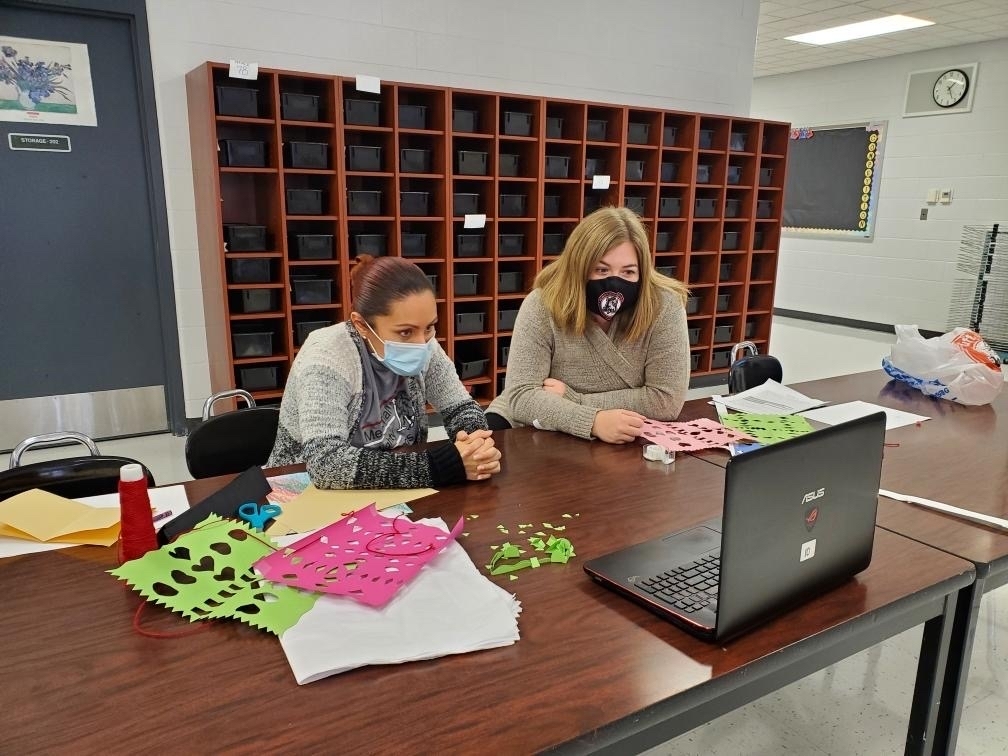 Dear #MightyMustangs, Please see the link below for an important announcement from Principal Dr. Ross and Team Leaders Mrs. Scott, Ms. Schoeder, and Mr. White regarding the E-Learning Schedule at Memorial Junior High School.
https://youtu.be/wWjNwjR2qjw
Our team has been working hard to consider alternative schedules for Quarter 2. Take a look at what we've come up with and be prepared for a follow-up email tomorrow with a survey that can be used to designate your preference. Thank you for continuing to share your thoughts and feedback regarding E-Learning at Memorial. You are welcome to contact our office with any questions. Sincerely, Memorial Junior High School

#158Strong 8th Grade Math Teachers Mrs. Houston and Mr. Barclay are virtually teaching their Team 8A and 8B students the same algebra problem on the same day at the same time. Now that's alignment! #MightyMustangs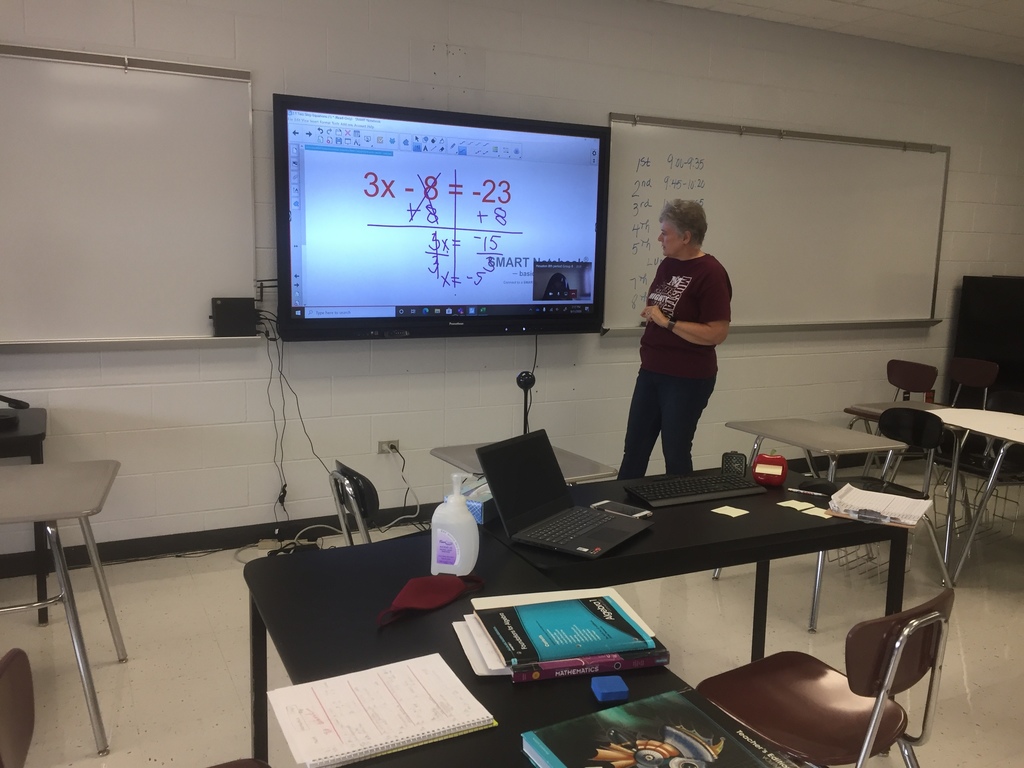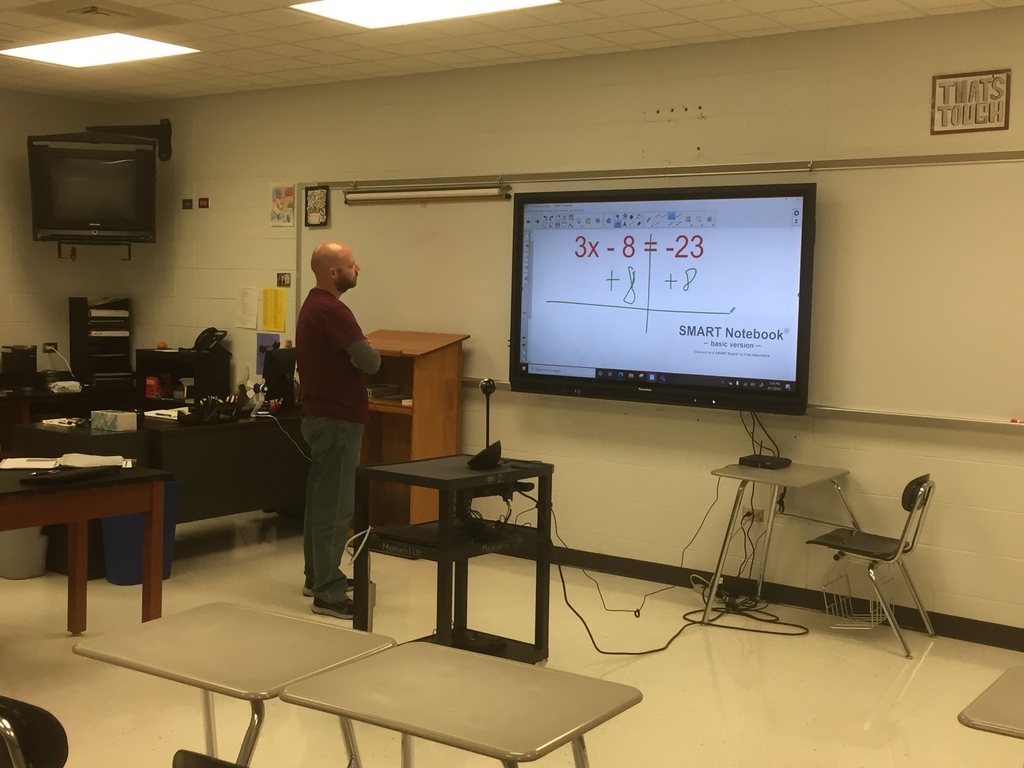 Memorial's new 6th Grade Assistant Principal, Mr. Brown, showing off his organizational skills and a corner of his office with books by notable Black authors. Mr. Brown served 15 years in the United States Army before starting his education career. Thank you for your service! #158Strong #MightyMustangs

Mrs. Schab had her #MightyMustangs in STEM class do a paper mascot project! The students used items around their home to complete their creation.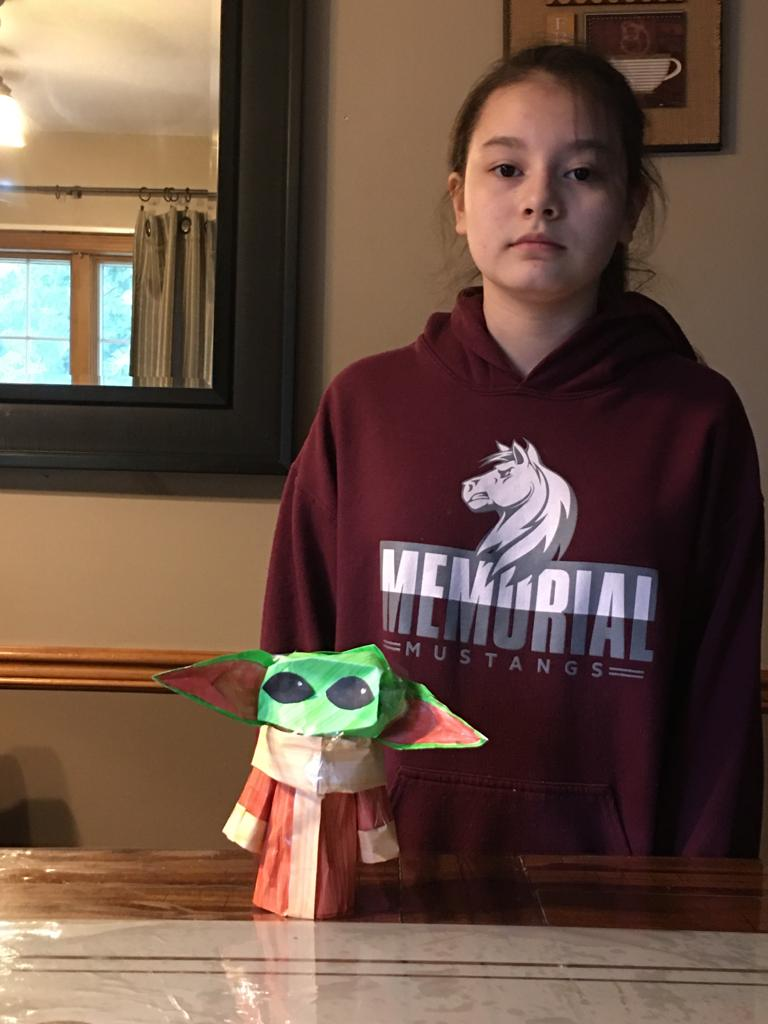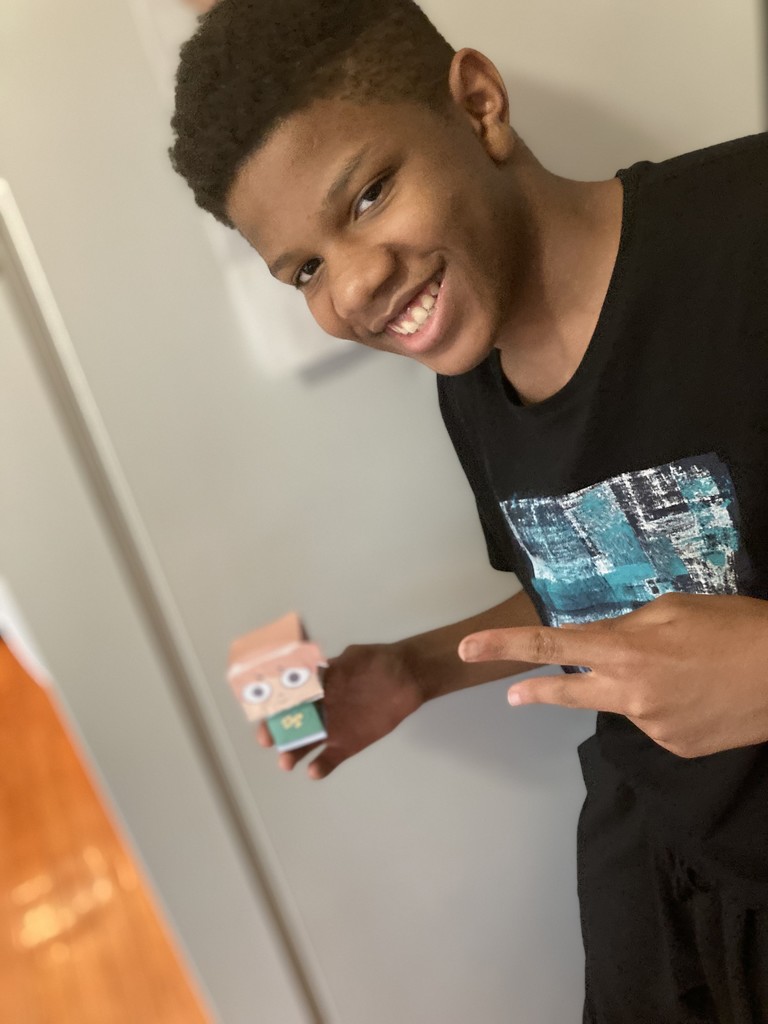 #MightyMustangs in Mrs. Alexa's 8th Grade Character Education Class were surprised to see Superintendent Dr. Schilling and Director of Technology Mr. Lesak unexpectedly join their Microsoft Teams session, talk about their summers, and share initiatives the District has been working on like the new #158Strong face masks shown in the bottom right!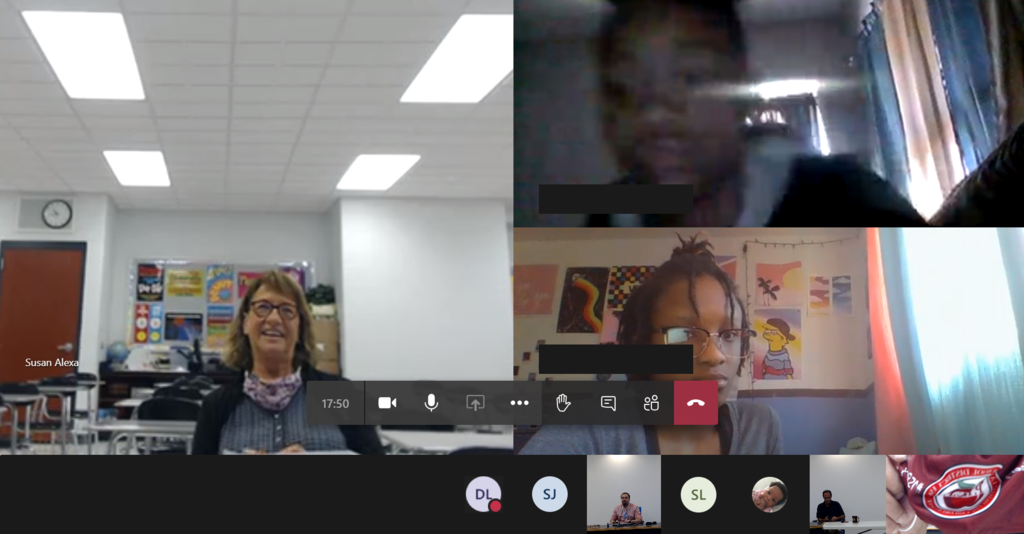 Memorial's 2020 Baseball Season is starting! See below for information about tryouts. Interested students must complete a participation waiver and practice the appropriate safety precautions such as temperature checks, wearing face masks, and social distancing. Contact Coach Faughn for more information. #MightyMustangs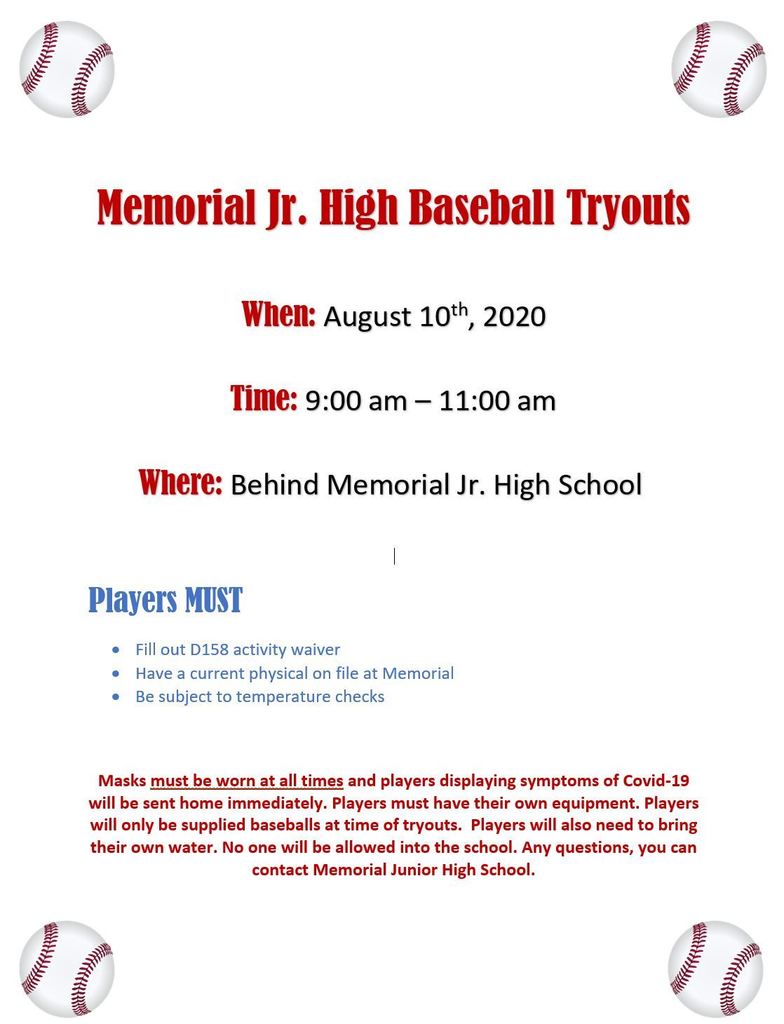 District 158 is hard at work preparing our buildings for a safe start to school, as shown here at Memorial. These plexiglass shields are being installed at all sites. We are hoping to have our school and district offices open again to the public on Monday, July 27. Personal protective equipment like the mask being worn by Dr. Ross will be required. Stay tuned for more information in the near future! #158Strong #MightyMustangs


June 8, 2020 Attention Parent(s)/Guardian(s): Lansing School District 158 will be starting summer food service tomorrow 9:00-11:00 AM at Coolidge Elementary School. Procedures will be the same as grab-and-go meals during the school closure - please drop by for your breakfast and lunch! We will also safety be rescheduling a few activities that were planned for last week, including reverse car parades and diploma pickup at Memorial Junior High. Be on the lookout for communication from your child's school with more information. We wish all of our families an enjoyable start to the summer. Take care and be safe, Lansing School District 158

June 1, 2020 Attention Parent(s)/Guardian(s): It is with a heavy heart that we inform you that all activities at District 158's five schools - including grab-and-go-meals at Coolidge, diploma pickup at Memorial, and car parades at our elementary buildings - are being cancelled on June 2-3, 2020 due to ongoing safety concerns. The start of summer meals is also being postponed until further notice. We will inform you when these activities will resume and again appreciate your flexibility during these difficult and unprecedented times. This may not be how we were planning to end the 2019-2020 school year but the health, safety, and well-being of our students, staff, and families are of the utmost importance. District 158's staff will continue to be available remotely and parents who would like to setup individual, reserved registration appointments starting this Thursday, June 4 may still do so. Remember that all appropriate safety precautions will be observed. We wish all of our families well with the end of the school year and start of Summer Break. Please keep calm, be safe, and stay #158Strong! Sincerely, Lansing School District 158

May 31, 2020 Attention Parent(s)/Guardian(s): Please be aware that all onsite activities at District 158's five schools, including grab-and-go-meals at Coolidge, are cancelled tomorrow due to safety concerns communicated by the Village of Lansing. We deeply regret any issues this may present for our families and appreciate your flexibility during these challenging times. Staff will continue to be available remotely tomorrow. We will inform you if any additional closures are needed the rest of the week. Sincerely, Lansing School District 158

District 158 is proud to honor Memorial Day today with the reveal of this new logo for Memorial Junior High, our school named for the brave men and women who gave their lives for our country. We look forward to recognizing our #MightyMustangs with two live streamed events here on Facebook this week: National Junior Honor Society Induction tomorrow at 7:00 PM and Graduation on Thursday at 7:00 PM. #158Strong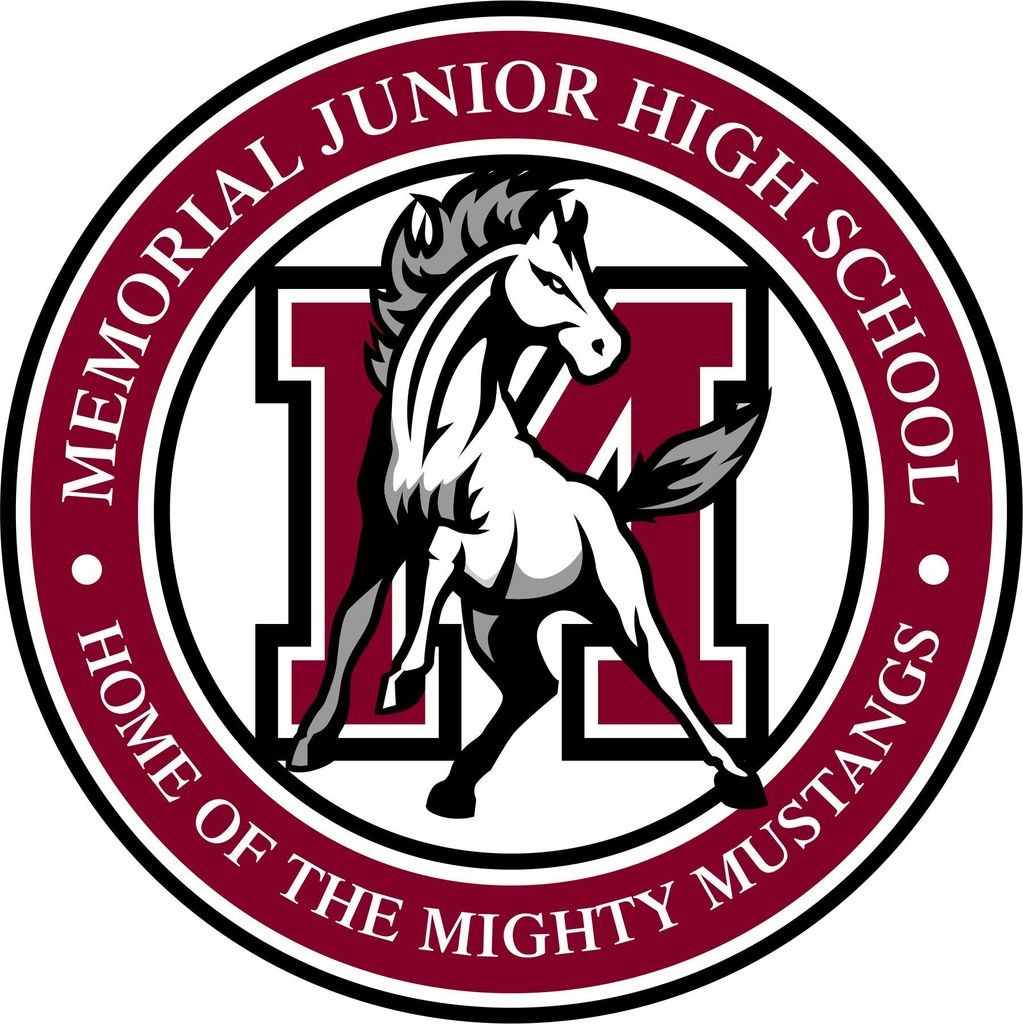 Memorial Junior High is proud to announce that we will be holding a virtual induction ceremony for our 2020 National Junior Honor Society students! Please join us next Tuesday, May 26, 7:00 PM for a live broadcast here on our Facebook page. #MightyMustangs