Friday, August 16: wonderful outdoor performance at Memorial Junior High by our Summer Band! Thanks to all of our parents, families, friends, and staff for coming out and making this concert a success, as well as Band Director Mr. Becker for all of his hard work. These students have passed off on 375 scales - great job!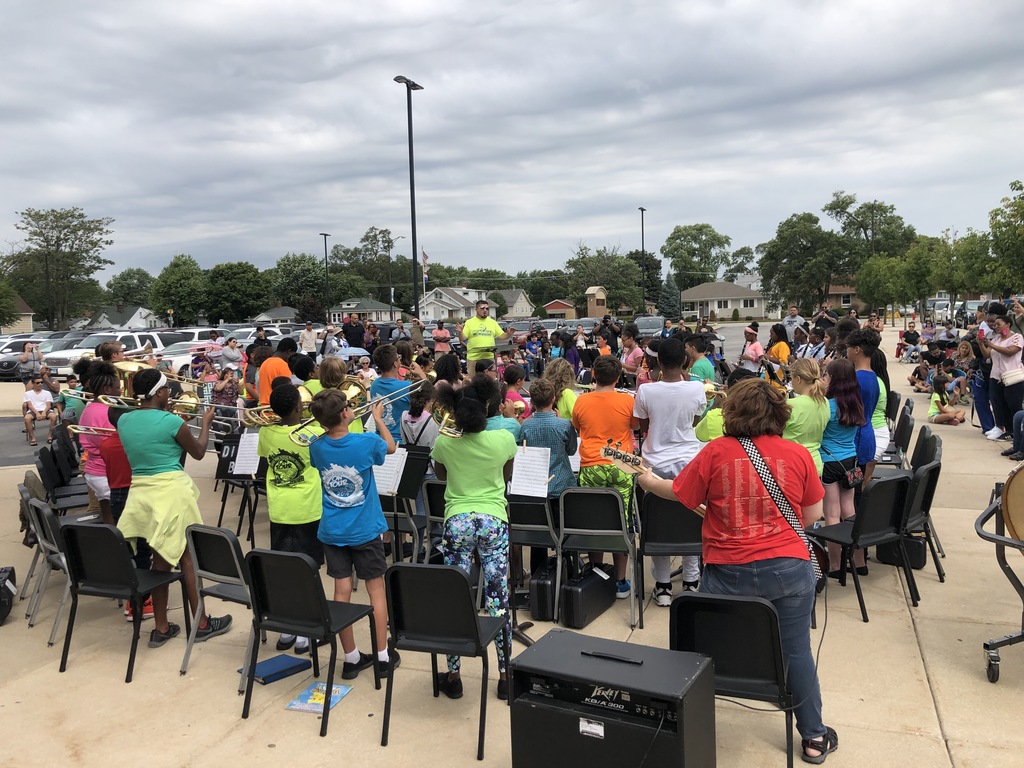 August 15, 2019 Dear Parent(s)/Guardian(s), Please click on the link below for a welcome letter from Superintendent Dr. Schilling for the 2019-2020 school year. We look forward to seeing your students back on Tuesday, August 20! You are welcome to still complete online registration if needed and/or stop by the offices of our schools for assistance. Sincerely, Lansing School District 158
https://5il.co/9j9d

New teachers engaged in professional learning at Reavis on their first day of mentoring. One week to go until school starts!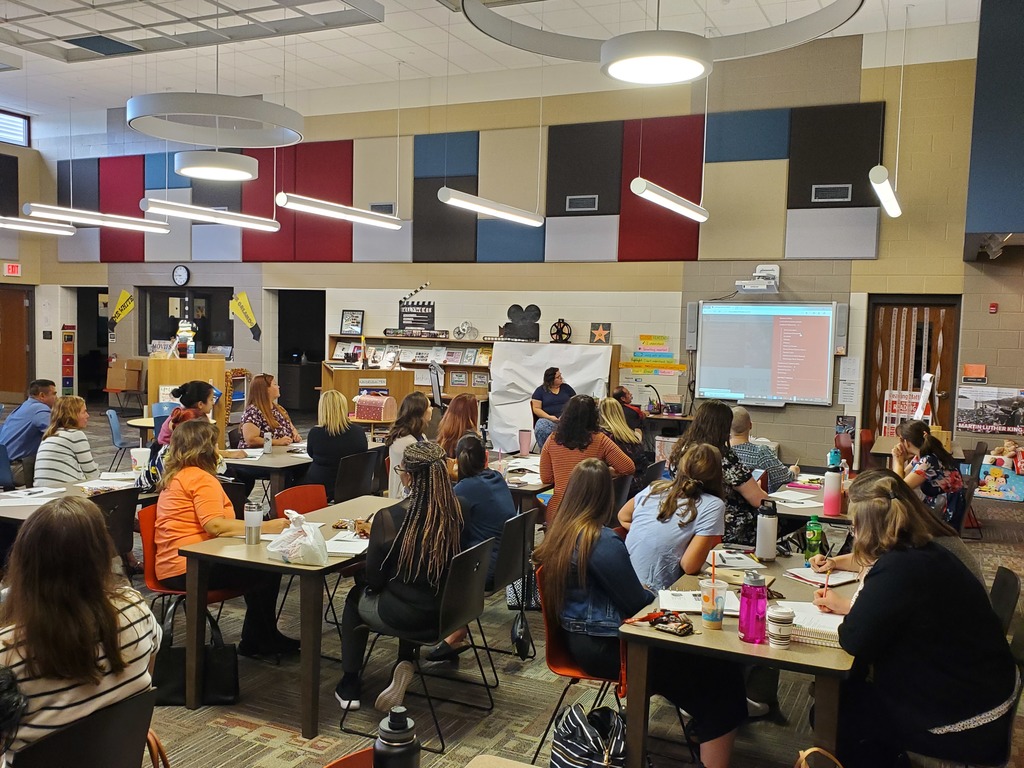 On Thursday, August 8, three of our assistant principals - Mrs. Sechowski from Oak Glen (pictured left), Mrs. Booth from Reavis (center), and Mr. Byrne from Coolidge (right) - met with all of our lunch and recess supervisors for a training before students return. D158 makes safety the highest priority and we are fortunate to have great leaders and support staff in all areas of the district. Mrs. Booth is new this year and joins us from Matteson - welcome! #158Strong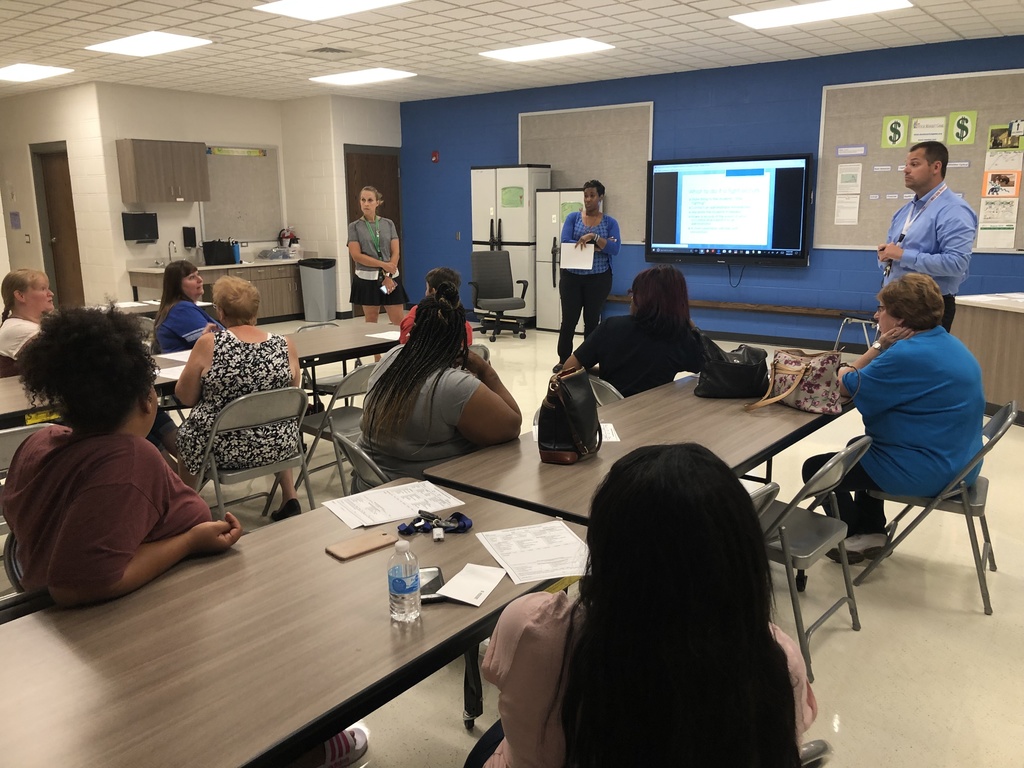 Who's ready for the First Day of School? The new Coolidge is! Online registration is open and the offices at all of our schools are available 8:00 AM to 4:00 PM to assist any families. Please drop by if you still need to register. School starts on Tuesday, August 20 with a morning half-day for students. See you soon!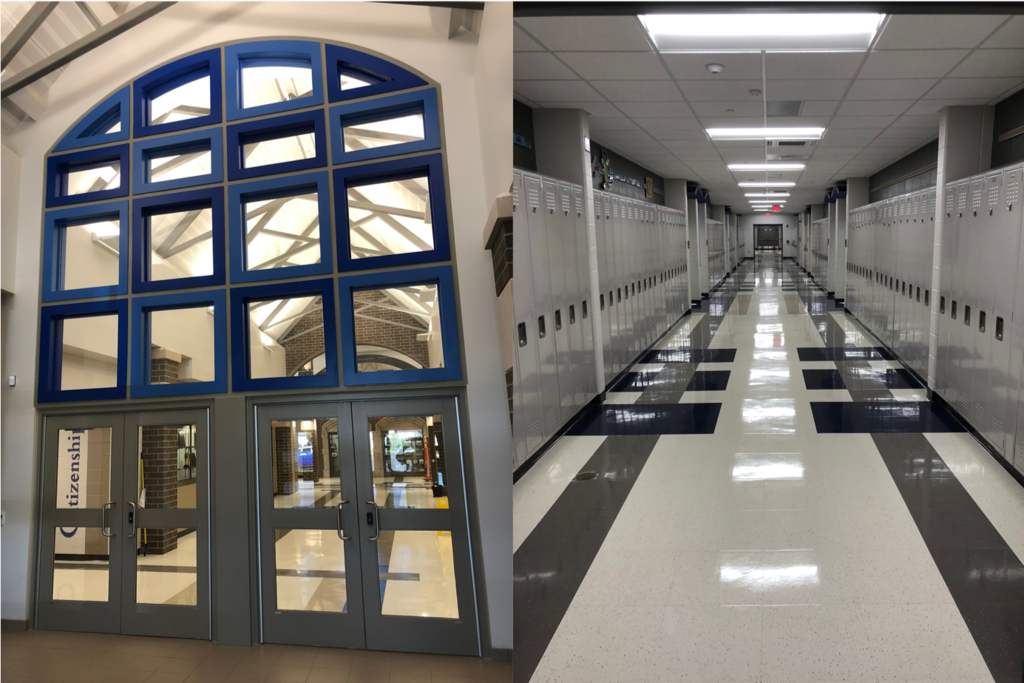 At our July Board Meeting, District 158 was honored to recognize recent Memorial Junior High graduate Ana-Leise Torian '19 for winning the 2019 IESA State 100-Meter Hurdles Championship! Ana-Leise was presented with a state ring (top left) and certificate of recognition from the District. We are also excited to announce that yesterday she won the Pentathlon event at the 2019 USA Track & Field Junior Olympic National Championships (bottom left)! Do we have a future Olympian in our midst? Congratulations Ana-Leise - you are #158Strong!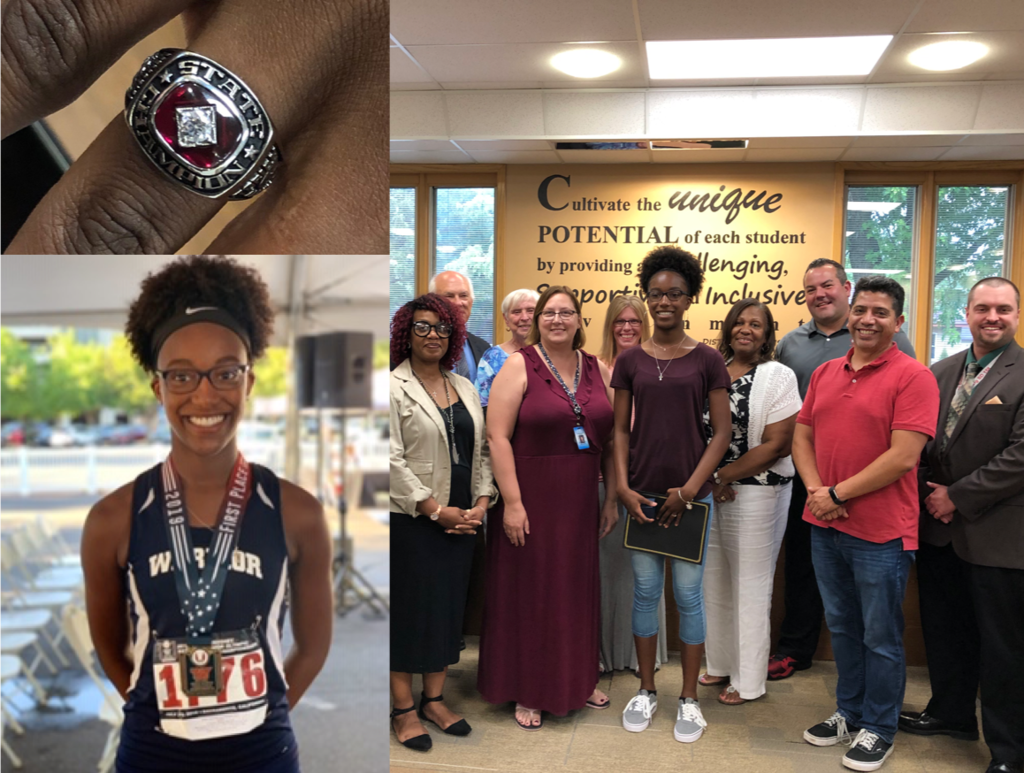 Memorial Junior High School Baseball and Softball Information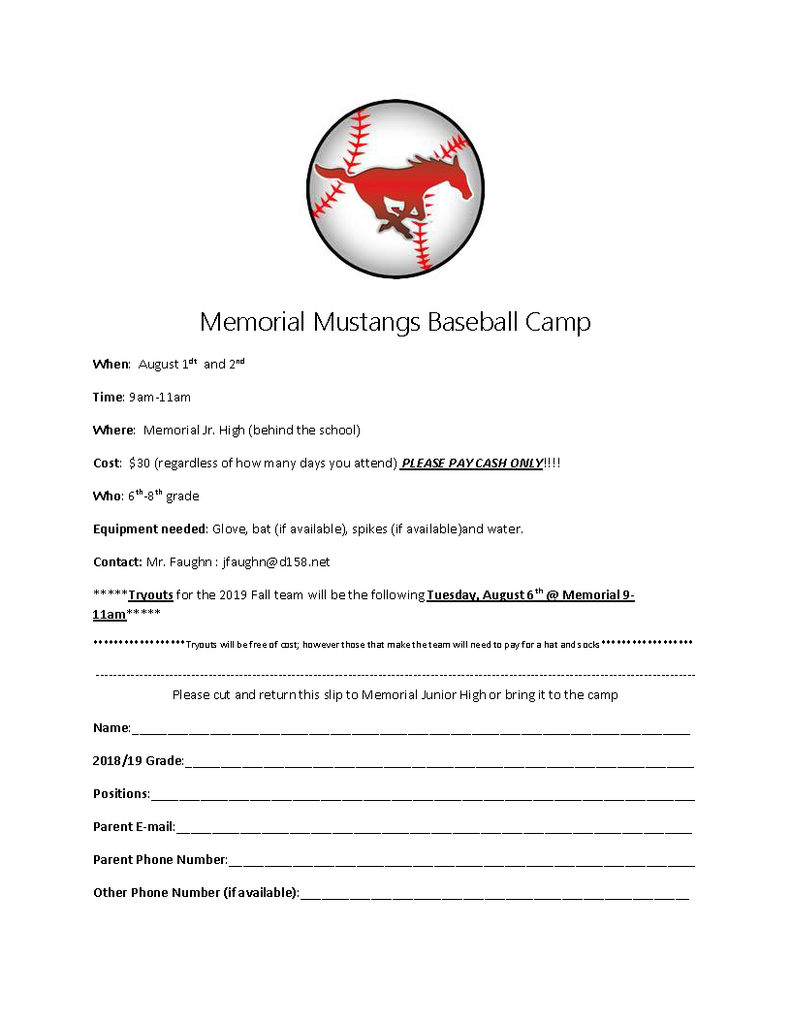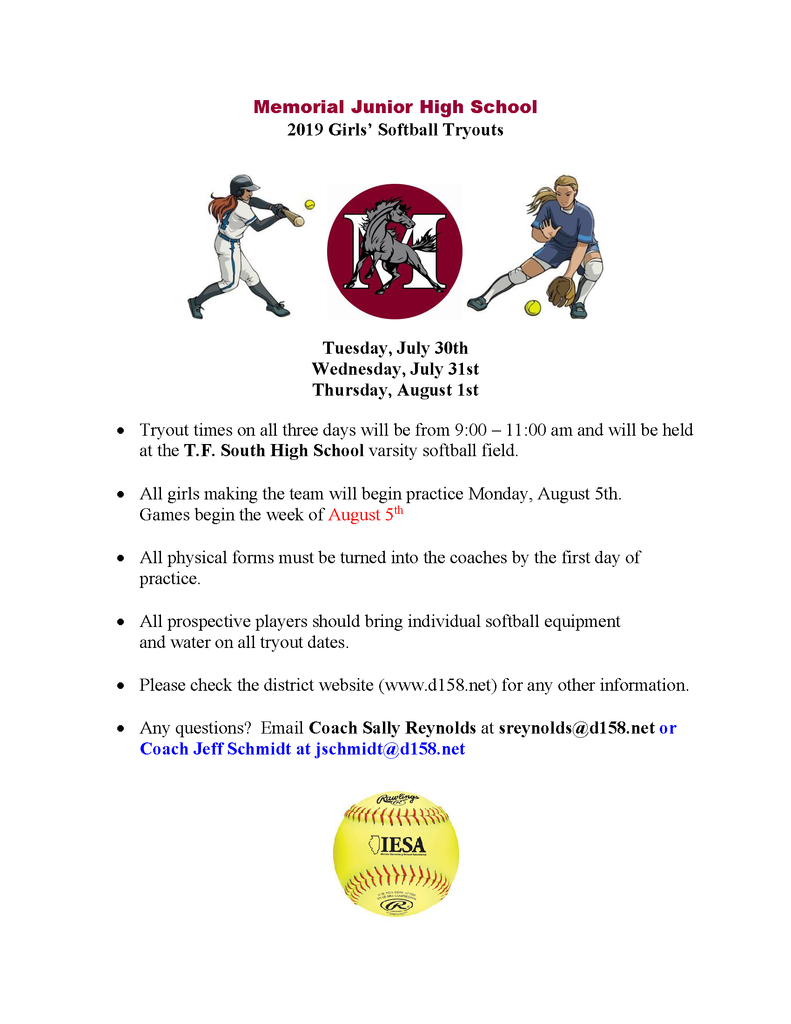 Hey Lansing School District 158, who's feeling their Coolidge Pride? Only a month until the new, fully completed building opens for school!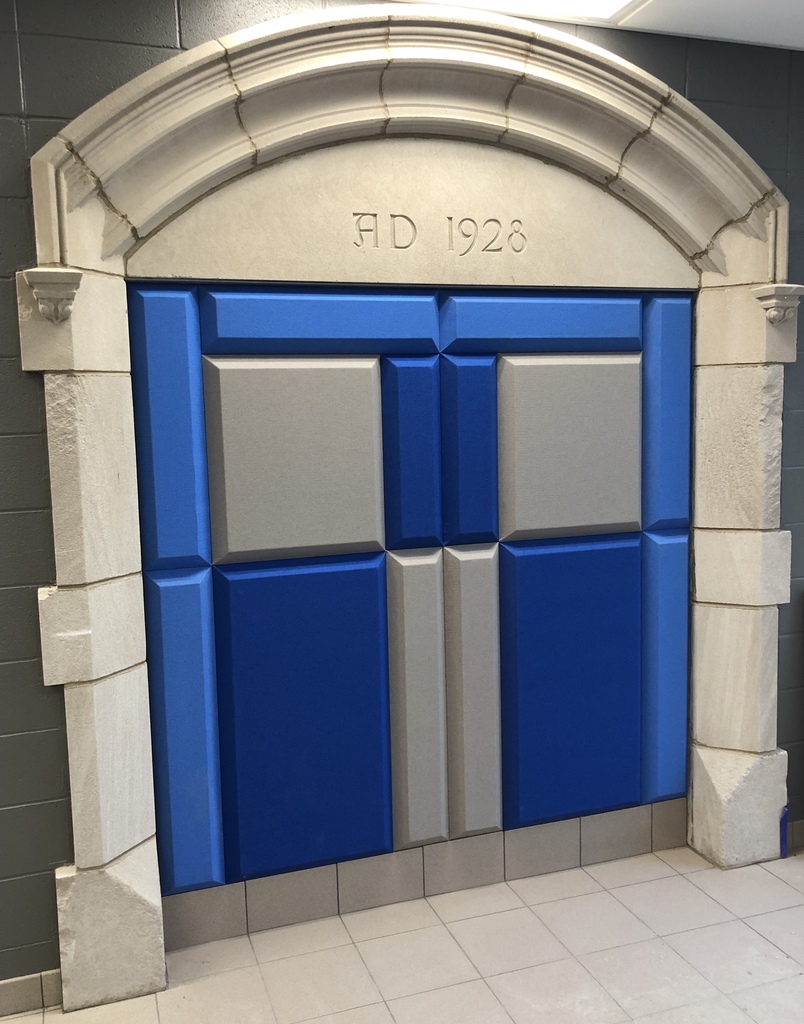 Summer School students were excited to learn about reptiles such as snakes, turtles, lizards, alligators, and crocodiles! The "Reptiles Are Cool" show brought reptiles from Africa, Asia, Australia and North America to Reavis Elementary School. Our students (and Director of Curriculum & Assessment Mrs. Bragg, also pictured) learned about different adaptations that reptiles have to help them survive in their environments. At the end of the assembly, all students were able to touch either a corn or milk snake!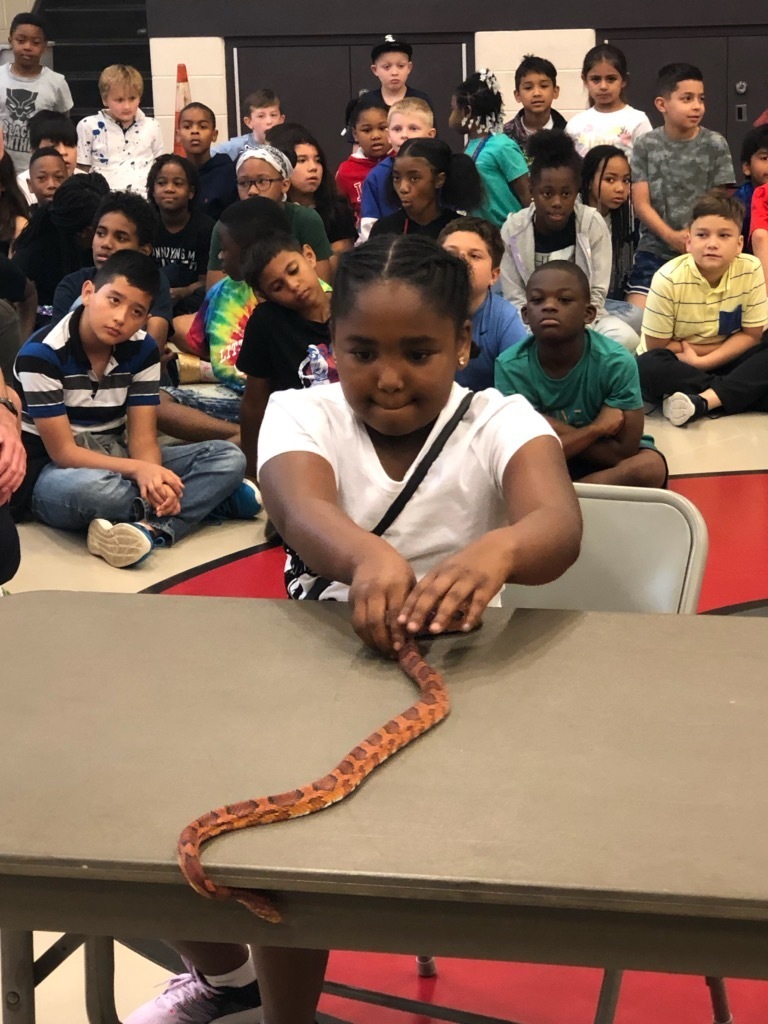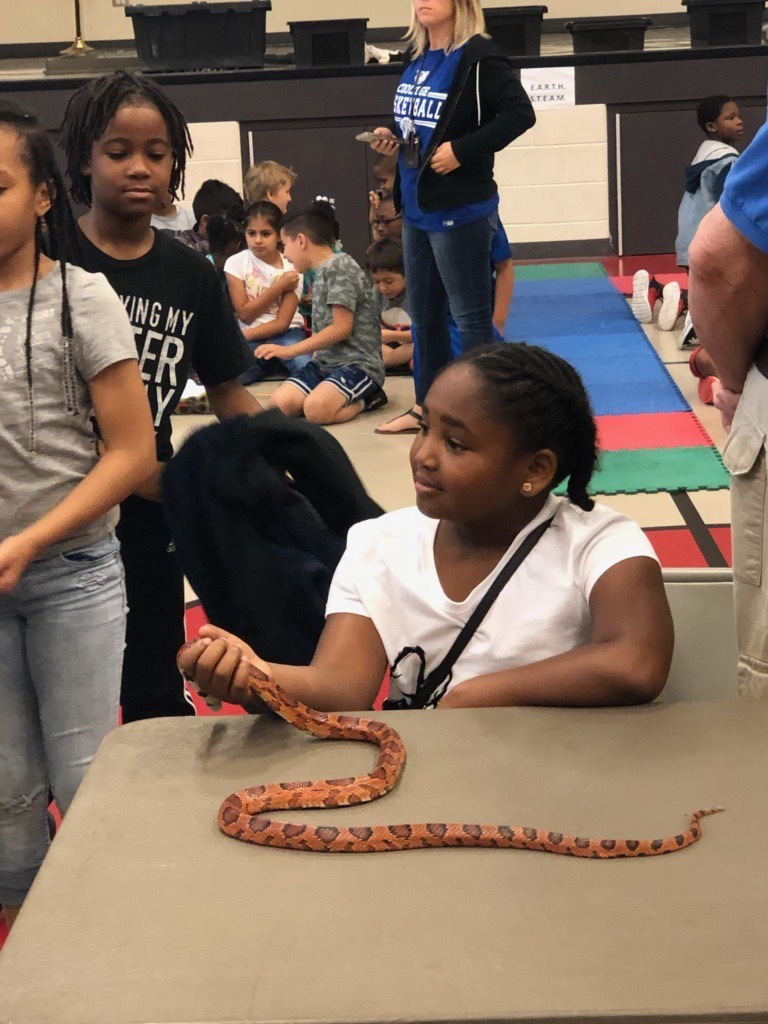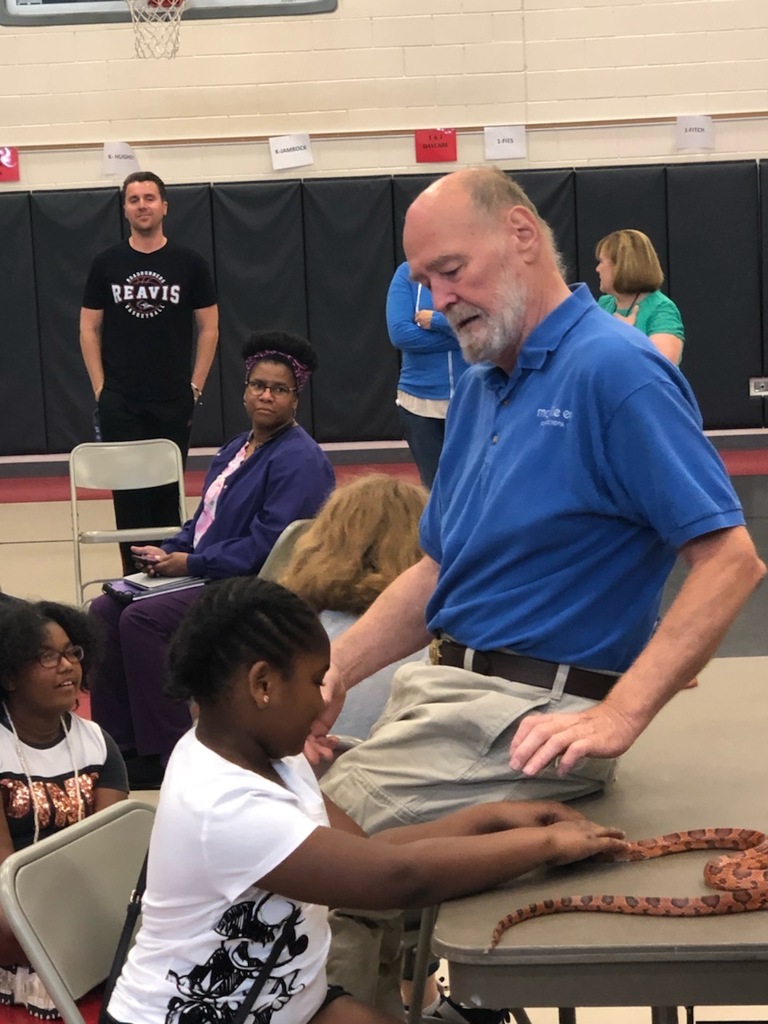 Coolidge Update: the new main entrance (left) and open kitchen (right) are nearing completion! District 158 is incredibly proud of this construction project and we look forward to hosting a final ribbon cutting and public walkthrough in the fall. #158Strong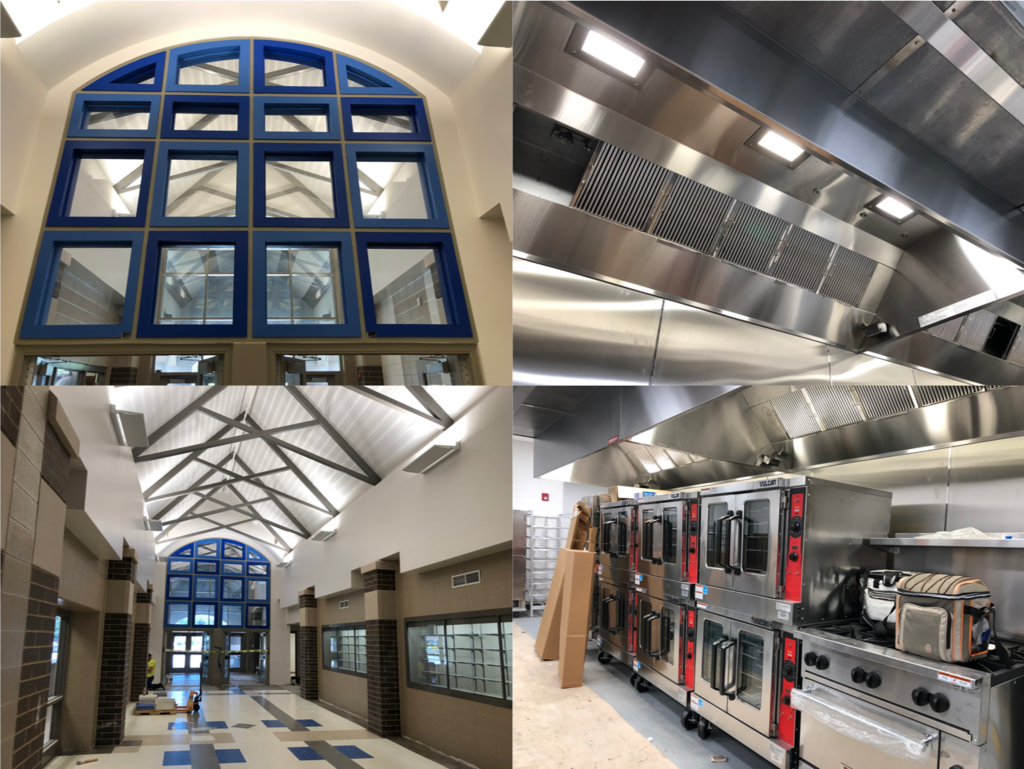 Summer School students at Reavis are collecting data on plant growth and local rain measurements using rain gauges and tablet computers! Additionally, they are drying lemon balm for culinary purposes and maintaining a worm habitat using moister, food scraps, and paper. The castings and leachate are being used for fertilizer in the garden.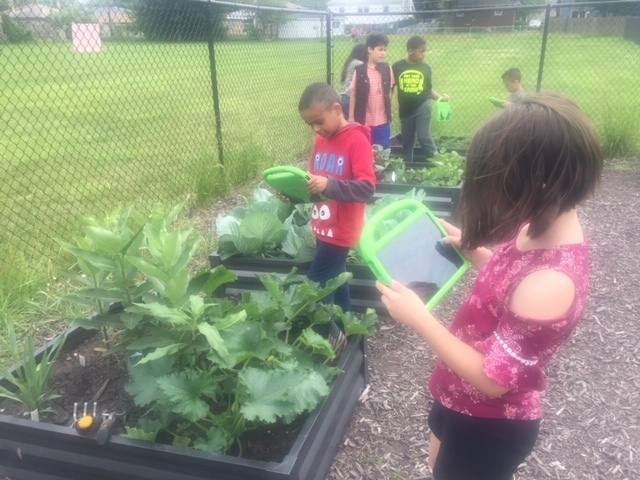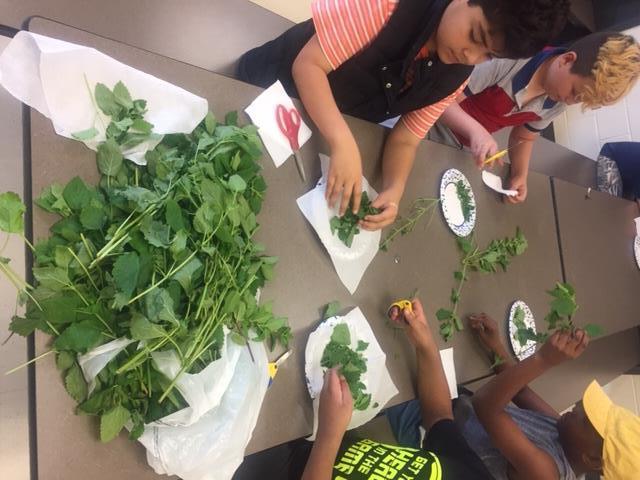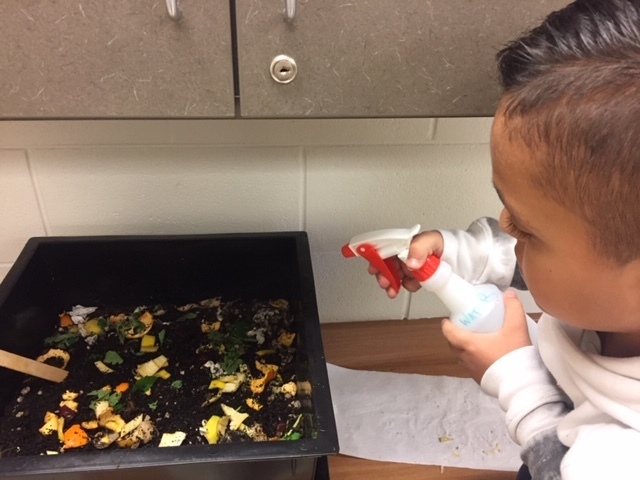 On May 2nd, the combined Songs of Peace Choir students from Oak Glen and Coolidge School performed a concert of songs about peace and kindness for the residents of Saint Anthony of Lansing. Following the concert, the students played Kindness BINGO with the residents and also helped the residents to decorate a door hanger to be used for their rooms. The students and residents alike enjoyed their time together and spreading kindness right here in Lansing.

A HUGE congratulations and thank you to District 158's 2019 retirees - Mrs. Doorn, Mrs. Mirich, and Mrs. Wiak at Coolidge; Mrs. Kuhlmann at Oak Glen; Mrs. Thurston at Reavis; and Ms. Madonia at the District Office - who were recognized at our annual luncheon on Monday, June 10! Superintendent Dr. Schilling also gave out two new awards with Mr. Donley from Horace Mann. Ms. Rising (Lester Crawl), Ms. Spangler (Coolidge), Mrs. Sechowski (Oak Glen), Mrs. White (Reavis), and Mrs. Arseneau (Memorial) were named Staff Member of the Year and received Crystal Apples and Mrs. Kern (Lester Crawl) and Mrs. Berridge (Oak Glen) were given Crystal Owls for Perfect Attendance! Great job! #158Strong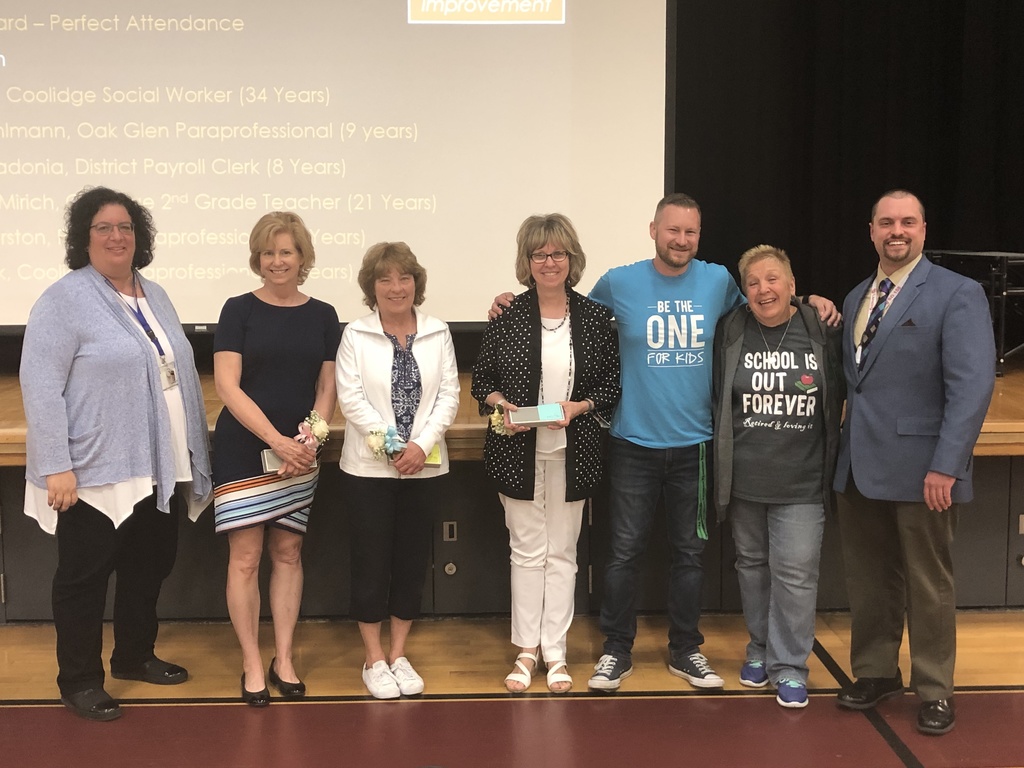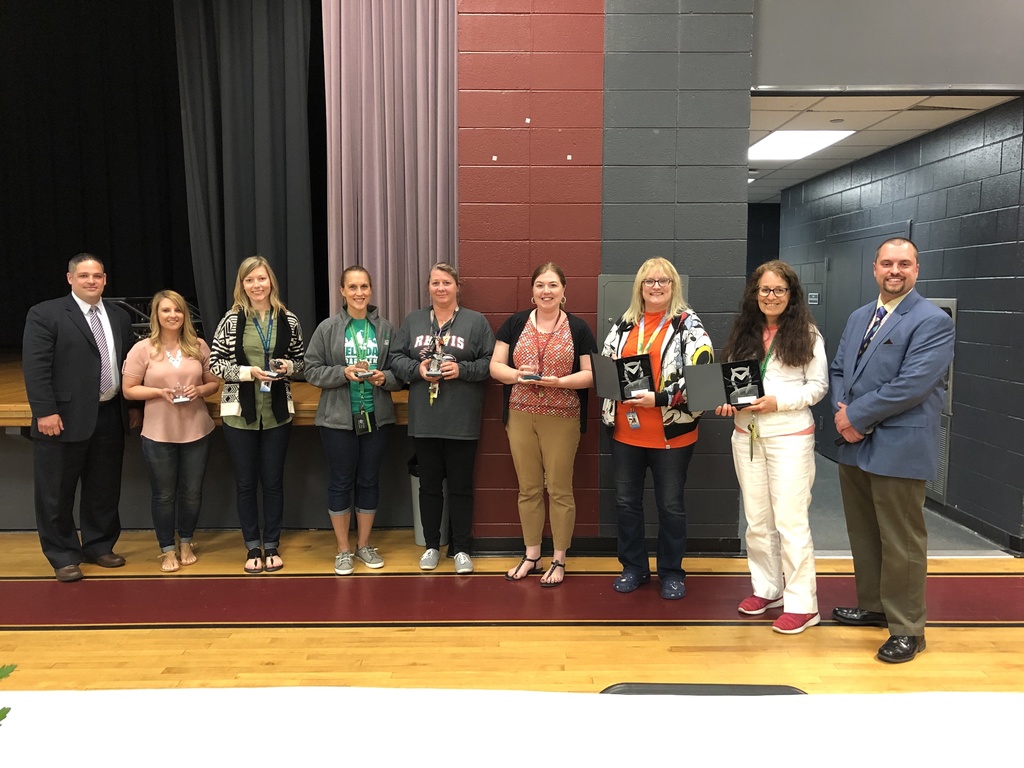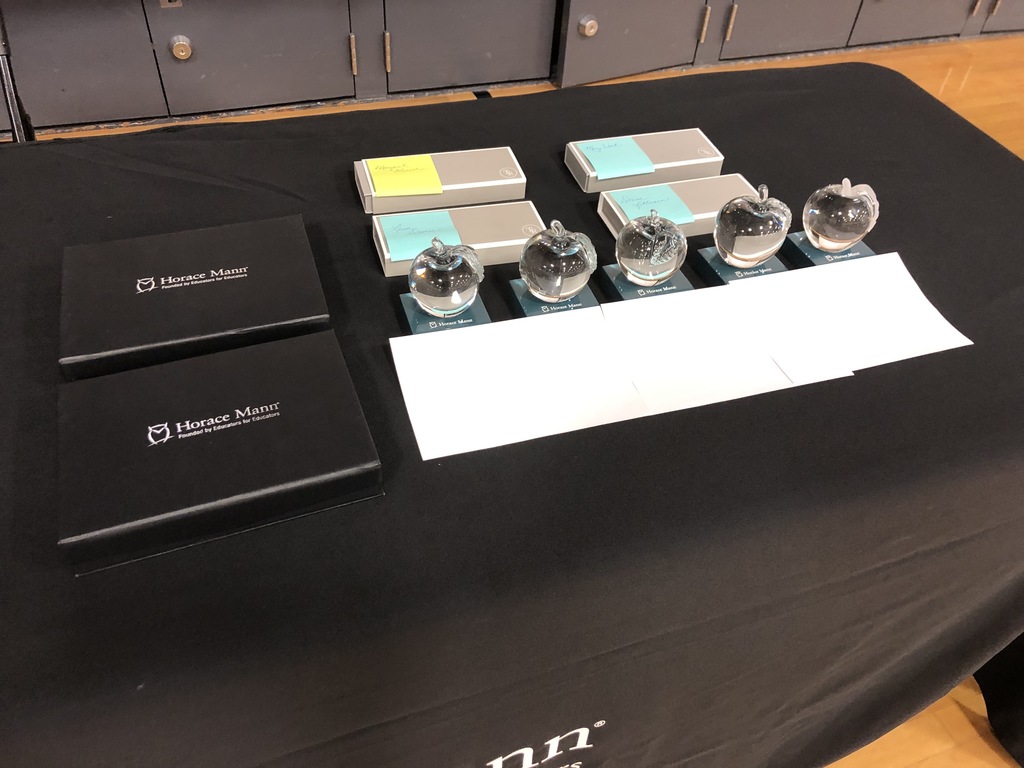 In honor of Memorial Day this weekend, Lansing School District 158 is sharing this picture of the monument in front of Memorial Junior High. The poem reads, "Let none forget they gave their all and faltered not when came the call." Thank you to all our brave men and women who gave their lives in service to our country and defense of our freedom. Also notice that District 158 is proud to now be flying Lansing flags at all of our schools! #158Strong

The new open kitchen at Coolidge is nearing the final stages of completion! Four high quality, industrial size hoods are being installed this week and will be used with the ranges, ovens, braising pans, and other equipment to prepare fresh food daily for the whole school district. Improving student health and nutrition is an important initiative of District 158. Look for more construction updates in the near future!

We are happy to announce that Ana-liese Torian is the new State Champion in the 100m hurdles with a time of 14.9 seconds. The track and field state competition finals took place on Saturday, May 18th at Corwin Clatt Field in East Peoria. We are so proud of Ana-liese, our fearless Mighty Mustang!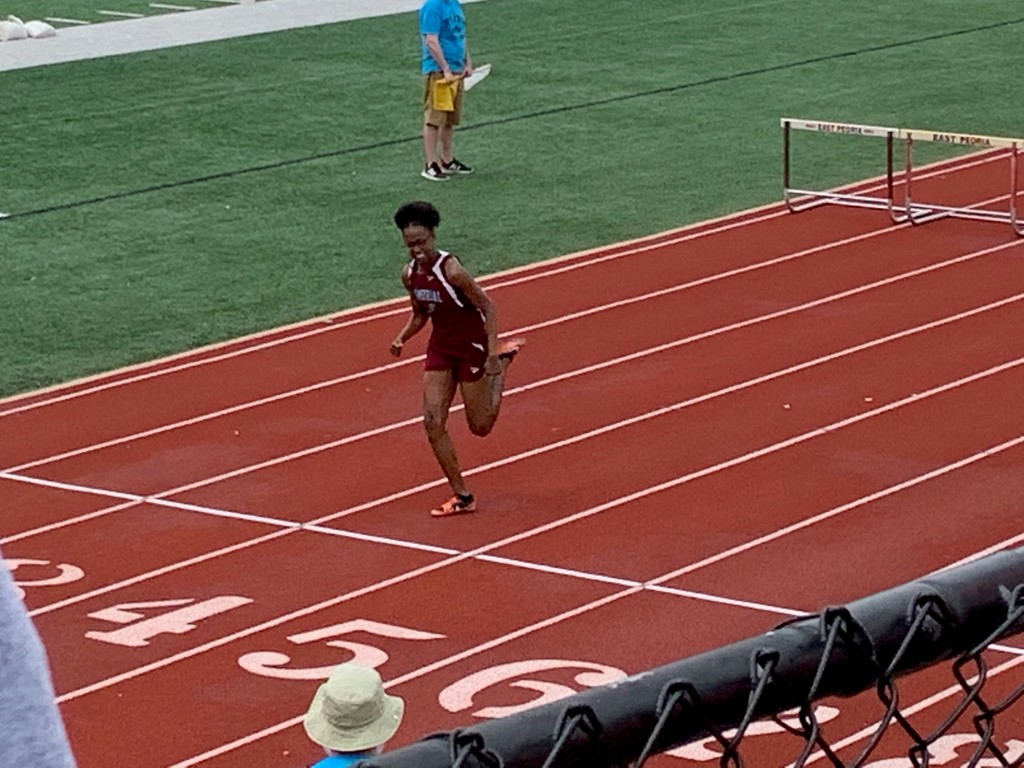 Coolidge (top right), Oak Glen (left), and Reavis (bottom right) first and second graders did a great job at their Spring Music Concerts! #158Strong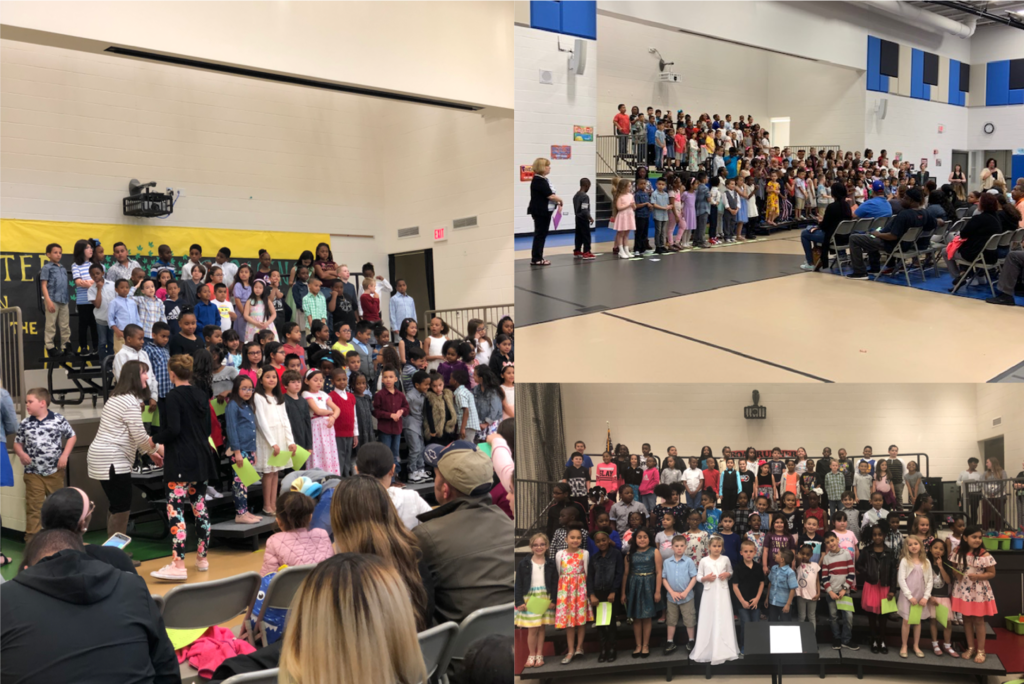 Coolidge update: the new front hallway, main office, and classrooms are looking great with floors tiled, furniture assembled, walls painted, arches installed, and spaces created for additional picture tiles! Progress is moving quickly both here and in the new open kitchen, with our Board of Education hiring A'viands to deliver fresh food service for the 2019-2020 school year.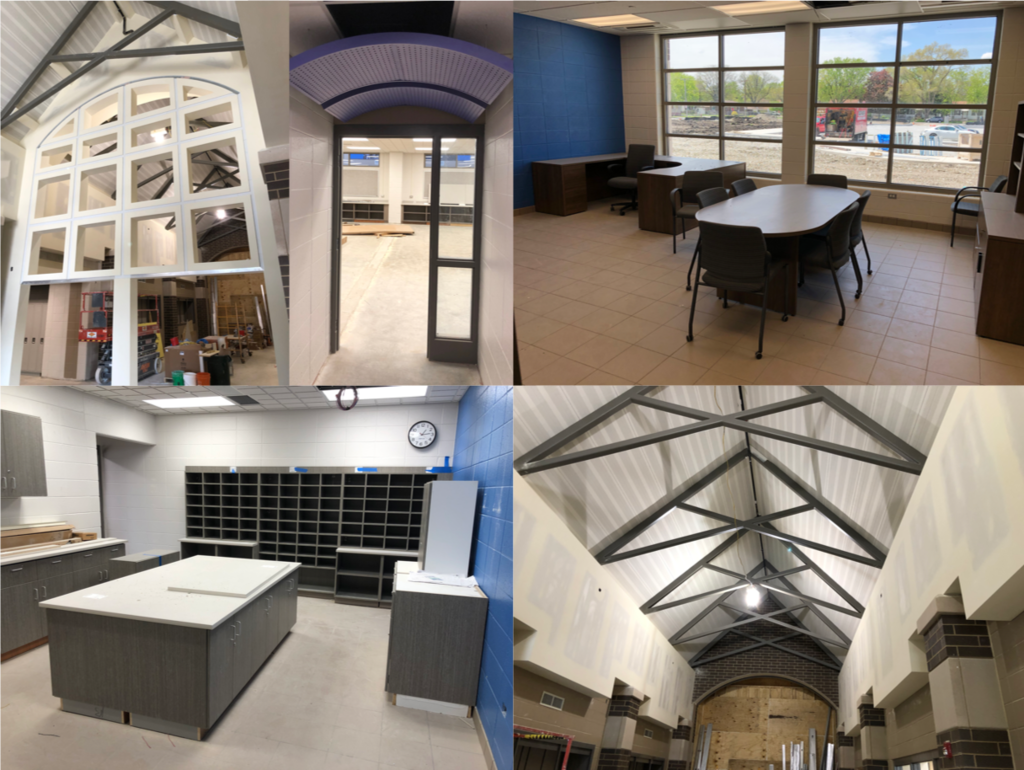 On Tuesday, May 14, District 158 held our annual Spring Music Concert at Memorial Junior High School. Two concert bands, the jazz ensemble, and concert choir performed; Band Director Mr. Becker was given a gift by the eighth grade class; Superintendent Dr. Schilling guest conducted a march; and several students were honored with awards - all in front of a standing room only crowd! Thanks to our outstanding music faculty, students, and parents for supporting performing arts education in Lansing!


At last night's Board Meeting, Memorial students Ainsley Grant, Craig Morrison, and Olamiposi Sulaimon led the Pledge of Allegiance and were recognized for their achievements at the State Science Fair!